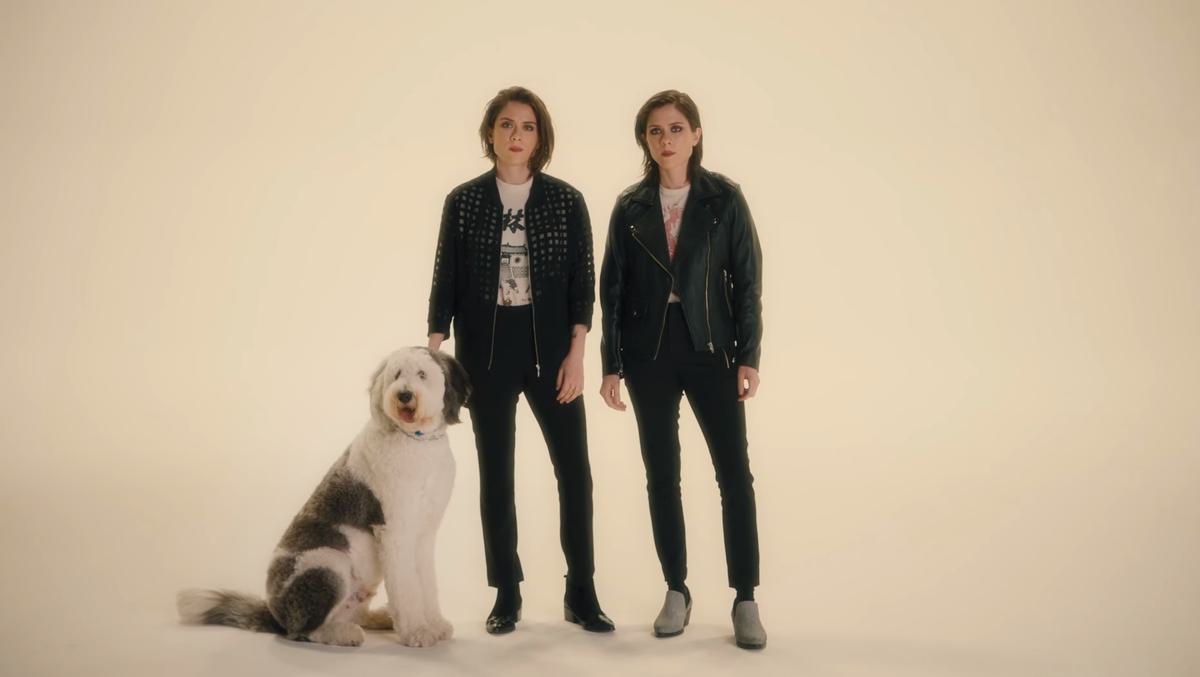 Tegan and Sara feature in new mental wellbeing zine
A new zine edited by author and food writer Ruby Tandoh and her partner Leah Pritchard aims to raise money for mental health charities.
Do What You Want, which is published late next month, includes work from former Joanna Gruesome singer Alanna McArdle as well as an exclusive interview with Sara Quin about mental health, sexism in the music industry and Tegan and Sara's new Foundation for LGBTQ women. The one off magazine also features writing from actress Mara Wilson and food writer Nigel Slater.
The money raised from the zine will fund a number of good causes including Mind (which works to improve the lives of those with mental health problems), Beat (which specialises in eating disorders), Sisters Uncut (who campaign against cuts to domestic violence services) and more.
"There is a real lack of understanding about the many different ways that mental illness can manifest, the things that trigger it, and what can be done to help," says Tandoh, who has written about eating disorders and mental illness for ELLE, The Guardian and Vice.
"I think nearly all of us know someone who has struggled with their mental health," adds Pritchard. "That's why we wanted to make this magazine...we wanted to make something that would provide a channel for people to engage with discussions around mental health and give a platform to those suffering from mental illness."
A Kickstarter campaign was set up to cover the magazine's printing costs and reached its target in just four hours. The duo predict raising over £10,000 for their chosen charities - with all proceeds being donated.
"As someone who has suffered trauma, and experienced anxiety and depression, my hope is that the magazine will promote empowerment and compassion in the face of the stigma, misinformation and oppression that issues around mental health so often carry," says Pritchard.