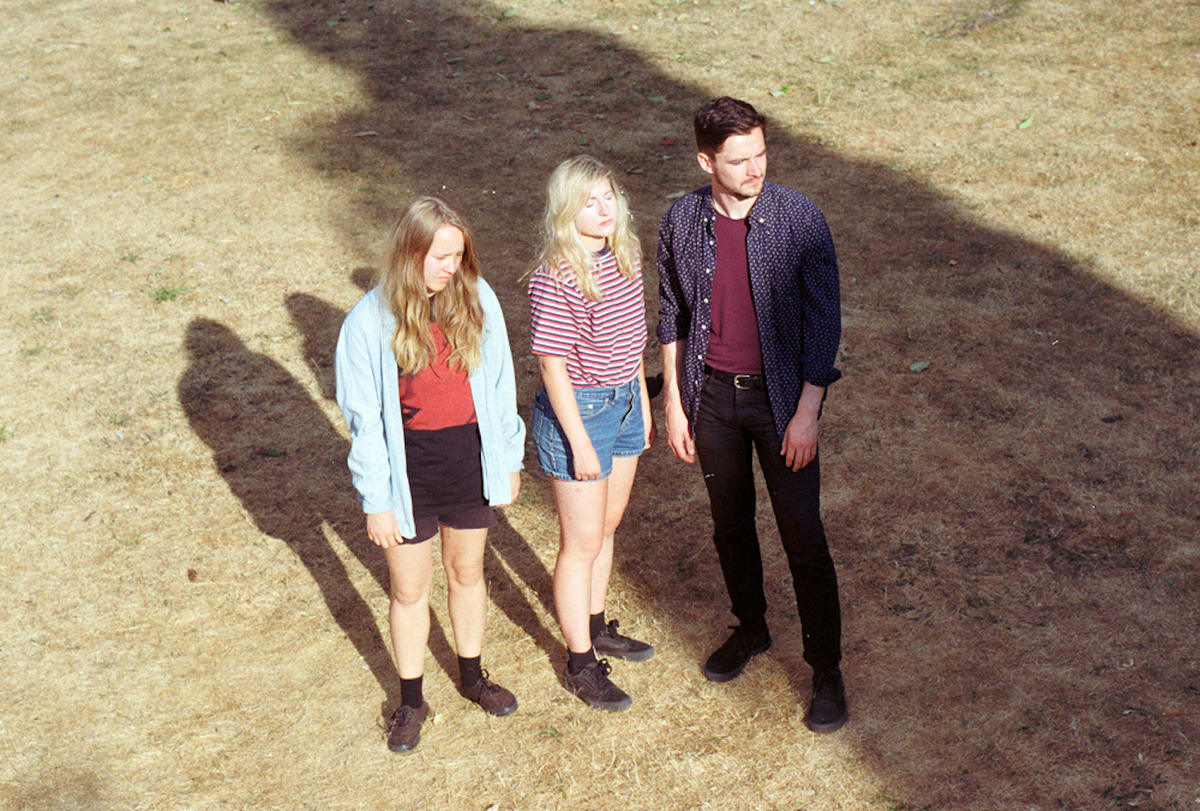 Tallinn Music Week reveals 2019 music programme
British trio Wyldest (pictured above) join Ukrainian viral rap sensation alyona alyona and Estonian "neo-zombie-post-folk" duo Puuluup at this year's Tallinn Music Week as the Estonian event reveals its eclectic line-up.
169 artists from 27 countries will perform across three nights at the event, spanning over 21 showcases between 28-30 March.
Following a festival tradition, the Telliskivi Vaba Lava will be a jazz and folk marathon on the Friday and Saturday. Estonian Jazz Association and festival Jazzkaar will showcase innovative collaborations, including the trio of Estonian guitarist Jaak Sooäär, Armenian-Estonian bassist Ara Yaralyan and Finnish drummer Markku Ounaskari, as well as avant-garde Estonian-Lithuanian-French collective Captain Kirke and the Klingons. The Viljandi Folk & Crossroads of Cultures night will feature Estonian premiere folk stylists Trad.Attack!and Mari Kalkun alongside the scene's promising newcomers Duo Ruut.
The Black Hall of Telliskivi F-Hoone will set the scene for the 30th birthday party of the Finnish Stupido Records on the festival's opening night, presenting Estonian punk veterans J.M.K.E as well as Finnish punk rock legend Pelle Miljoona with his new band.
On Friday at F-hoone, Made In Baltics and Sony Music are gathering established Estonian artists, such as the TMW 2017 artist prize winner Erki Pärnoja and ethereal singer-songwriter Anna Kaneelina, along with British dream-pop trio Wyldest. Saturday at the F is a hip-hop takeover, headed by popster Maian, and Ukraine's alyona alyona.
Intsikurmu Festival will curate a night on Thursday at the Green Hall of Telliskivi, featuring Estonian "neo-zombie-post-folk" duo Puuluup and rising Finnish indie act Karina. At the same venue on the Friday, Estonians Protokoll 0 and Thing join Londoner Genotype for a drum'n'bass shut down. On Saturday the green walls will shake with Damn.Loud Agency's metal-tinged programme, featuring shoegaze-black metal Danes MØL, and snarling Estonian noise-rock veterans Zahir.
Telliskivi's Club of Different Rooms (ETK) will also get behind three TMW events. Made in Canada Night, presented by BreakOut West and Nova Scotia, will host Winnipeg hip-hop trio 3PEAT and Saskatchewan singer-songwriter Megan Nash among other Canadian talent on Thursday, while on Friday the venue will be immersed in Finno-Ugric chants by Udmurt singer Maria Korepanova and Finnish world music favourite Okra Playground.
Saturday night will also bring Station Narva festival's intercontinental line-up with a slick amalgam of new wave and electro-pop by LA-based Russian band Pompeya, Berlin-based Russian queer eccentrics Sado Opera, and the most charmingly nonchalant Estonian punks Psychoterror.
Drawing inspiration from "both the chaotic cityscapes of Tallinn and the forests surrounding it", teenage DJ-producer myspacebabe will be part of The Kids Are Alright night at Sveta bar on Thursday alongside the Estonian R&B and trap newcomer sensation YASMYN.
Prominent local music website Rada7 will take over Sveta Bar on Friday with the Japanese noise duo MOJA, "Talsinki's mad punks" Huiabella Fantastica, and more. World Clinic record store will take the stage on Saturday with Taiwan's iconic post-punk squad SEN and Finnish garage rockers Teemu & The Deathblows.
On Thursday night, Kauplus Aasia venue is throwing a Päästevest label party, featuring Estonia's celebrated hardware producers Kask and Nikolajev, and British DJ Mother on Thursday. Friday's bass night will highlight the Estonian electronic scene's vet Out-Or and dubstep promoter Dread. Saturday will fill Kauplus Aasia with Kalana Saund festival's selection – among them Estonian meta musician Ratkiller and Russian Galina Ozeran aka Chikiss, whose DIY approach rails against the dominant pop culture image of "girl with a microphone".
Kivi Paber Käärid (KPK) club welcomes Manka Boutique Pop Festival's faves on Friday night, among them local lo-fi post punks Sny Matildy and melancholic synth-pop group Molchat Doma from Belarus. Saturday will bring heavier sounds to KPK – from math rock instrumentals by Estonian Kaschalot to the ear-piercing guitars of Ceremony from the US East Coast.
The techno haven HALL at Port Noblessner will embrace Estonia's after-hours culture with the help of MÜRK resident DJs Artur Lääts and Denis Punch on Friday, and a "Kasaganaan" party marathon from Saturday night to Sunday morning, featuring eclectic beats by Icelandic Terrordisco and "somatik" techno for cyberpunks and posthumanists by St Petersburg's Perforated Cerebral Party.
The finale of the TMW music programme on Saturday, March 30 will reach out to two very special new venues. Kalju (Rock) Baptist Church in the Kalamaja district will host the brightest representative of the Russian neoclassical scene, Kirill Richter, whose portfolio includes both piano pieces and the original theme for the World Cup 2018 broadcasts on the FOX Sports TV channel.
Find out more at tmw.ee