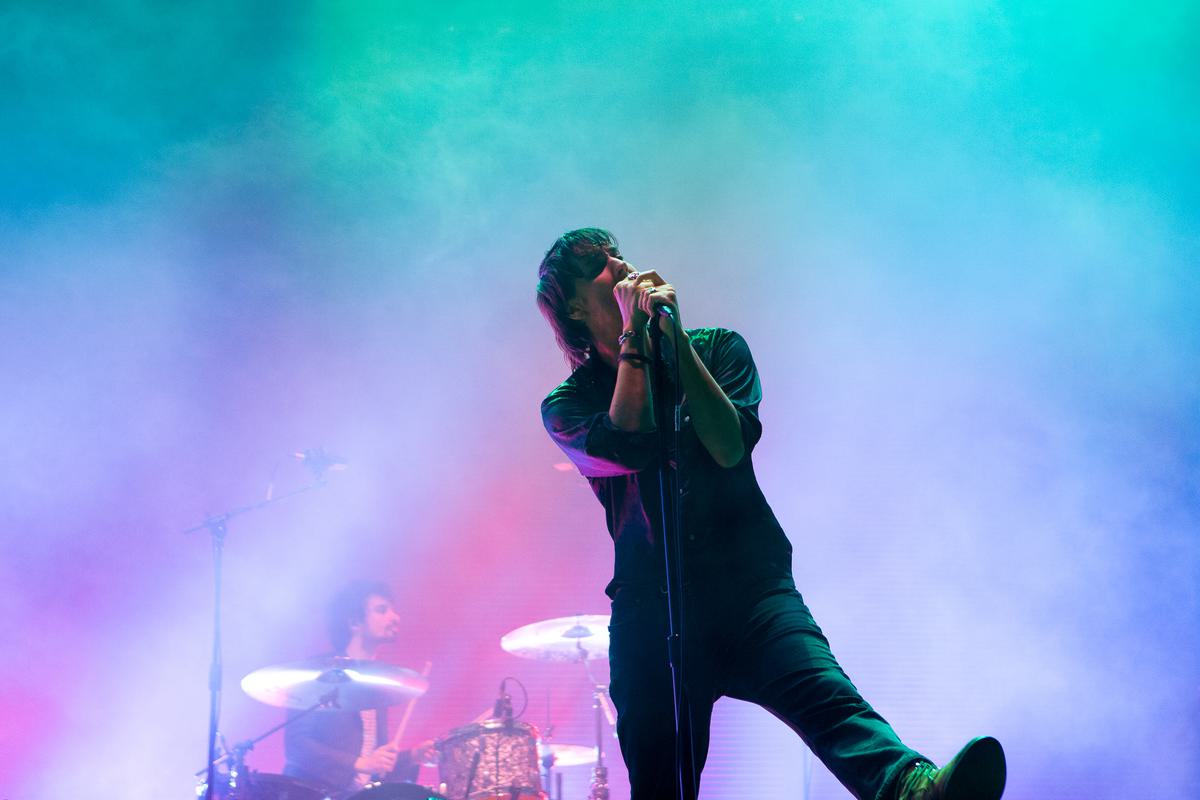 The Strokes reclaim their noughties garage punk crown at their first UK show in four years
The Strokes continued their 2019 reunion with a headline set at All Points East festival in London's Victoria Park yesterday despite sound problems plaguing their set.
Performing their first UK show in four years, it was a nostalgic trip through the records that made them. Perhaps slightly at the same disadvantage as all artists playing London's parks these days, the volume levels didn't quite do the material justice and between songs chants of 'Turn it up! Turn it up!" were heard throughout the evening.
Rock songs written for clubs always struggle to translate into such an open space (while keeping residents happy), but "Hard To Explain," "12:51," "Last Night," and the drum-rumbling opener "Heart In A Cage" still carried enough oomph to comfortably make it to the back of the sold out Saturday audience. Interpol's support slot on the second stage didn't fair as well though; being virtually inaudible, it painfully lacked any amazement whatsoever.
With other support acts throughout the day including Fat White Family, Dream Wife, Our Girl and Viagra Boys, it did feel as though The Strokes were returning ringleaders of their genre, doing a victory lap for the new waves of garage indie and punk once again boiling over, somewhat in their image.
The event continues today with Christina and The Queens headling.
Setlist
Heart in a Cage
You Only Live Once
Ize of the World
The Modern Age
Hard to Explain
Under Control
Meet Me in the Bathroom
I Can't Win
On the Other Side
Reptilia
New York City Cops
What Ever Happened?
12:51
Razorblade
Soma
Someday
Is This It (encore)
Juicebox
Last Nite