In May, the 2020 edition of End Of The Road was called off due to the ongoing COVID-19 crisis.
While much of the 2020 lineup has been moved to 2021, today (27 August) organisers have announced a one-off live experience, In The Garden Of Streaming, which will take place on 6 September, what would've been the final day of the 2020 End Of The Road festival.
In The Garden Of Streaming will be filmed from Larmer Tree Gardens' Singing Theatre Stage, and will include live performances, workshops, Q&As and a couple of surprises.
The likes of Squid, Katy J Pearson, Billy Nomates, The Golden Dregs and Modern Woman have been confirmed for the In The Garden Of Streaming event so far.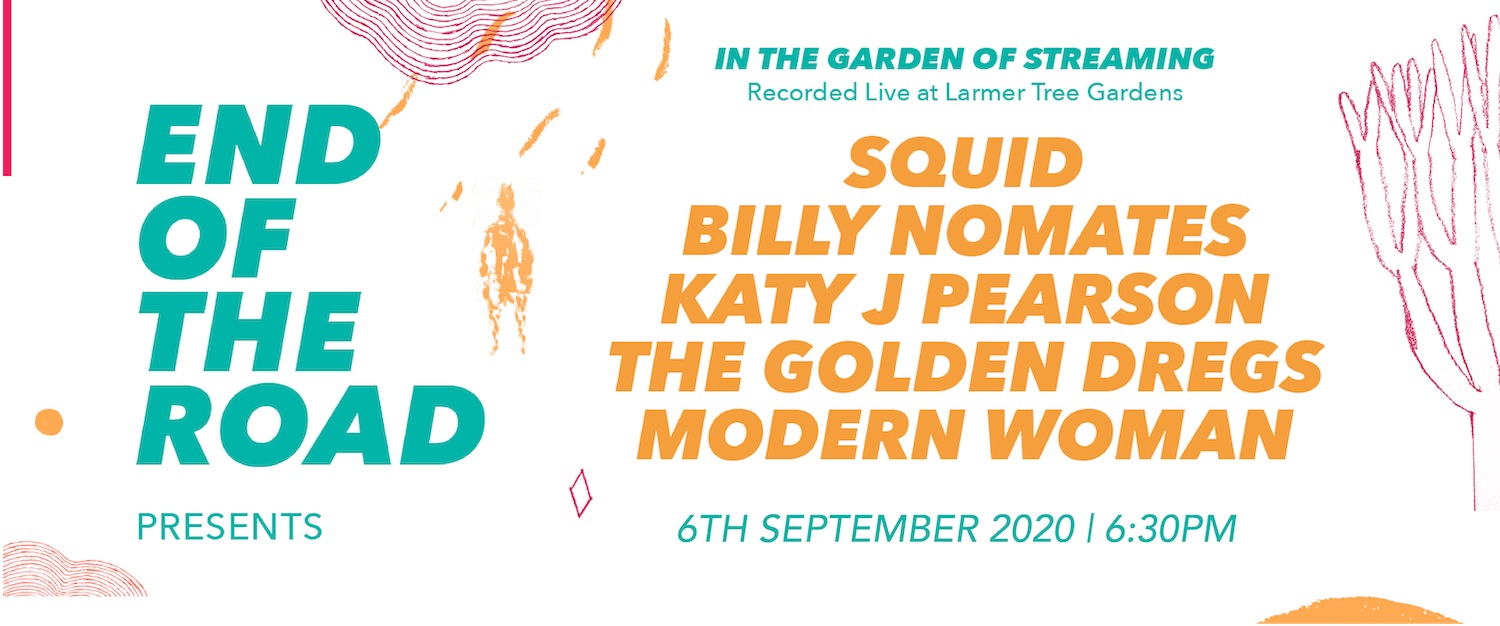 End Of The Road will also present a collaborative improvisation performance between black midi drummer Morgan Simpson and Kwake Bass, which was recorded The Room studios, as well as a live drawing session with resident End Of The Road artist Dan Jamieson.
Organisers say, "We owe a huge debt of thanks to you, our audience, for sticking with us this year. We can't thank you enough but we're not through the woods yet. We've pulled out all the stops to bring you an evening of live performance, and we want as many of you to join us as possible so this event is available free of charge. If you feel you can, we'd really appreciate your contributions toward covering our costs. 20% of all proceeds will go to our long term local charity partner CODA MUSIC TRUST. Thanks for your support, your encouragement, and for keeping the independent spirit of End Of The Road alive. Can't wait to have a beer with you all soon."
The schedule also includes live performances from previous editions of the festival, including Best Fit secret sets from Jeff Tweedy, Moses Sumney, and an interview with Courtney Barnett from last year's festival.
End Of The Road's In The Garden Of Streaming event will take place from 6:30pm BST on 6 September, and can be watched in full until midnight on 8 September at eotr.behindthenotes.tv.