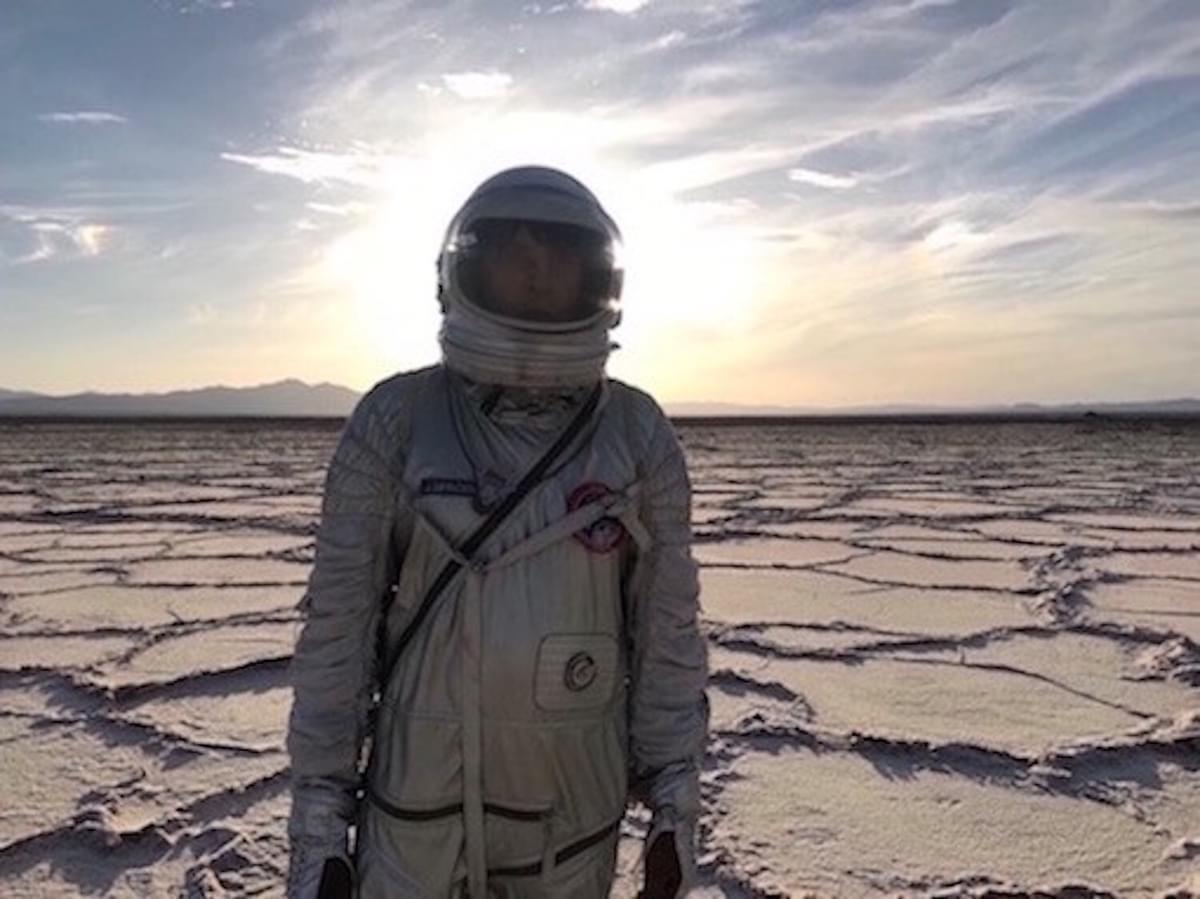 Spiritualized reveals new track "Here It Comes (The Road) Let's Go"
"Here It Comes (The Road) Let's Go" follows on from the announcement of Spiritualized's first album in six years.
June saw the group announce their new album And Nothing Hurt alongside singles "I'm Your Man", and later "A Perfect Miracle".
Now they're back with another treat, "Here It Comes (The Road) Let's Go".
Frontman Jason Pierce explains, "Here It Comes (The Road) Let's Go is a list of instructions that, if followed, allows the listener to find my house. The route is real but it's on the west coast of America so the house being mine is a fiction. I love the line about the cop waiting up all night to add to his total busts for the day. I wanted it to all end in happiness but it leaves with just a small trace of sadness."
And Nothing Hurt marks a new era for Spiritualized, as Pierce had to learn how to construct an album digitally from scratch, having grown used to using studios for their previous albums. "The biggest thing for me was to try to make it sound like a studio session. But I was new to it all, I didn't have all the short cuts people use as when they're making records – I just sat there for weeks… for months… moving every level up bit by bit just to try to get the sounds right."
"I was quite sincere about that and I still feel like it might be the case. It was such hard work. I found myself going crazy for so long. It's not like there's no coming back, I'm fine now… it's just such a hard thing to do, to make a record like this on your own. If almost as if I'm not pushing myself to point of madness, it's not going to be right. I think the biggest goal is to make something that's worthy of all that time and effort. And the more time and effort, the bigger the goal. I knew I had to make something that was good enough that it should be made. And a massive positive about making the record is that we get to play it live. That'salways the most joyous thing; this amazing thing that seems to go right through the roof."
"Here It Comes (The Road) Let's Go" is out now. And Nothing Hurt arrives via Bella Union on 7 September. Spiritualized perform at London's Eventim Apollo on 21 September.
Find out more
.
Get the Best Fit take on the week in music direct to your inbox every Friday