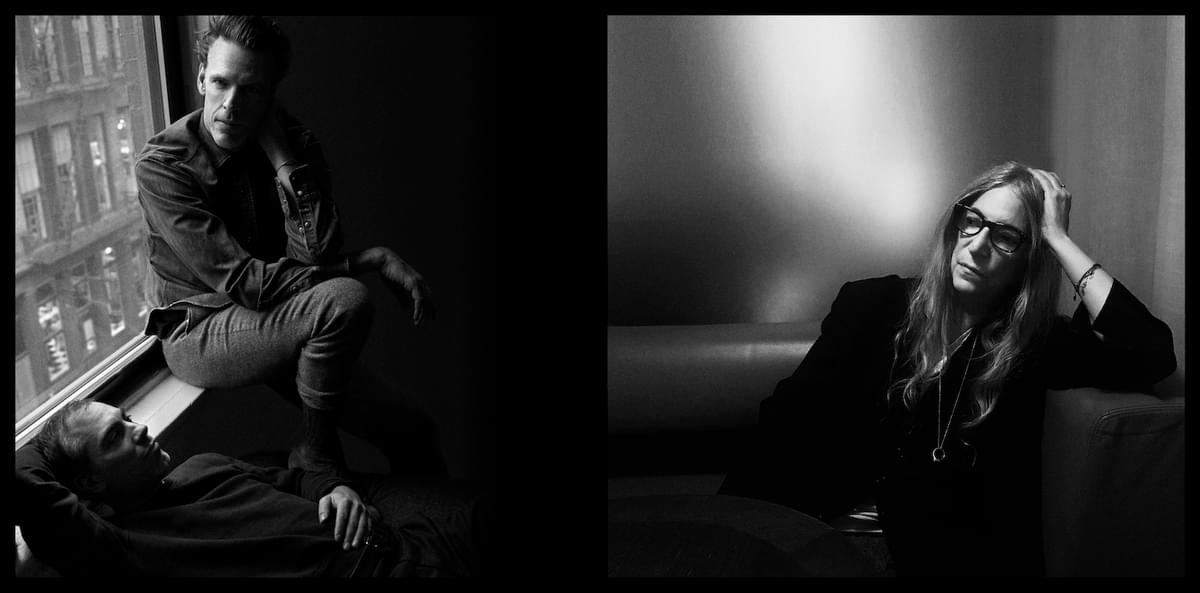 Soundwalk Collective and Patti Smith announce new album with title-track "Peradam"
"Peradam" is the first new Soundwalk Collective with Patti Smith track since their 2019 album Mummer Love, which was inspired by French poet Arthur Rimbaud.
The forthcoming album is inspired by French writer René Daumal and his 1940s novel Mount Analogue: a Novel of Symbolically Authentic Non-Euclidean Adventures in Mountain Climbing.
For Peradam, Soundwalk Collective (Stephan Crasneanscki, Simone Merli) travelled to Nanda Devi in the Himalayas, Rishikesh, Varanasi and Kingdom of Lo (Upper Mustang) to "channel Daumal's metaphysical quest in physical sound". Crasneanscki says, "And through our physical travels, we discovered the most humble objects of meaning that carry the spirit of what he searched for and found. It can be as simple as a stone, which can inhabit a power almost like a talisman."
Peradam is described by Crasneanscki as "the final stone", as it marks the final album in their trilogy, arriving after Mummer Love and The Peyote Dance.
Their new album will include collaborations with Anoushka Shankar, Tenzin Choegal and Charlotte Gainsbourg.
Tracklist:
Nanda Devi
Peradam (featuring Tenzin Choegyal)
Knowledge Of The Self (featuring Anoushka Shankar)
Dawn in Rishikesh
Spiritual Death (featuring Tenzin Choegyal)
The Four Cardinal Times (featuring Charlotte Gainsbourg)
Hymn To The Liquid
Vera
The Rat (featuring Tenzin Choegyal)
"Peradam" is out now. Soundwalk Collective with Patti Smith's
Peradam
album is due to land on 4 September via Bella Union, and is
available to pre-order now
.
Get the Best Fit take on the week in music direct to your inbox every Friday