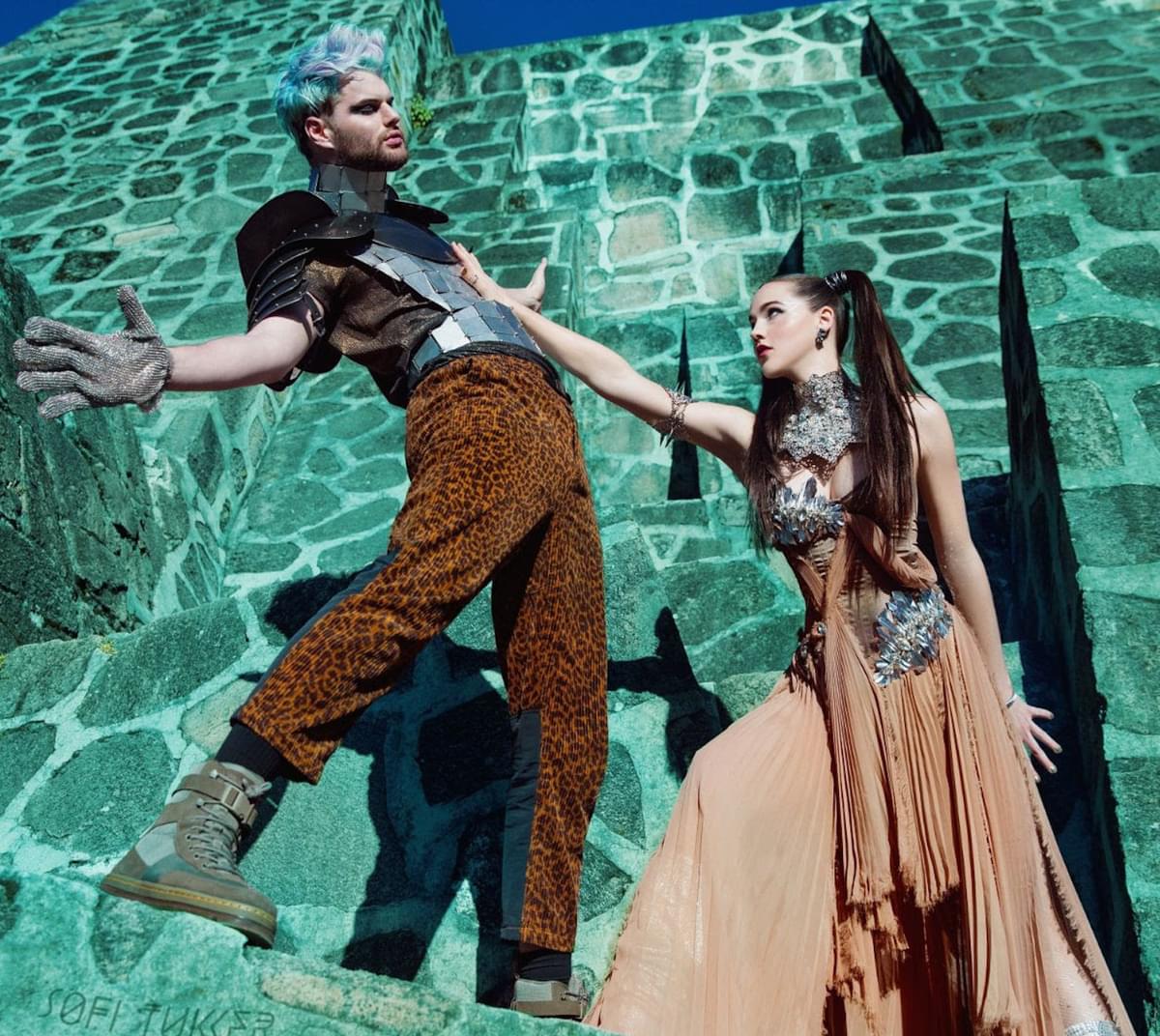 SOFI TUKKER announce new EP with huge new single "Swing"
SOFI TUKKER have announced their new EP R.I.P. Shame, Pt. 1, alongside revealing the relentless new single "Swing".
"Swing" lands after earlier singles "Fantasy" and "Playa Grande", both of which will also feature on the duo's forthcoming EP.
Offering some words about their new single, SOFI TUKKER explain, "This song always felt like an epic battle song. It's more like a chant than a song, really. It's called "Swing" because we literally swing the song after Tuck says that. We collaborated with the Brazilian poet, Chacal, and the words are about words!! Like a lot of the things we do with Chacal, part of the meaning of it is just how nonsensical it is. It's really about how delicious and delightful and also meaningless words ultimately are."
Expanding on their new EP, the duo add, "We have realized over the past year or two of touring that the thing we really want to offer to the world is a feeling of being in community in joy and celebration. We are living in a time when people are increasingly isolated and that's where shame can grow and fester and ultimately kill our spirits. Our goal is to kill shame, set our spirits free, and be together! That is the common thread throughout the EP and throughout the next phase of our creations."
Tracklist:
Swing
Playa Grande (feat. Bomba Estéreo)
Ringless
Purple Hat
Fantasy
Like This
"Swing" is out now. R.I.P. Shame, Pt. 1 will be released 20 September. SOFI TUKKER play London's Electric Brixton on 23 November.
Find out more
.
Get the Best Fit take on the week in music direct to your inbox every Friday