Anja Plaschg aka Soap&Skin is about to embark on a new career – as a brand of chocolate!
In co-operation with Austria's finest Chocolatier, Zotter, was invited to create her own chocolate which blends black cumin with a cream of white poppy seeds, white incense, and a dense red wine. In the centre, we are informed, lies a pink beetroot ganache with pig's blood.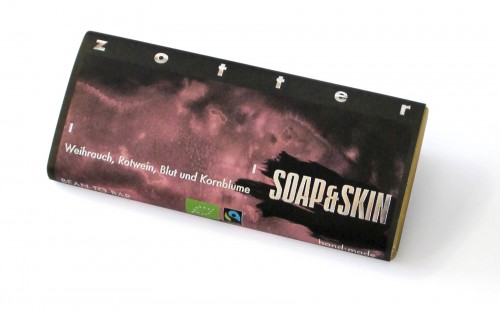 You can buy a bar online at soapandskin.spinshop.com. Soap&Skin's next (mini) LP Narrow is released early in March.