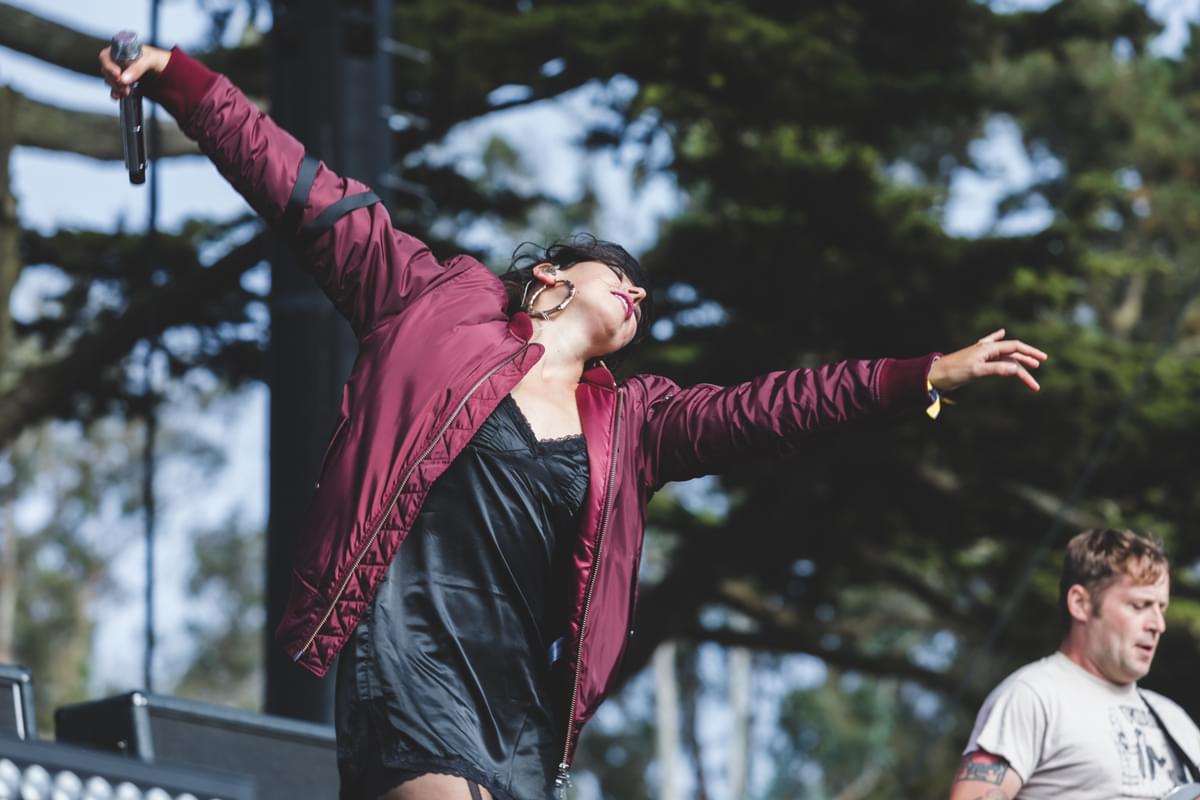 Sleigh Bells' Alexis Krauss unveils solo track "Our Land"
Sleigh Bells frontwoman Alexis Krauss has shared a new solo track titled "Our Land" in the hopes of drawing attention to the US Government's assaults on National Parks and Monuments.
All proceeds from the track and accompanying merch will be donated to Utah Diné Bikéyah's attempts to bring back protection for Bears Ears National Monument. A video for the track features appearances by Karen O, Maggie Rogers, Miya Folick, Geologist (Animal Collective), Sunflower Bean, Edward Sharpe, Tunde Olaniran, and A Place To Bury Strangers, as well as numerous activists.
"Inspired by my love of wild spaces and in response to President Trump's assault on our national monuments, I wrote 'Our Land' as a protest song," explains Krauss in a statement. "The song led to a collaborative recording session and quickly developed into a film project, in partnership with professional photographer/producer Chris Vultaggio. Chris and I set out for Utah in efforts to expand the project and tell the story of Bears Ears and its people."
"From deep canyons to towering mesas we were captivated by the overwhelming beauty of these threatened lands," the Sleigh Bells member continues. "However, the struggle is about more than just protecting breathtaking views, it is about respecting and conserving thousands of years of Native American history and culture. These lands are sacred not just because they are rich in archaeological heritage, but because they are a living breathing landscape actively relied upon as a source for sustaining a way of life: food harvesting, medicine gathering, grazing, wood hauling, spiritual healing, and communing with ancestry."
"The current administration sees fit to trade these lands for resource extraction. Native communities are contending with yet another threat, not only to their lands but to their health, well-being, and way of life. This is but one more humiliation to bear by an already beleaguered people, sadly all too familiar with systemic abuse and institutionalized exploitation. We've joined this cause to support those on the front lines of this fight and to amplify the millions of dissenting voices that are already shouting to be heard."
Get the Best Fit take on the week in music direct to your inbox every Friday