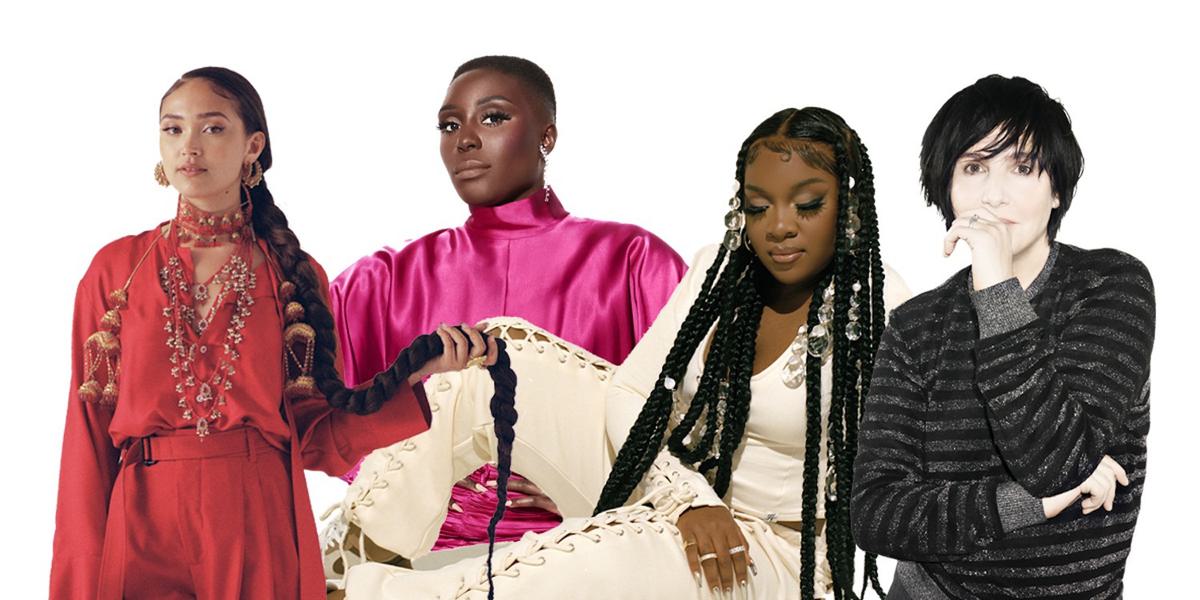 Sharleen Spiteri, Ray BLK and Laura Mvula among National Album Day 2021 ambassadors
This October National Album Day will return for its fourth edition, and today (17 August) the four ambassadors have been announced, including Sharleen Spiteri, Ray BLK, Laura Mvula and Joy Crookes.
Introducing our National Album Day 2021 ambassadors: @joycrookes, @lauramvula, @RayBLK_ and @sharspiteri

Find out more about this year's #NationalAlbumDay on our website >> https://t.co/7EqPjf1zSB pic.twitter.com/MTtL58NW0p

— National Album Day (@AlbumDayUK) August 17, 2021
Spiteri said, "With albums, you go on a journey with the writer. The moment when the songs become yours, the people and places, the heartaches and nights out in your life, merge into that album and forever stick with you. The album is one of the most important art forms that exist in our times, that is why we need to protect and celebrate it."
Mvula continued, "The feeling of physically holding an album and listening to an artist paint a full technicolour picture through music and lyrics is magic and unlike anything else. I can credit so many amazing women whose albums have been integral in my life, not just as an artist but as a human being."
"My favourite albums have been the soundtrack to moments in my life," Ray BLK said. "They've made me think, healed me and inspired me as a writer. Hearing a body of work from an artist is an opportunity to see inside their mind and their life, And so to be releasing my own album and sharing my innermost thoughts with my supporters means everything. In an era of viral singles, of which we rarely know the creators, protecting and supporting albums is so necessary because it's how we truly connect to an artist and emotionally invest in them, and without that attachment there's no incentive to buy a ticket to their shows or follow their journey - which ultimately leads to the demise of artists, and a soulless industry."
"Albums are bodies of work," Joy Crookes explained. "Journeys, immortalising memories of an artist and packaging it chapter by chapter into a sonic book. I have always been besotted by the adventure of an album. The use of voice notes from people's family members, the atmospheric sounds that never made it to radio mixes to paint a picture, and the orchestras nurturing a rapper's poetry to form a song."
She added, "Ever since I was a child, my favourite possession was an album. My Wednesday evening trips to HMV, cursing at the man at the till for not knowing whether he liked James Blake's voice, slipping an extra 3 Trojan collection albums (40 songs for a tenner) into my basket and drooling over Grace Jones' artwork has made me the 'body of work' artist I am today. It is important we protect the album artform as removing it and oversaturating our industry with singles removes the stage for musicians to tell their story."
This year's National Album Day will include releases from Weyes Blood, First Aid Kit, Haim, Lykke Li, Marianne Faithfull, Solange and more, and there's still other titles yet to be announced.