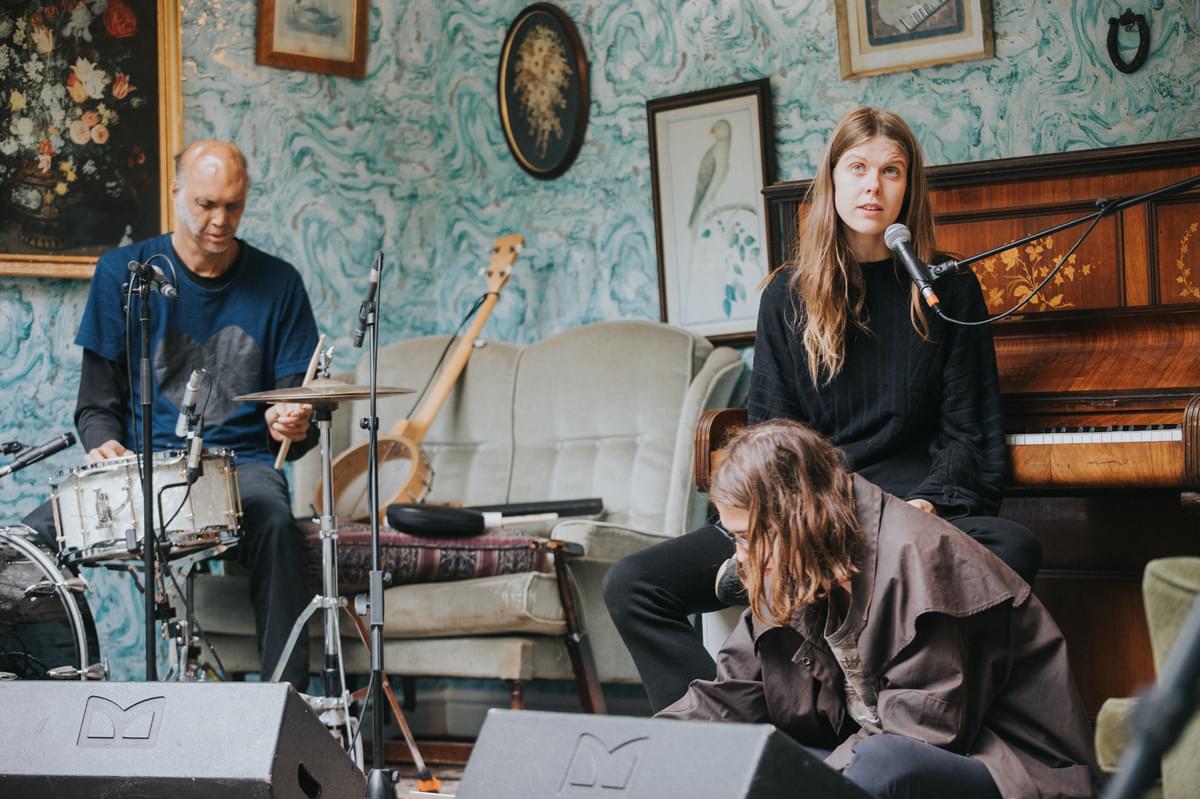 Shahzad Ismaily joined by JFDR at immensely touching End Of The Road secret set
Shahzad Ismaily - the exceptionally talented NYC multi-instrumentalist and vaunted sideman of Lou Reed and more - played a secret Piano Stage set at End Of The Road 2019.
Joined by Icelandic polymath JDFR and mononymous Australian musician Josh, Ismaily's four-song set saw two beautiful pieces accompanied by gorgeously stripped-back covers of "Pale Blue Eyes" by The Velvet Underground and "Both Sides Now" by Joni Mitchell.
Chatting to Best Fit after the set, Ismaily revealed how the covers were picked.
"I have a weird voice that's kind of quiet and in an odd register," he said of the Velvet Underground pick. "Sometimes when someone is playing a song around me, on a computer or whatever, and I sing along to it - I'll just think that it's feeling really right... both in terms of my voice and register, but also emotionally. The main, killer line in 'Pale Blue Eyes' for me is the last line, which is about how he is clearly deeply in love with someone who is in love with someone else - and in fact married to someone else, so there's no chance of anything happening. Their only junction point is towards friendship... that's where that railroad is going, and as sad and heartbreaking and difficult and poignant as that is, that's just the truth of their situation. The first time I came across that song I was in a situation like that... it just became imprinted in me."
Ismaily added of the Joni Mitchell cover, that although he struggled to form a relationship originally, "many, many, many, many years later" he met JFDR - "a huge fan of Joni Mitchell's" - who helped form that bond with the music.
Also speaking after the set, JDFR told Best Fit that her new album would be out next year - and that she's taken her time with it "for the first time in [her] life!". JFDR's appearance alongside Ismaily was her only set of the festival, although she said that she'd planned to stick around to catch Lonnie Holley (Ismaily is a member of Holley's band) and more.
End Of The Road festival continues today (31 August) with sets from Low, Courtney Barnett, Kate Tempest, and more.
Get the Best Fit take on the week in music direct to your inbox every Friday