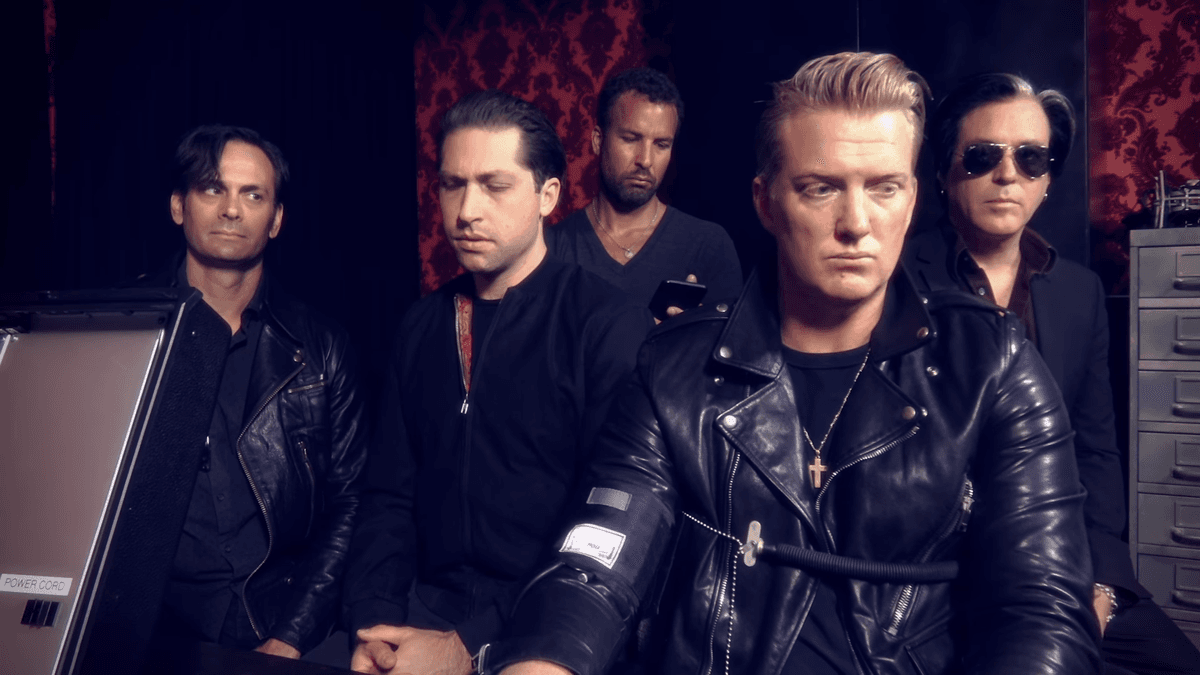 Queens Of The Stone Age announce new Mark Ronson-produced record Villains
The trailer includes a snippet of (presumably) the lead single "Feet Don't Fail Me". Skip to 1:56 to hear that jerky clip.
Villains - produced by Amy Winehouse and Bruno Mars producer Mark Ronson - follows 2013 LP ...Like Clockwork. It's Josh Homme & Co.'s seventh studio album in total.
Subscribe for news and competitions