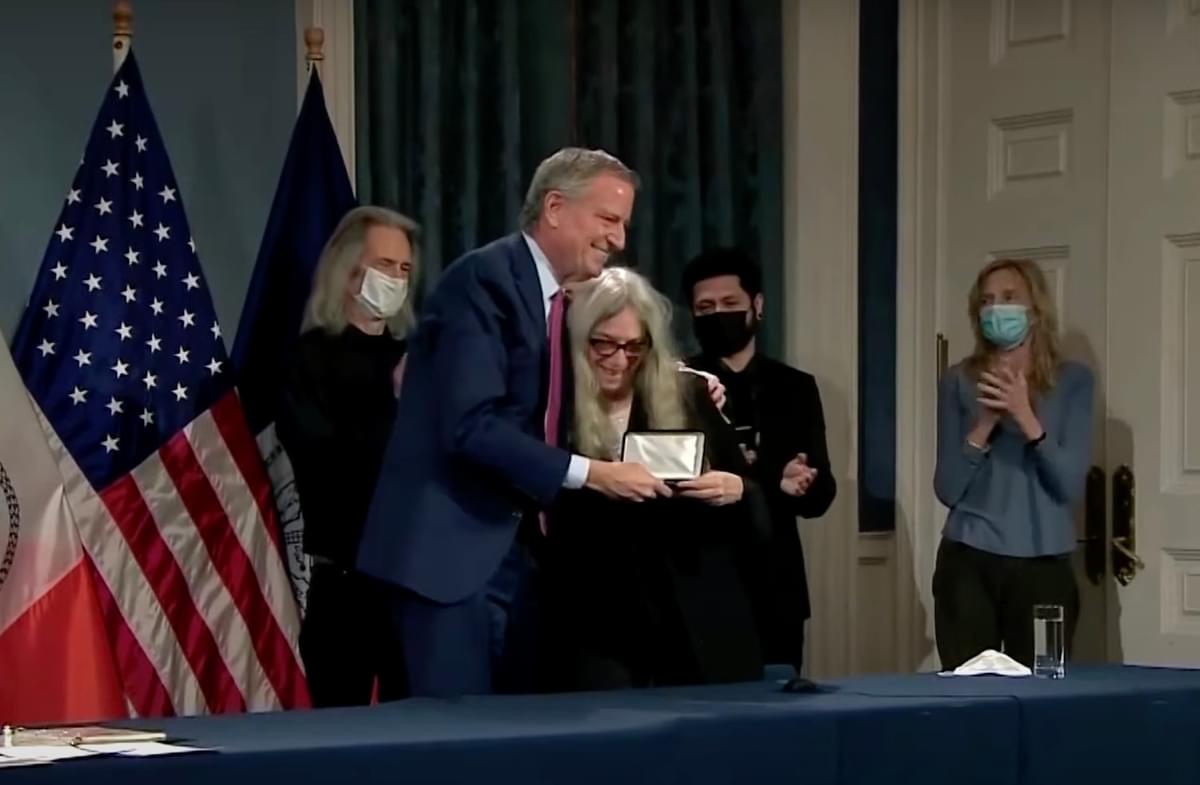 Patti Smith awarded key to New York City ahead of 75th birthday
Patti Smith has been honoured with the key to New York City by outgoing mayor Bill De Blasio ahead of her 75th birthday later this week.
During a conference held by Bill De Blasio yesterday (27 December), Patti Smith was awarded the key to New York City on the mayor's last Monday in office.
The likes of Clive Davis, Spike Lee and senator Chuck Schumer were also previously honnoured with keys to the city by the ourgoing mayor.
De Blasio praised the "godmother of punk", saying she "has an authenticity that you just didn't find... in that many places."
He added, "She has done so much to light the way, and she has done it here in New York City, and she was a quintessential member of that musical blossoming that happened in this city and beyond."
After accepting the key, Patti Smith made her own speech, calling the honour "awesome". She also said, "I wish I could give New York City the key to me, because that's how I feel about our city."
She added, "To receive this at 75, it makes me look even more forward to the next 25 years."
Smith also played "Ghost Dance" with Lenny Kaye at the ceremony. Skip to 40:25 to watch the performance.
Get the Best Fit take on the week in music direct to your inbox every Friday