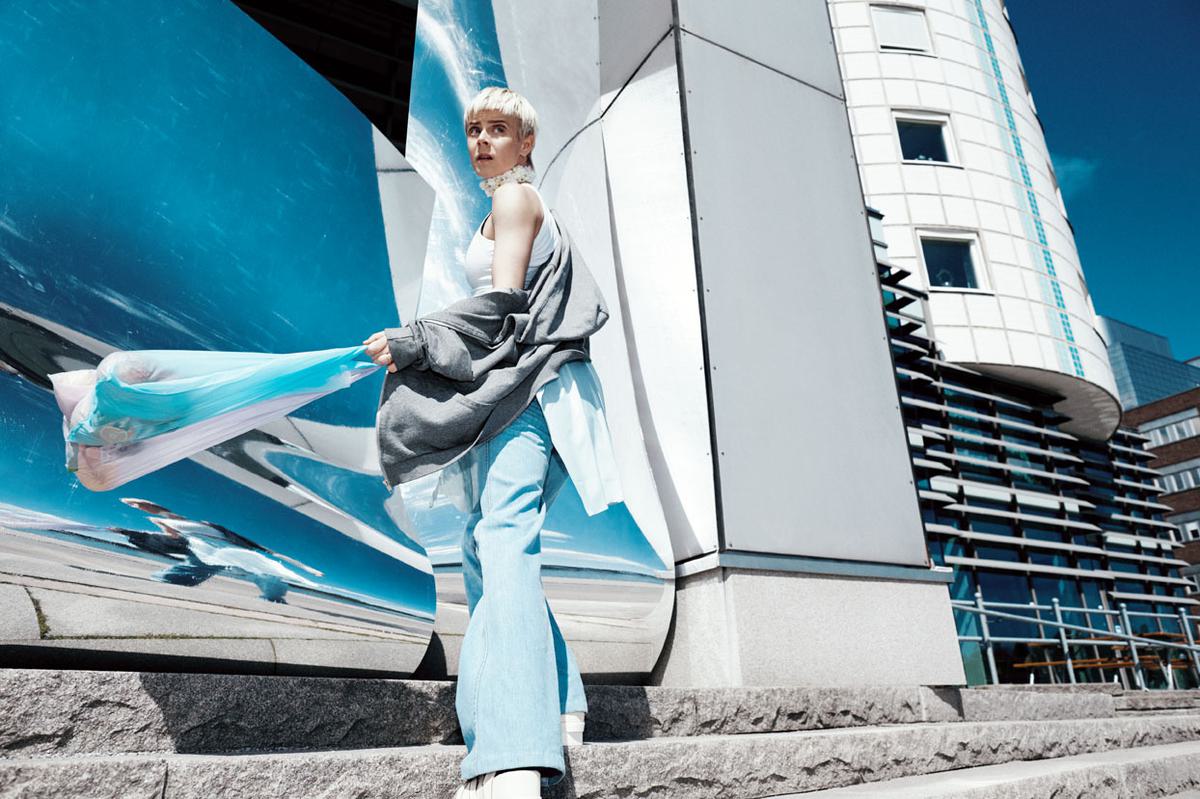 Robyn, Tove Lo, and over 2000 more sign letter calling out sexual abuse in Swedish music industry
2192 women working in the Swedish music industry have signed the open letter, which calls out alleged endemic abuse and harrassment in Sweden. The letter also asks for changes to be made across the industry.
Seinabo Sey, Silvana Imam, Icona Pop, Ane Brun, Tove Styrke, Frida Sundemo, Cajsa Siik, Jennie Abrahamson, Naomi Pilgrim, and Rebecca & Fiona are just some of the other names from near the top of the list. As well as the musicians already mentioned, the list features hundreds of women who work behind the scenes.
The latter has been published by the Dagens Nyheter newspaper, and includes firsthand accounts of sexual assault and rape.
"These stories do not describe a few events distributed over many years," reads a translation of the letter in Music Business Worldwide. "These are excerpts from hundreds of testimonies, all of which took place in what we call the music industry. They depict what is going on every day."
"In the music industry, we work around the clock, often with unsafe and temporary employment," the letter continues. "Being courteous and not worrying becomes extra important… this makes women in the music industry targets for power demonstrations that are often of a sexual nature. We live in a life… where we are objectified and where sexual abuse and harassment are more common than [not]. If we report these events [the result] is words speaking against words… we tie our fists into our pockets and rarely mention [these incidents]. Silence culture prevails. But we will no longer be silent… We demand zero tolerance against sexual exploitation and violence. Sexual abuse or violence should have consequences in terms of [employment] termination."
"We will support all the stories we have shared with and have learned," the letter ends. "We will continue to listen to each other and support each other. We will lay the shame where it belongs - with the perpetrators and those who protect them. We speak with one voice and will not comment on the content of this article. A no is a no – respect it! We know who you are."
As Music Business Worldwide note, three major labels (Sony, Universal, Warner) have all responded.
"Thank you to those who dared to share their stories during these days," says Sony Music Sweden's managing director Mark Dennis. "This is an extremely dark side of the music industry which now, thankfully, comes in the light it should be. We will put all the effort to correct these distortions and, at the same time, note with great sadness that we have taken far too easy on what has proved to be a frightening structural problem."
Warner Music's President in the Nordics, Jonas Siljemark, says to Music Business Worldwide: "It's taken true bravery to step forward and speak up about these terrible problems. We must work together to create the changes that will help rid our industry of harassment and discrimination."
The head of Universal Music in the Nordics, Per Sundin, adds: "We have a responsibility and we must act now!"