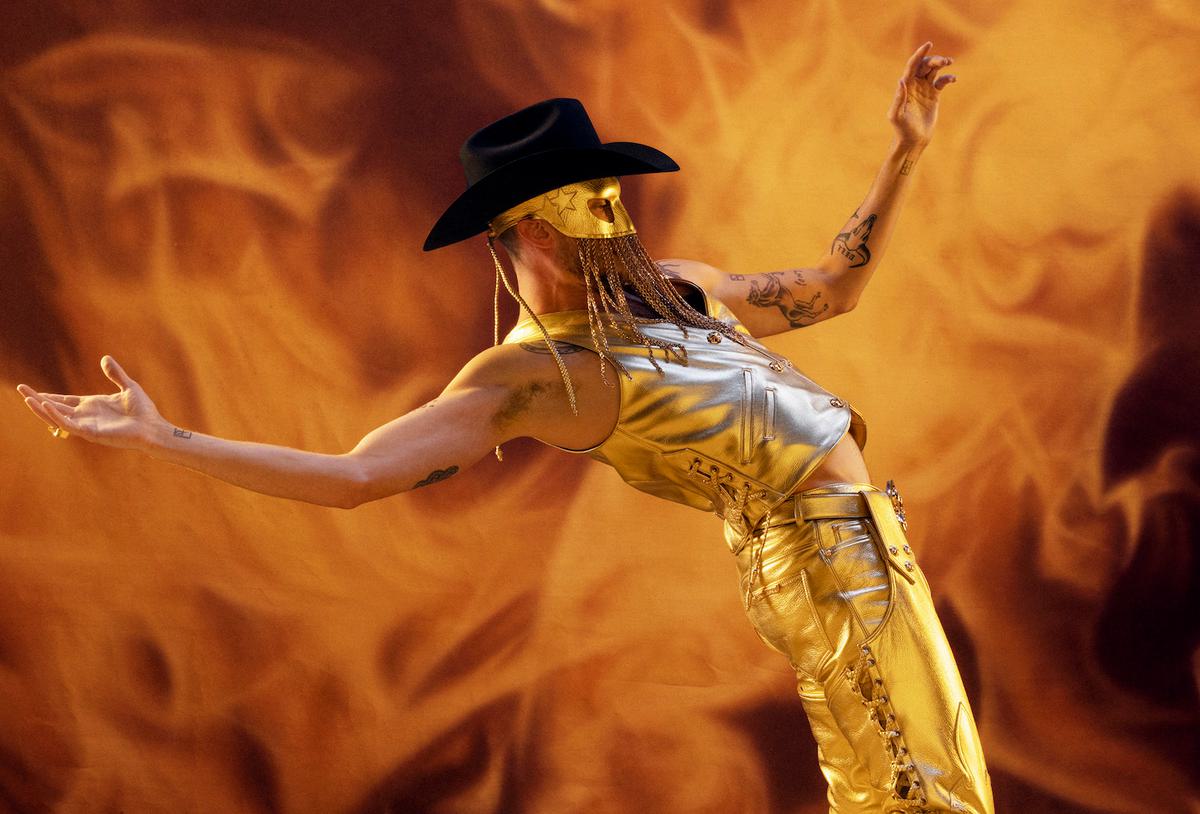 Orville Peck releases Chapter One EP from second album Bronco
Masked country star Orville Peck has released four new songs as Chapter One of his forthcoming second album Bronco.
After announcing Bronco earlier this week, Orville Peck has unveiled four new tracks - "C'mon Baby, Cry", "Daytona Sand", "Outta Time" and "Any Turn" - the first of which is accompanied by a Austin Peters-directed video.
Orville Peck's Bronco: Chapter One EP marks his first release since covering Lady Gaga's "Born This Way" for the 10th anniversary of Born This Way last summer.
Bronco will follow Orville Peck's 2019 debut album Pony.
"This is my most impassioned and authentic album to date," Peck explains. "I was inspired by country rock, 60s & 70s psychedelic, California and bluegrass with everything being anchored in country. Bronco is all about being unrestrained and the culmination of a year of touring, writing in isolation and going through and ultimately emerging from a challenging personal time."
Tracklist:
Daytona Sand
The Curse Of The Blackened Eye
Outta Time
Lafayette
C'mon Baby, Cry
Iris Rose
Kalahari Down
Bronco
Trample Out The Days
Blush
Hexie Mountains
Let Me Drown
Any Turn
City Of Gold
All I Can Say