Over the weekend Noname revealed via her Instagram Story that her Factory Baby album announced in February is no longer on the way, and wrote that she's "not sure if I'll ever make music again."
Factory Baby was announced back in February with "Rainforest", and didn't get a release date when announced, but in a Instagram Story shared yesterday (5 December), Noname apologised to fans for leading them on with the album, and wrote that she's "nnot sure if I'll ever make music again."
The Instagram Story read: "Most days I'm not sure if I'll ever make music again. The last time I was consistently making sonngs was four years ago. It's been so hard to finnd producers to link up with and who I genuinely connect with sonically."
"I'm truly grateful for the art I was able to release but that might be it from me," Noname continued. "Like it shouldn't be this hard. No lie this shit actually makes me incredibly sad and I rarely leave the crib these days. I don't want to keep lying and saying there's an album on the way when there's not. I'm sorry I've lead y'all on. I wanted to believe things would change but they haven't."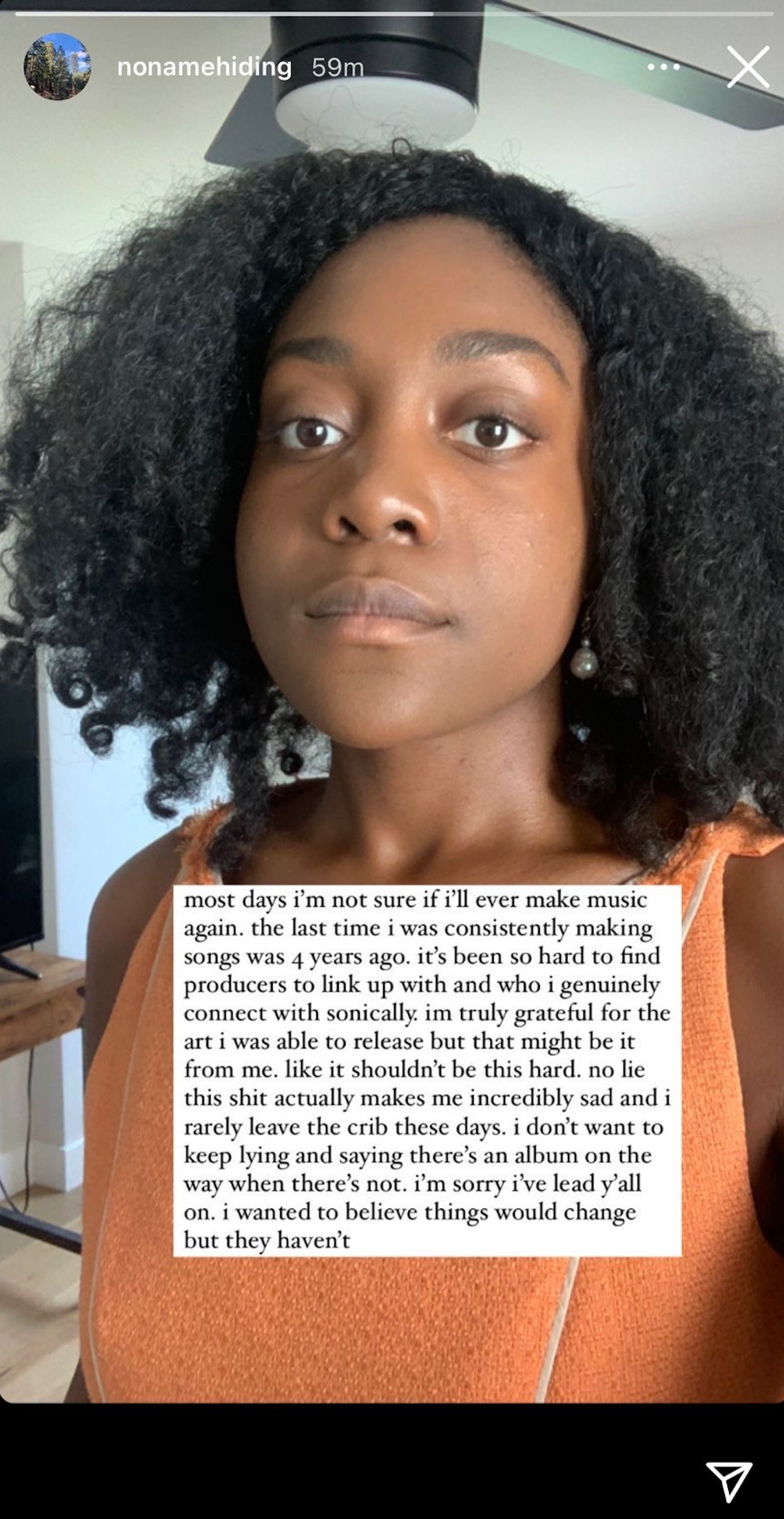 "Rainforest" marked Noname's first release since appearing on a remix of Anderson .Paak "Lockdown" in 2020 with JID.