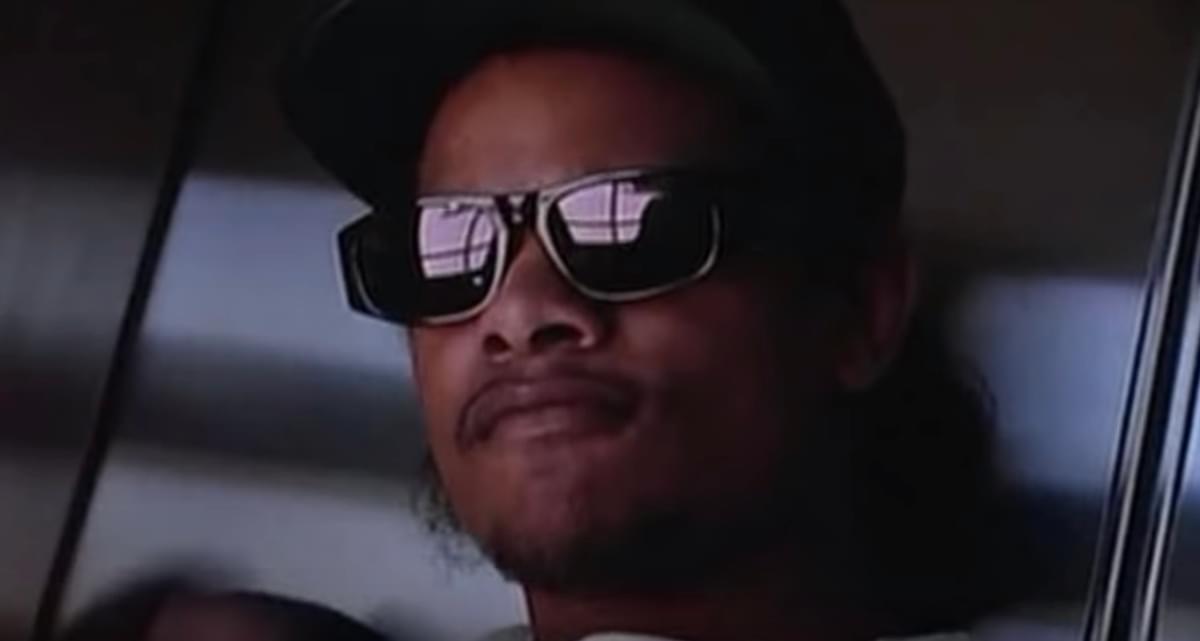 Newhaven now has a bench dedicated to Eazy-E after successful GoFundMe campaign
Guy Stevens' GoFundMe campaign worked as Newhaven has revealed its new bench dedicated to late N.W.A rapper Eazy-E.
Back in February, Stevens launched a GoFundMe campaign for the Sussex town of Newhaven to erect a statue of Eazy-E. The local council admitted they didn't know about the rapper, and later agreed to make a bench in Eazy-E's name.
Revealing the new bench on Facebook, the local council wrote, "Newhaven Town Council was a little surprised when in February local resident Guy Stevens launched a "campaign" on social media calling upon the Council to erect a statue in the town to his favourite musician, Eazy-E. Neither the Mayor nor the Clerk had previously heard of Eazy-E – however, a quick Google of his name revealed no obvious connection to Newhaven."
They added, "The Mayor of Newhaven, Councillor Graham Amy, says "Eazy-E appears to have led a rather colourful life – but if someone contacts us wanting to buy a memorial bench to their aunt, say, we don't ask questions about her lifestyle. And indeed, Eazy-E is greatly admired in some quarters – there are clearly two sides to his story. The town council has recently erected a bandstand on Denton Island and would very much like to see some additional seating near the bandstand which could be used by people listening to music there". So, the town council said "yes" to a memorial bench and Guy launched a GoFundMe campaign which quickly attracted more than enough funds to pay for a beautiful, high quality bench with a small plaque on it which reads "Rest in peace Eric "Eazy-E" Wright 1964-1995". Guy was able to pay for the bench and he had money to spare which he donated to an Aids charity."
In the comments on the Facebook post, Stevens wrote, "I encourage everyone to get benches dedicated to their deceased musical heroes. Let's get Kurt cobain and 2pac up next."
Get the Best Fit take on the week in music direct to your inbox every Friday