Mogwai frontman Stuart Braithwaite has enlisted a star-studded line-up for an upcoming benefit gig to help save Glasgow's Sighthill Stone Circle.
The event aims to raise awareness of recent government plans to scrap the landmark in the band's hometown. The bill so far includes Arab Strap's Aidan Moffat, recent SAY Award winner RM Hubbert, The Vaselines' Eugene Kelly, The Twilight Sad and fellow labelmates Remember Remember.
It'll take place at Glasgow's Platform venue on 27 July, with more info on the show available here.
Speaking to The Quietus, Braithwaite has explained that his attachment to the site began as his father was one of the team who assembled it back in 1979. He said of the current plight:
"It's not definite, but at the moment I'd say it's looking more bad than good, so the more pressure we can put on the council and just let them know actually do care about this. Also, lots of people from the astronomical world, pagans, druids, people that just really like the space, the story of it – they mean a lot to a lot of people, so it's just good to get the message out there."
You can sign a petition to save the Stone Circle here.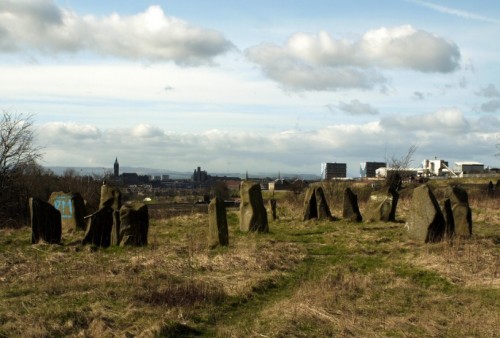 [via FACT]