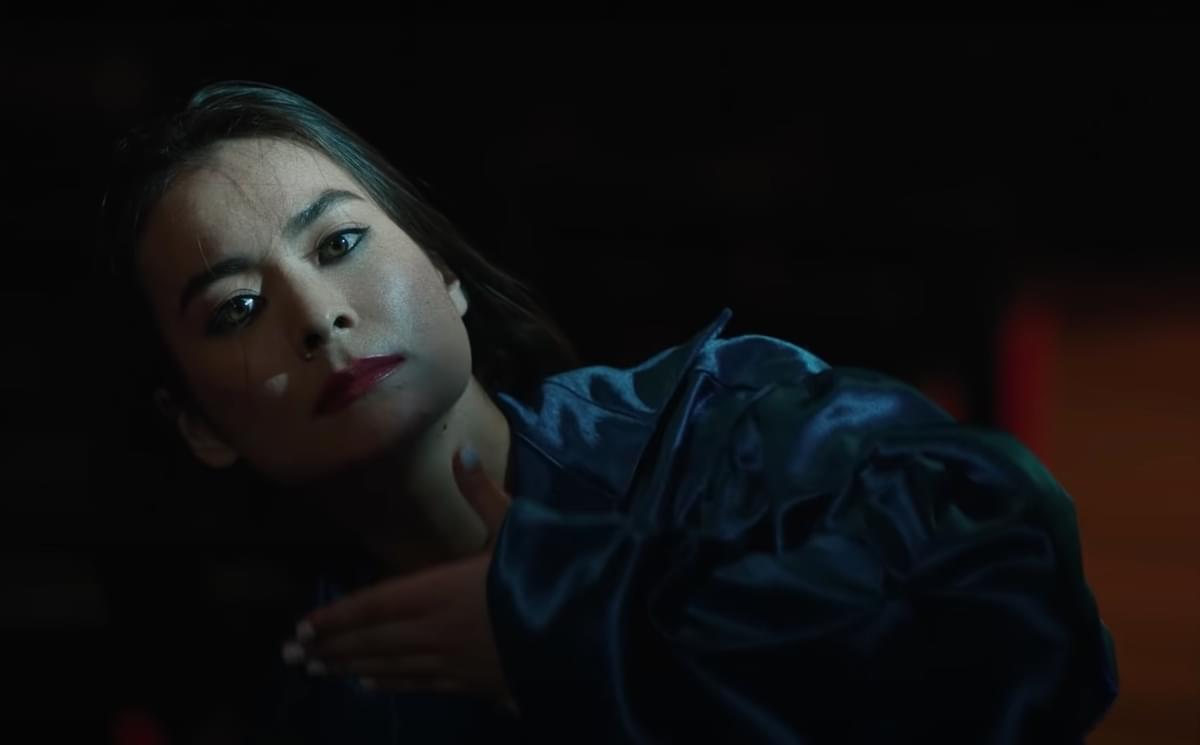 Mitski sets the record straight on phones at shows in revealing interview
Mitski has discussed her choice and reasoning behind speaking out about fans filming whole performances at shows in a recent interview with Huck.
The current issue of Huck features an interview with Mitski, who sets the record straight on fans filming whole sets at live shows. It comes after a thread she shared, and then deleted, on Twitter in February, where she wrote about how it "makes me feel as though we are not here together" when she saw fans filming large portions of her shows.
In the recent Huck interview, Mitski said it was "naive" for her to post about it on Twitter, and that she "never said I was against phones at shows - for as long as I've been performing professionally, people have been recording and taking pictures of shows, so it's always been part of the experience." She added that she was only referencing those who film the entire show, and spoke about how it felt discouraging "being on stage and seeing a sea of stationary phones remaining stock still, and obscuring faces for whole shows."
As well as discussing how she felt relieved to perform at venues with tiered seating because she would know "at least more than the first two rows would see the set," Mitski said it was a "mistake" to share her thoughts on Twitter because "people picked and chose parts of sentences that helped further their own arguments. Some ignored every word, and simply used me to start different arguments altogether." Mitski spoke about how her tweets were used in "online fights about race, gender, sexuality, generational rifts," and also highlighted that publications used "clickbait headlines insinuating that I'm against phones at shows altogether, which of course galvanized people on either side."
Mitski said that the most discouraging part of the reactions "were people saying "We're paying for the show, so we'll do what we want, and you can't say anything about it."" While Mitski agreed that she is "providing a service in exchange for income," she expressed that she felt "sad to be told directly by people I am hoping to share my heart with, that to them I am a product they have bought for the night, and they will do what they want with me while they have me."
On top of expressing that she performs shows to "feel connected with other human beings," Mitski said it's "sad to go on stage and now be conscious of the fact that, to some of the people in front of me I am a dancing monkey, and I better start dancing quick so they can get the content they're paying for."
I asked Mitski about her plea to fans to stop filming her shows.

Her answer was one of the most eloquent (+ depressing) insights into making art in the time of Twitter.

"To some, I'm a dancing monkey. And I better start dancing quick so they can get the content they paid for" pic.twitter.com/TCB4Cyp4Qr

— Al Horner (@Al_Horner) June 23, 2022
Earlier this month Mitski's team shared a
tweet
about her feelings with being on tour with Harry Styles, where she said, "I'm already learning so much, I feel like I got a scholarship!"
Get the Best Fit take on the week in music direct to your inbox every Friday