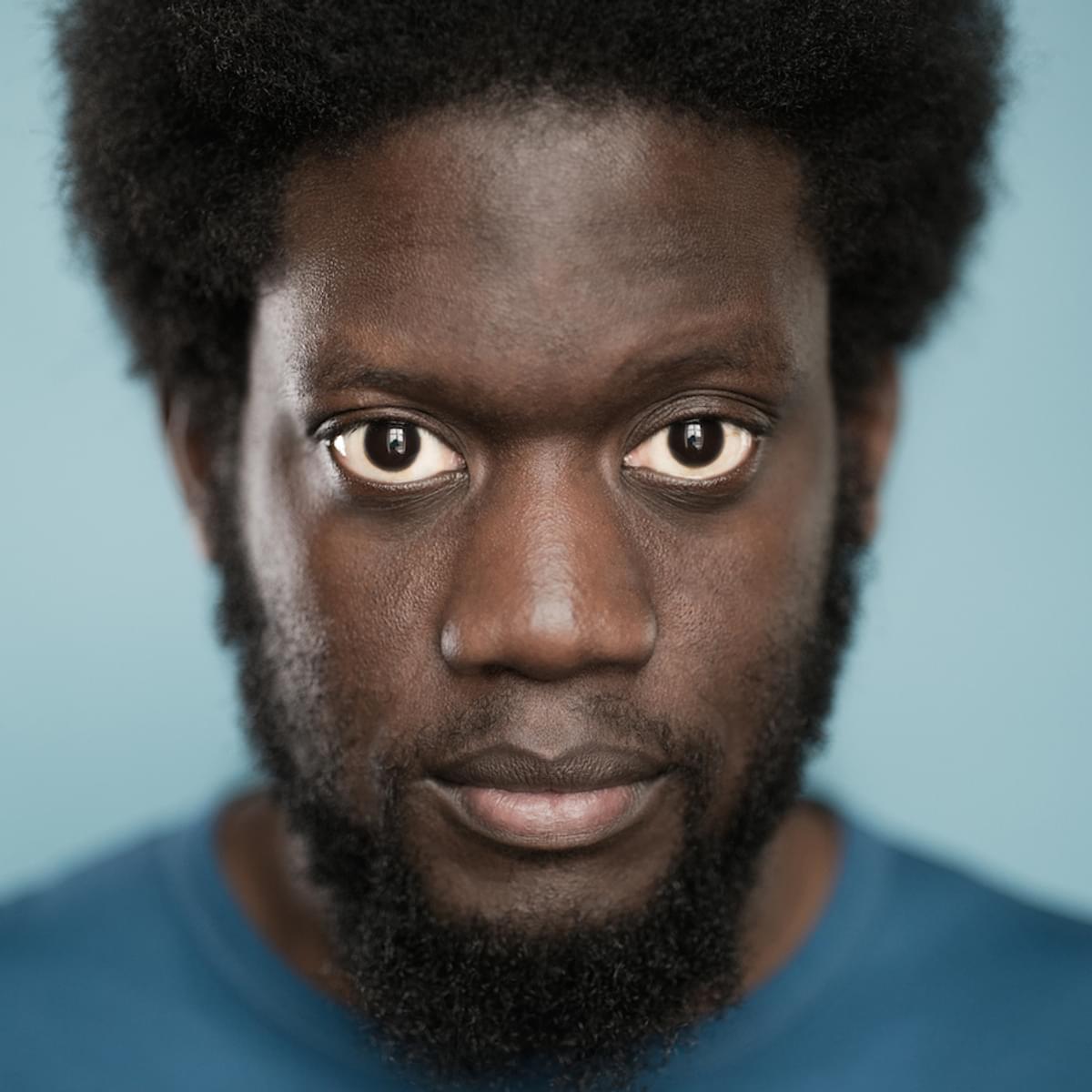 Michael Kiwanuka: "You have to make rubbish to get through to good things..."
We chat to soul scientist Michael Kiwanuka about his new LP Love & Hate ahead of big slots at Glastonbury and BST Hyde Park.
Watch Kiwanuka's set from Glastonbury 2016.
Could you tell us a bit about the album Love & Hate?
It's a soul album, but it's a heavier album, and it's a bit darker. I'd say it's more adventurous as well. It's nice to have new music out with a slightly different sound... it almost feels like a first album again.
You've said that the album is led by emotion – which emotions particularly drive the record?
I really like melodies that are melancholy but that can also make you feel happy – music can be so weird like that: it can sound sad-ish, but still make you feel good. Bittersweet.
How do you capture those feelings in the music?
I just started with chords that made me feel a certain way; most of the songs were written in the studio, so I was trying to get all these sonic elements that went along with that feeling. Once I had that I'd just sing over the top. It was different – I was working away from the guitar, laying everything down and then going up to the mic to start writing the lyrics. I usually do it all together at home, but with this way I felt I could concentrate more on the emotions in play and making sure they were right.
Was it a natural way of working?
It took a while. It was unnatural to start with because I felt self-conscious... y'know it's a bit awkward when you create anything with other people around, even without the producer and engineers and everyone that was in the studio this time around. Before I'd still be creating in the studio, but it would just be smaller parts, whereas this was creating from scratch. It was a vulnerable space, especially as most of the stuff you make is rubbish – it is, and you have to make rubbish to get through to good things.
You've taken on a lot of different ideas and styles with this record, with big rock solos, moments of prog. – what made you step in this direction?
I've always been into that kind of music. I love electric guitars and those players like Santana, Gilmour, George Harrison, people like that... I wanted to see if I could put that into my music without it being contrived, and I think it's worked. I focused a bit more on those differences and because I'd not really done that before it kept the whole thing fresh.
Was the record in the works the whole time you were away from the spotlight?
It was a long process. You have to tour so much more nowadays, so I toured my first record for about 18 months, and there was no creation then. So mid-2014 was when I really started. It took a while to find 'the sound' and what might be a good direction, but it was worth it. It's been quite a journey.
Are there any new tracks you get particularly excited about playing live?
I love playing "Love & Hate", it's so fun every time. I like "Cold Little Heart", that's really fun to play... I mean I love playing it all, but "Love & Hate" is probably the most fun. There's less concentration for more output – it's easier to make that one sound epic.
Are you looking forward to bringing it to Glastonbury?
Definitely! I've been looking forward to it for a while now. I think the new stuff works better for festivals as well – we've played a few smaller ones around Europe and we're excited to bring it to Glastonbury. I love Glasto.
Are you staying for the whole weekend?
I'll be there from Satuday – I play on Sunday. Just the one night... it looks like it might be a swamp by the time I get there though [laughs]! I dunno if I'll wander around much this year, but hopefully it won't be unwalkable.
Are you looking forward to catching any other acts?
Yeah for sure. Festivals are the best for that. It's hard at Glastonbury because it's so big, and when they do ticketing for bands you're kinda stuck in an area, but on the Sunday on the West Holts, where I'm playing, there's a really good lineup. I wanna check out Kamasi Washington, Anoushka Shankar will be so good... there's a few bands around that area I wanna try and see but those two in particular are gonna be great.
What are your best Glastonbury memories?
A good one is when I went as a punter in 2008, the year Jay Z headlined. That was great... it was epic when he came out and was mocking Noel Gallagher by playing "Wonderwall". No one used to do that, and the crowd were just like 'whoa is he crazy?!' but it was just a perfect response to what Noel was saying. Another highlight for me was playing the Park Stage in 2013 as well.
You're playing BST Hyde Park soon – how are you feeling about that?
That's gonna be a bit different. It's still a festival, but people go home, so it'll have a different vibe but it'll still be nice. I'm excited for that because Carole King is playing Tapestry and I love that album. It's less hectic than Glasto.
The album's been done for a while – does this mean you've been working on more material?
I don't want the next album to be another four years, and I'm always thinking of tunes... but I'm only working on it when I feel like it at the moment. It doesn't need to be a stress at this stage, but it's good to keep the muscles alive. I might try and head into the studio around Christmas, maybe...
Love & Hate is released 15 July via Polydor.
Kiwanuka plays London's Hyde Park on 3 July with Carole King - find out how you can win two tickets to the show.
Subscribe for news and competitions