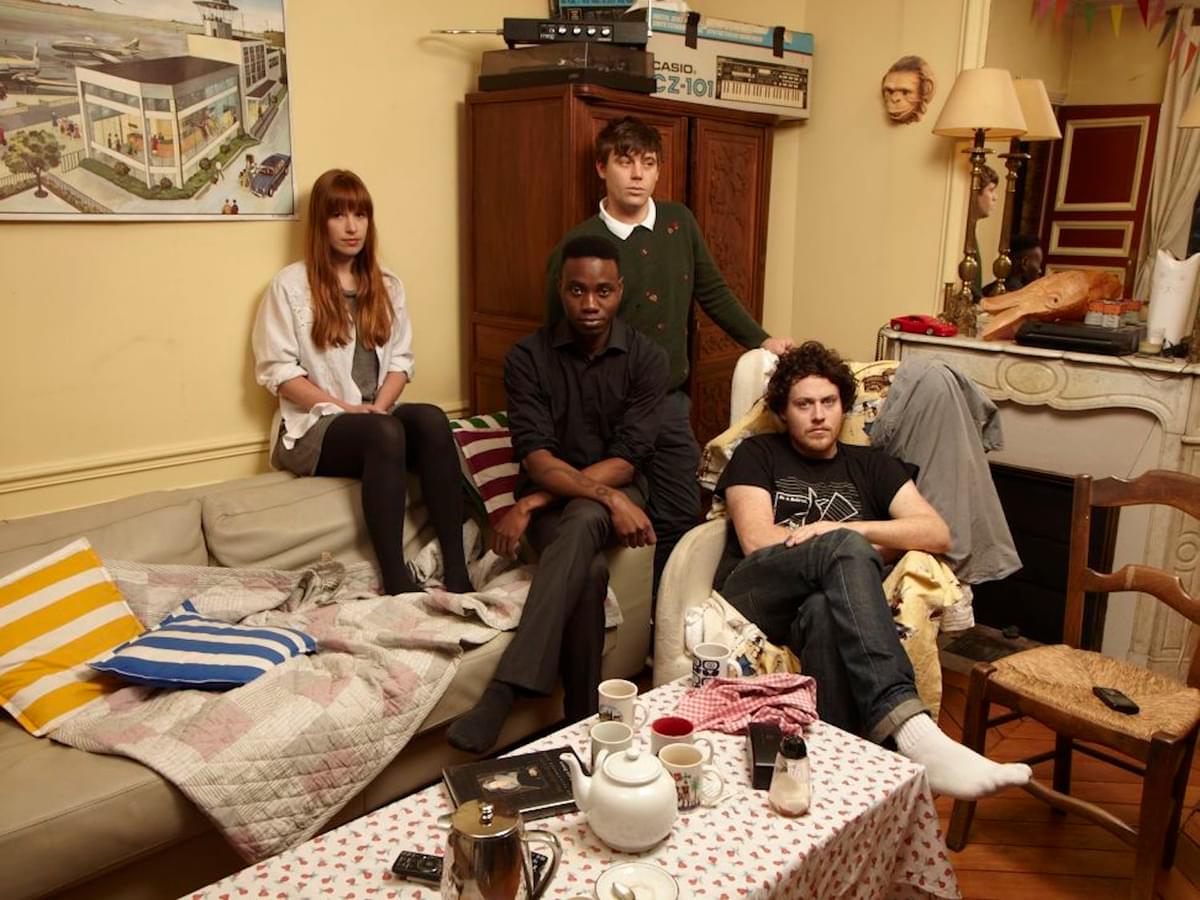 Metronomy announce The English Riviera 10th anniversary edition with bonus song "Picking Up For You"
Metronomy have announced a 10th anniversary edition of their The English Riviera album, alongside unveiling the first of six unreleased bonus tracks "Picking Up For You".
The English Riviera was originally released in April 2011, and went on to be nominated for the Mercury Prize, as well as being certified Gold in the UK and platinum in France.
Today (10 March) Metronomy have announced a 10th anniversary edition of the album, which will include six previously unheard bonus tracks. One of those bonus tracks - "Picking Up For You" - has been shared today.
Joe Mount says of the anniversary, "My first apartment in Paris had an almost comically perfect view of Montmartre and the Sacré-Cœur Basilica. In the shadow of the Sacré Coeur, with Barbès and the hill of Montmartre as a backdrop, I sat idly one day and wrote what would become one of Metronomy's most popular songs."
"I was tinkering around with one of Marion's keyboards and after a short while came up with the bit that gets stuck in your head; the der-de-der-der bit," Mount continues. "I played around with it a little, hit a wall and thought 'it's not really Metronomy, is it'. Four months later, we finished recording "The Look" at the Smokehouse in London. We quite liked it, but that was about it. Then I distinctly remember the journalist Dave Simpson asking me about the song after we performed it for the first time at the Leeds Cockpit in January 2011. That was probably the moment I realised it had something about it."
Mount adds, "I still don't know precisely what that something is, but when we perform "The Look" live and I hear thousands of people chanting the bit that gets stuck in your head back at me, der-de-der-der, it often brings a tear to my eye. It really is amazing what that seaside song and this whole album has done for Metronomy."
Tracklist:
The English Riviera
We Broke Free
Everything Goes My Way
The Look
She Wants
Trouble
The Bay
Loving Arm
Corrine
Some Written
Love Underlined
Aquarius
Picking Up For You
French Organ
Friends
The Ballad Of The 17 Year Old
Jazz Odyssey
"Picking Up For You" is out now. Metronomy's
The English Riviera 10th Anniversary Edition
will be released via Because Music on 30 April, and is
available to pre-order now
.
Get the Best Fit take on the week in music direct to your inbox every Friday