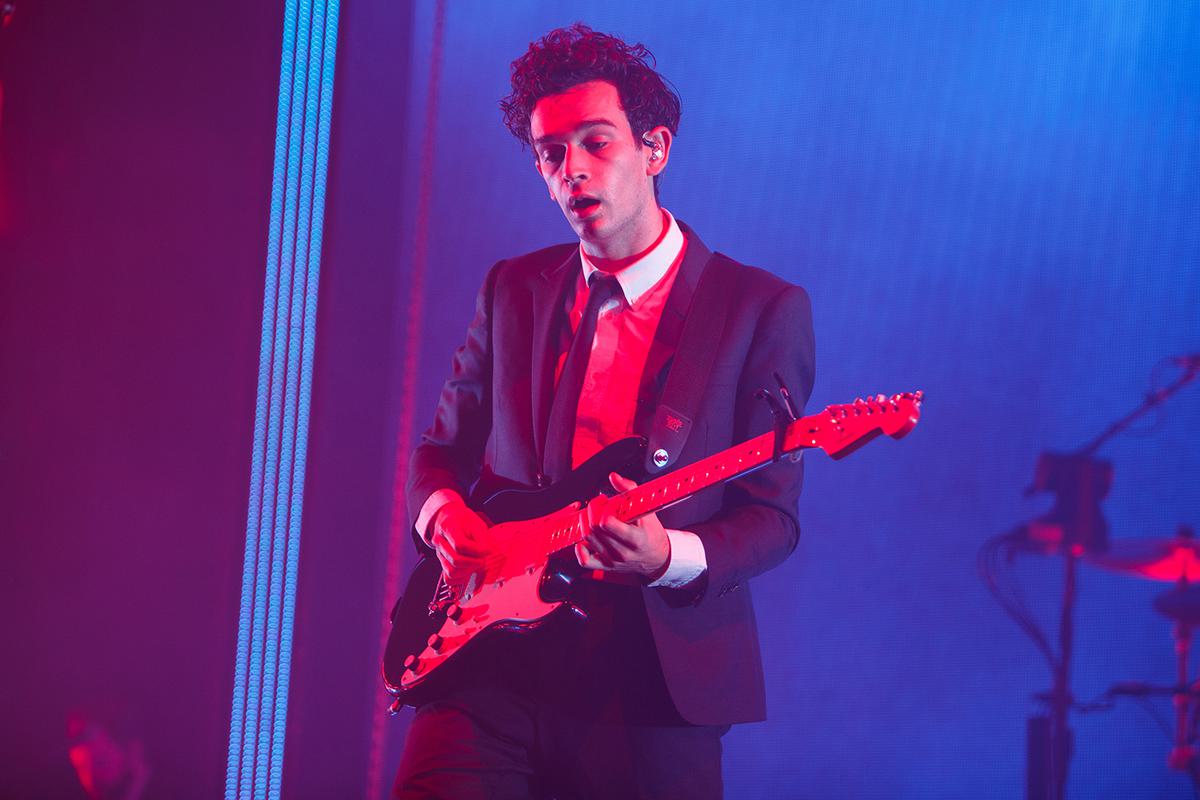 Matty Healy has offered to produce an acoustic album for Taylor Swift
The 1975's Matty Healy has revealed he would like to produce an acoustic country record for Taylor Swift.
Healy appeared on the 100th episode of Neil Griffiths' The Green Room podcast yesterday (23 September), and spoke about his ideal Taylor Swift album.
The 1975 vocalist told Griffiths, "Taylor Swift doing an acoustic record? I can't think of a record that would sell more than that. Like, Taylor Swift's intimate return to country. Of course, you'd wanna produce that! She's [probably] gonna sit on that idea, but Taylor, if you ever want someone to help you set up the mics for your acoustic record, just so you know, I'm there."
Last night, Healy emphasised his point on Twitter, "Taylor Swift. With an acoustic guitar. Doing her Nebraska. Doing her Blue. Kill me."
Taylor Swift. With an acoustic guitar. Doing her 'Nebraska'. Doing her 'Blue'. Kill me

— (@Truman_Black) September 24, 2019
Last month The 1975 shared "People", their first official single from their forthcoming album Notes On A Conditional Form.