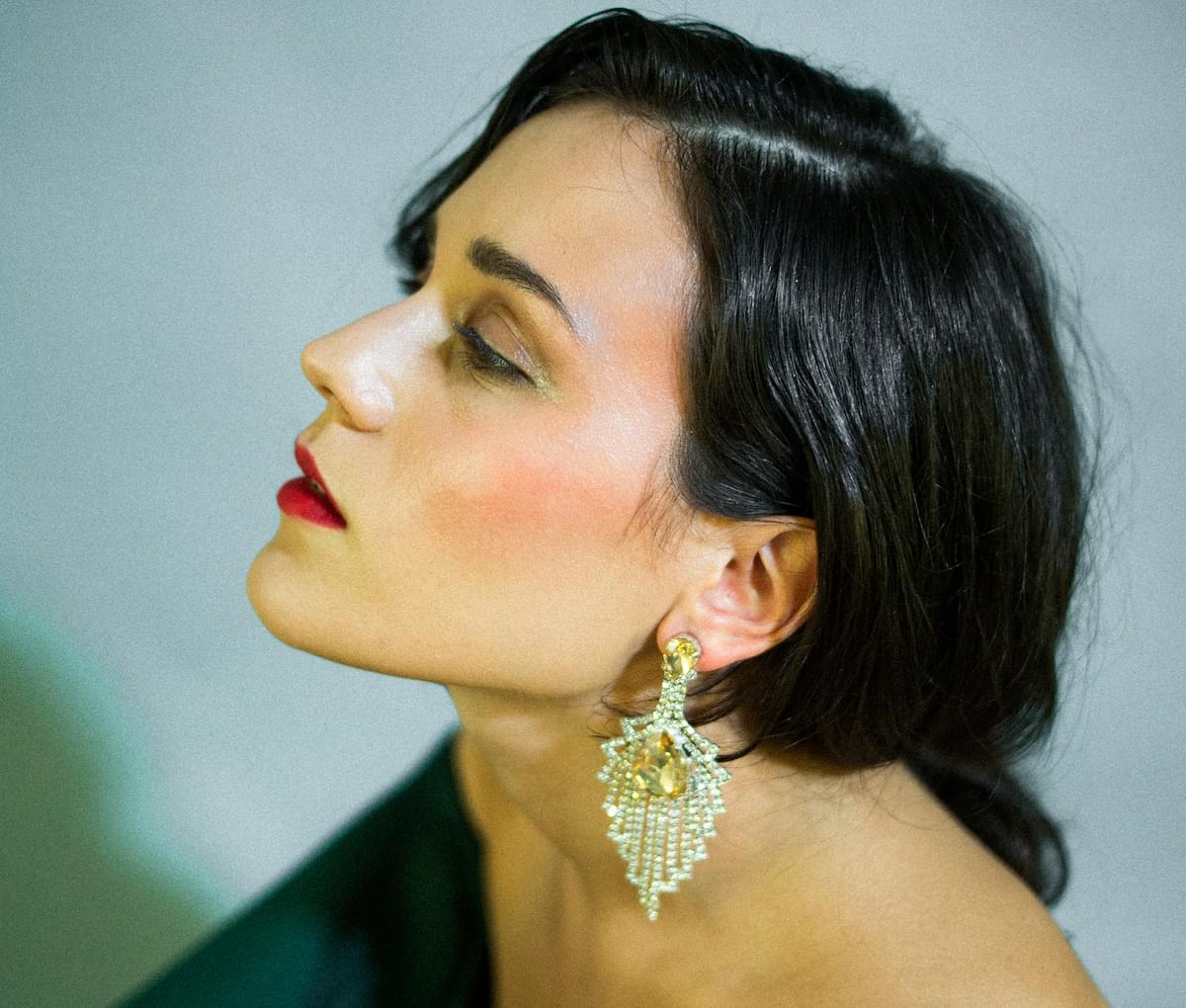 Malena Zavala shares acoustic version of "En La Noche" for Movimientos' 15th anniversary compilation
Malena Zavala has contributed an acoustic version of "En La Noche" to Santuario / Sanctuary, which celebrates 15 years of Movimientos while raising funds for the UK Latin American community impacted by COVID-19.
Zavala's acoustic version of "En La Noche" arrives today as the latest preview of the Santuario / Sanctuary compilation album before the pre-release on Bandcamp tomorrow (5 February).
The original version of Zavala's "En La Noche" track appeared on her 2020 album La Yarará. Zavala tells Best Fit of the acoustic version, "I was very touched to be asked to be included in this compilation. As I feel like I haven't seen much focus on the Latinx population in the UK I thought it was a great idea to put energy towards helping in some way at this time. Sending pure love and uplifting Cumbia rhythms, this is a stripped down version of a song that represents change and will power."
Although Santuario / Sanctuary is a celebration of Movimientos' 15-year anniversary, the compilation - which features artwork from Janiru - will see 100% of profits from the project go to supporting Latin migrant communities in the UK impacted by COVID-19. Movimientos will donate funds to LAWA (Latin American Women's Aid), LAWRS (Latin American Women's Right's Service) and Apoyo Communitario Sur de Londres Covid-19 to support workers and vulnerable women.
Zavala's contribution is one of 10 exclusive tracks specially commissioned for this project. As well as featuring Zavala, the 19-track compilation includes contributions from WARA, Lokandes, Soundspecies with Venezuelan vocalist Luzmira Zerpa, Colombian-British producers CXLI, Manchester's Mama Racho and more.
Discussing the compilation in more detail, Cal Jader, co-founder of Movimientos and curator / compiler of this compilation, tells Best Fit, "So the idea behind the compilation was initially to raise some money for the Latin American migrant communities in the UK impacted by COVID-19 many of whom exist within precarious situations whether that be financially or through their legal status. Also when we realised that domestic violence was on the increase as lockdown ensued we wanted to try to support amazing organisations like LAWA and LAWRS who provide a vital service for Latin American women. When we started contacting artists we quickly realised many were keen to make or contribute new tracks and that the compilation could become something of a snapshot of the current scene of Latinx artists in the UK (as well as their musical allies). So the tracklist just kept growing and we ended up with 19 killer tunes, 10 of which were exclusive to the compilation or previously unreleased. And since we were unable to host a proper event this also became a good opportunity to celebrate Movimientos' 15 year anniversary."
Jader adds, "We've always tried to provide a bridge between the UK and Latin America and have always felt it important to represent artists that are pushing the Latin American sound forward including the second generation artists who are just creating their own sound rather than 'doing Latin' music per se. Malena Zavala is definitely one of those, the way she weaves her Latin influence into her music is really refreshing and it's great to see artists like her getting recognition. We were also keen to spotlight the live acts that we work with at our regular events across London bands like WARA (who contribute their brand new track and an incredible video), Esteban Card and Malphino whilst also representing the new electronic mutations being created here from producers like CXLI and Panther Panther. Equally it was important to include British artists like Soundspecies, The Fontanas and Holly Holden who all have a strong connection with Latin America."
Santuario / Sanctuary will be available as a pre-release on Bandcamp from tomorrow (5 February) to coincide with Bandcamp Fridays.
Movimientos' 15-year anniversary compilation Santuario / Sanctuary will get a full release on 5 March.
Get the Best Fit take on the week in music direct to your inbox every Friday