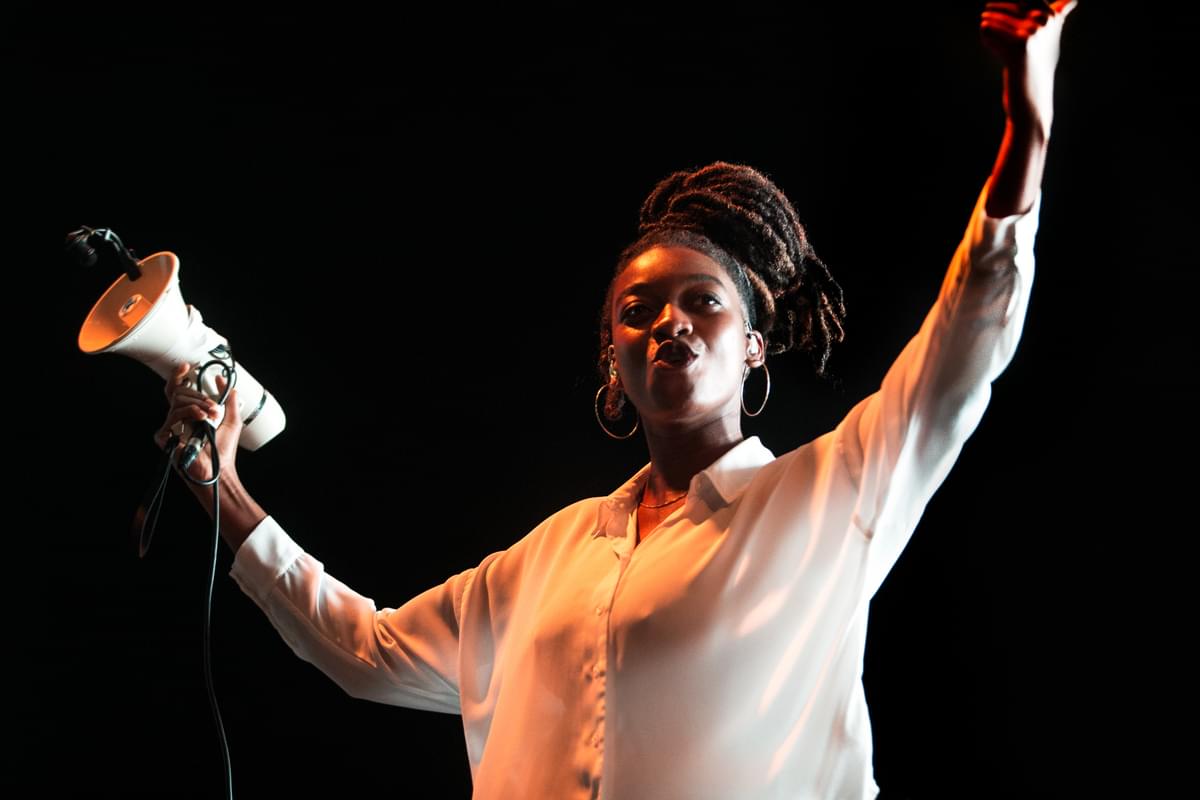 Little Simz plays an emotional and explosive homecoming show at Hackney's EartH
2019 has been quite the year for London-based artist Little Simz. The 25-year-old released her breakthrough third record Grey Area to near-universal acclaim, acted alongside Kano and Ashley Walters in the third season of Top Boy and was shortlisted for the Mercury Music Prize.
Born-and-bred in Islington, Simz has grown up in the cultural melting pot of North London, drawing from influences as far flung as Lauren Hill and 2pac to Basquiat and Cobain. Tonight, she triumphantly returned to her home city to celebrate what has been her definitive breakout year.
Bursting on stage at EartH Hackney brandishing a megaphone, Simz revealed the confidence and personality that made her third LP such a critical success."This is the show," she shouted between tracks. "This was the one I was most nervous about. I got my family in here, I've got my friends in here. This is my home town, and the love you guys have shown me is unmatched."
She beamed at the sold-out crowd several times, but none moreso than after playing "101FM," which threw the crowd into a flurry of waving arms. Simz was visibly humbled by the hundreds of fans here to support her, finally reaching the acclaim and recognition she's been reaching for.
During an emotional interlude between tracks "One in Rotation" and "Bad to the Bone," she called out past critics telling her she rode off the coattails of other artists to get where she is today. "No," she said, "I worked hard and I got here...I kept writing, I kept networking, kept recording, kept annoying the f*ck out of Mary" - (Mary was her neighbour when she was a child, who never complained about her playing loud music at all hours of the day).
Finishing with the killer "Offence" from Grey Area, Simz returned to the stage for the encore on the drum kit, surprising the crowd as she played and rapped simultaneously. The beat dropped out as she delivered the lines, "I'm Jay Z on a bad day, Shakespeare on my worst days."
Jay Z never put on a show this good. Or Shakespeare, for that matter. Probably.
Get the Best Fit take on the week in music direct to your inbox every Friday