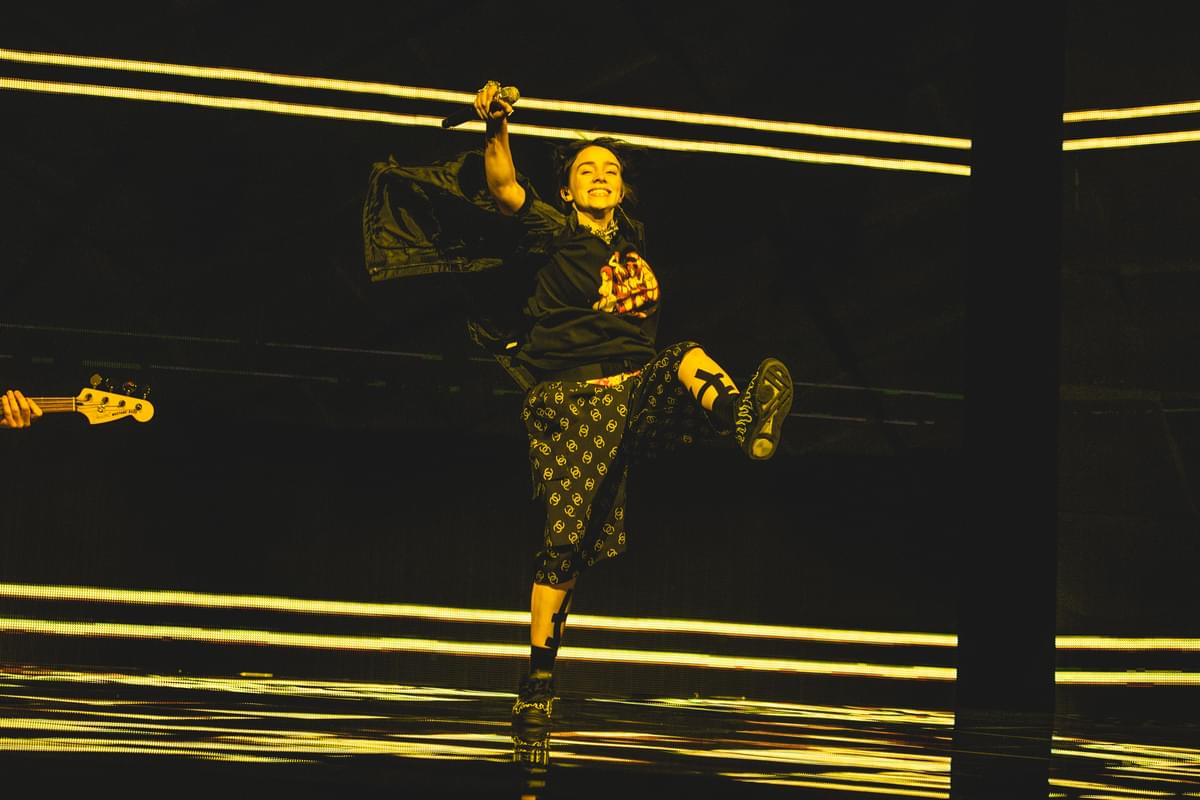 Billie Eilish among celebrities excluded from Trump COVID-19 campaign after critical comments
Billie Eilish, Jennifer Lopez and more have been excluded from Trump's COVID-19 campaign after condemning the president.
Update (30 October): The original story from The Washington Post has since been amended after it was revealed that the 'leaked' Trump administration document didn't state that Billie Eilish is "destroying our country and everything we care about." It was actually a comment that Eilish made towards Trump at the Democratic National Convention.
The news comes from The Washington Post's article that details the Trump administration's various politically motivated changes to a $250million advertising campaign that was aiming to "defeat despair and inspire hope" during the COVID-19 pandemic.
As The Washington Post reports, the campaign was expected to include some celebrities, but Trump's Assistant Secretary for Public Affairs - Michael Caputo - pitched that the adverts should be pushing for a "Helping The President Help The Country" theme.
Trump, along with his appointees and consultants, reportedly dropped the celebrities that have been critical of his presidency, and have particularly singled out Billie Eilish. The document reportedly states that Eilish was shut out because she's "not a Trump supporter", and is apparently "destroying our country and everything we care about".
Apparently the Trump administration also refused to work with the likes of Jennifer Lopez, Christina Aguilera, Adam Levine and Justin Timberlake, claiming that they're all liberals who support Obama or LGBTQ+ rights.
The Washington Post did share a list of celebrities who were approved, which includes Billy Ray Cyrus, Miranda Lambert, Garth Brooks, Enrique Iglesias(?!), actor Dennis Quaid and more.
Get the Best Fit take on the week in music direct to your inbox every Friday