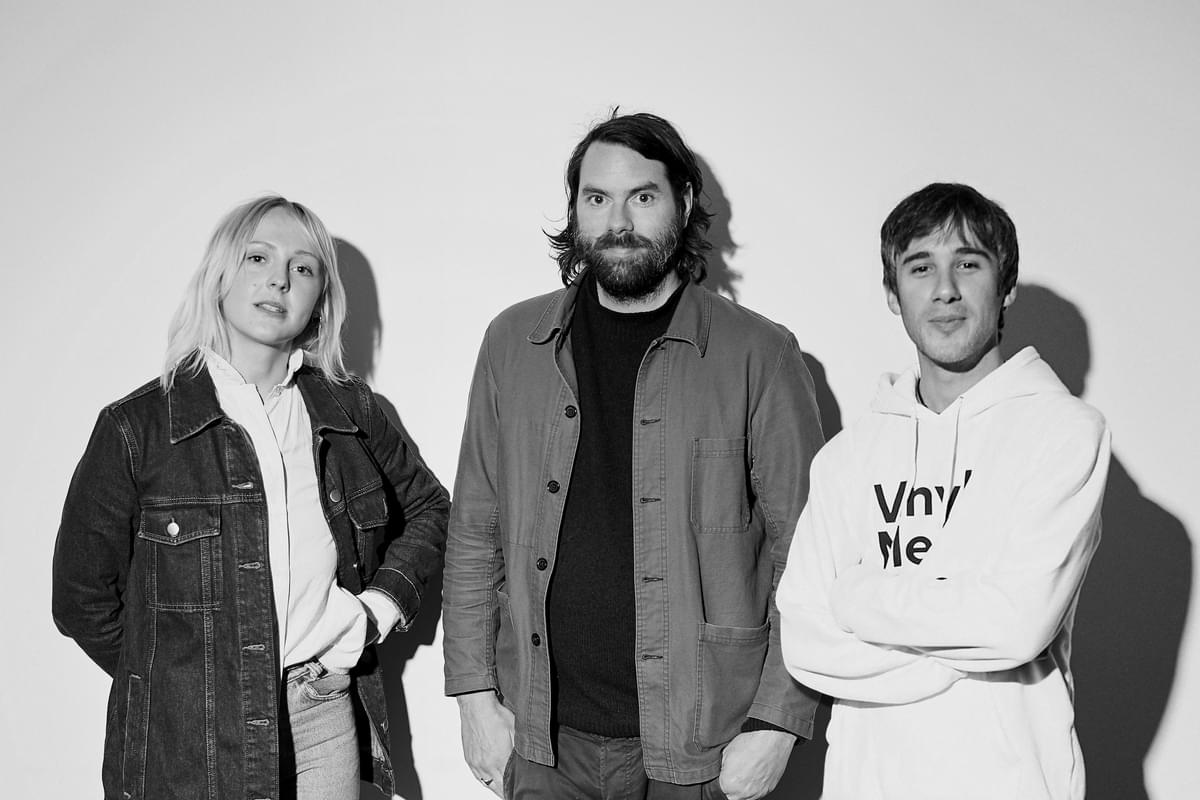 Laura Marling and Mike Lindsay tell all about their exciting new LUMP project
Marling and Lindsay, as well as launching the new endeavour and speaking to Wilkinson at length, have also shared "Curse Of The Contemporary" - the first single from upcoming debut album LUMP.
The new single is released physically as a special Record Store Day release, but it's out now digitally and today comes with a great new vid directed by motion graphics designer Esteban Diacono.
"I guess a sort of chance meeting at a bowling alley was where it all came from," Lindsay tells Wilkinson of their humble beginnings.
"That sounds cool until you realise it was at the Millennium Dome, or whatever it's called now," adds Marling. "We weren't sure what it was going to be when we started to work together... Mike had all the music ready, he'd done it all and so he had his tone set and he just wanted some singing and I can provide that for you."
"We didn't talk about the content of the lyrics at all, and I had just been reading a book about surrealism and I'm interested in dreams anyway and I pay a lot of attention to dreams, hopefully not in too boring a way. So, it's all stream of consciousness, sort of dream imagery…There's a bit where I sing about dots on wrists, which is a technique for lucid dreaming where you paint dots on your wrists and if you go to sleep and you look at your hand and you don't have dots on your wrists then you know you're dreaming and you can manipulate your dreams."
As well as dreams, LUMP take inspiration from the likes of Kate Bush ("Kate Bush obviously was the original weird singer and that's been important," says Marling) and experiences of living in Iceland and Los Angeles.
"I was in Iceland for four years and it's full of magic and pre-historic wondrousness," explains Lindsay, "and I made a record with a lot of different Icelandic artists and came back with a different way of collaboration which is partly how I had enough confidence to come and ask you [Laura] to do this in the first place."
"I wonder if I hadn't lived in LA, and done all sorts of collaborative projects and encountered different ways of living, whether I would have said yes to this," continues Marling of her time in LA.
Although very much a project from Marling and Lindsay, the figurehead is a furry being (named LUMP) who you meet in the "Curse The Contemporary" video. "We've decided that that character has to tell us whether or not we're going to make any more music," Lindsay explains. "We don't know if it's a man! Did you ever see Bagpuss? Think Bagpuss but mixed with a yeti. "
LUMP
is out 1 June via Dead Oceans. Marling and Lindsay will play a run of UK dates this summer, including two at London's Oslo and one at the Cardiff Festival Of Voice in June.
Find out more.
Get the Best Fit take on the week in music direct to your inbox every Friday