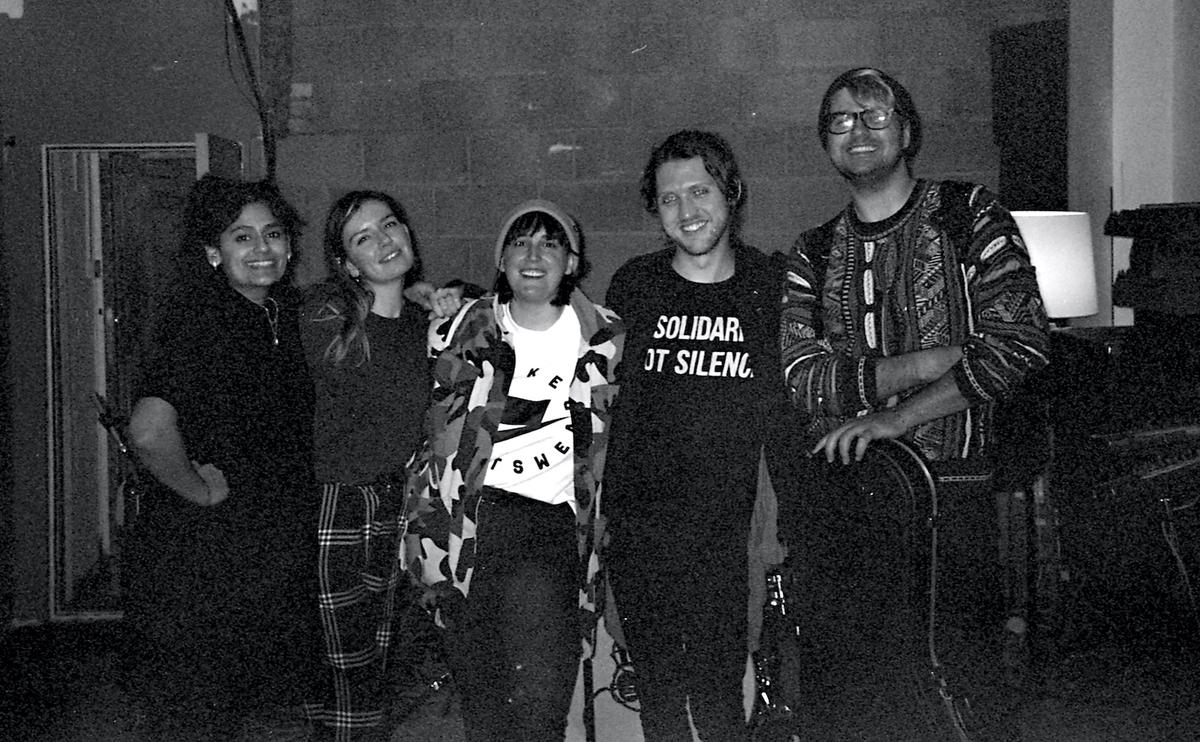 Kathleen Hanna features on powerful new Solidarity Not Silence single "This Is Sisterhood"
Solidarity Not Silence, a group of women being sued by their alleged abuser, have released their powerful new fundraising single "This Is Sisterhood", which features part of a speech made by Bikini Kill's Kathleen Hanna in support of the group.
The group, according to their crowdfunding page to raise money for their legal fees, is made up of women "fighting a claim of defamation made against us by a well-known musician", including an ex-girlfriend, a former partner, and "feminist musicians who spoke out in support of these women".
As a group, Solidarity Not Silence were able to fund their own legal fees until 2017, but have been fundraising since in order to help with payments. Today, the group, which features members of The Tuts and Petrol Girls, have released new track "This Is Sisterhood" under the name Solidarity Not Silence.
The new song, which raises awareness for the situation through its powerful lyrics, also opens with a clip of a speech made by Bikini Kill's Kathleen Hanna at a live show, where she speaks in support of the women. The track also features gang vocals and instrumental contributions from Choir Noir, Personal Best and Colour Me Wednesday musicians.
Solidarity Not Silence say, "At the end of the day, we're musicians not lawyers. We can't fight this case without the help of our lawyers, but what we can do, is use our skills and resources as musicians to tell our story, and build the momentum that we need to expand our fundraising campaign and keep covering our legal costs."
All money raised from digital sales of the track and merch line will go straight to Bindmans Solicitors.
Solidarity Not Silence's "This Is Sisterhood" song is
out now
on Alcopop! Records.