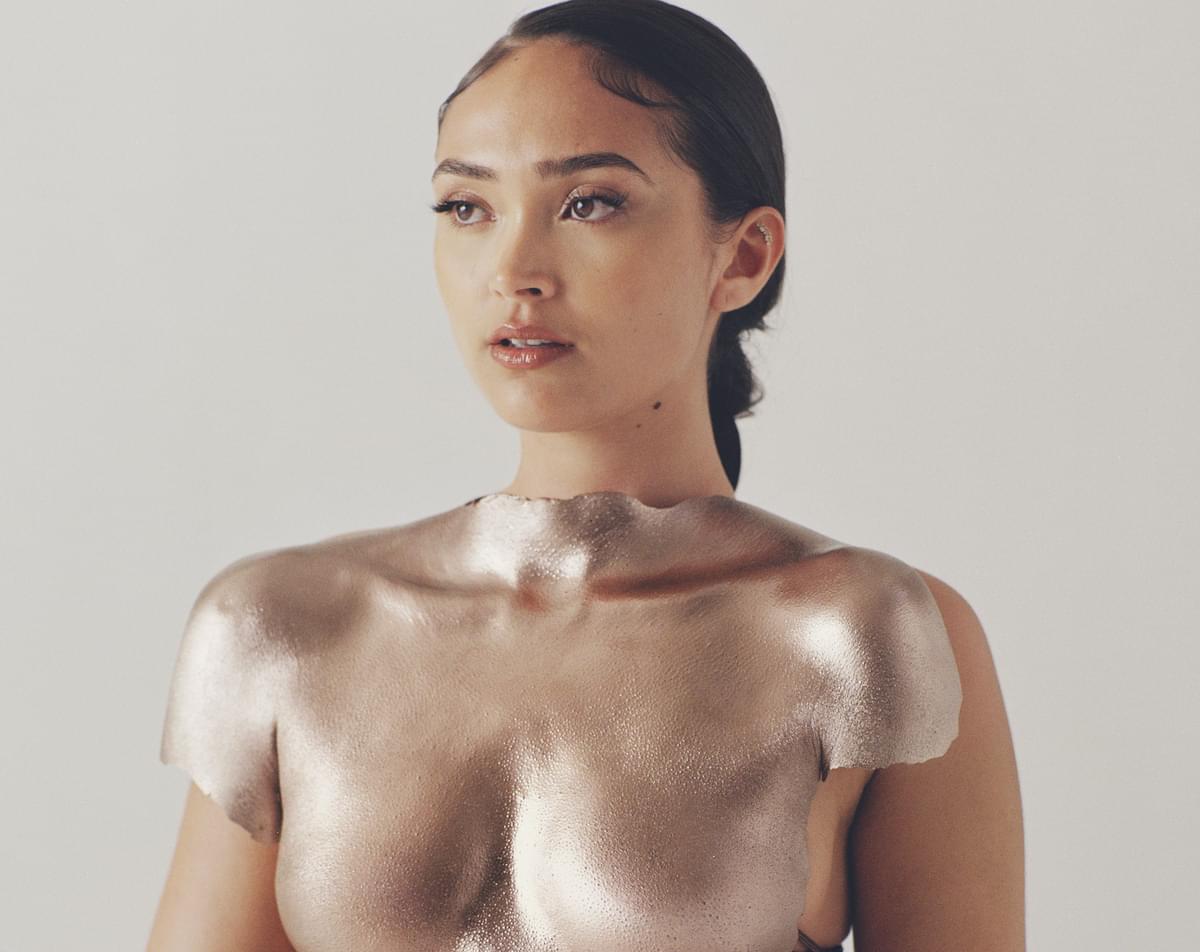 Joy Crookes announces debut album with title-track "Skin"
Joy Crookes is back with news of her highly-anticipated debut album Skin, and has shared the title-track to accompany the announcement.
Back in June Joy Crookes delivered the first taster of her debut album with "Feet Don't Fail Me Now", and today (6 August) she's unveiled the album title-track "Skin".
She says of the song that was co-written with Danny Casio and Matt Maltese, "Out of all the songs I have ever written I think "Skin" is the most important to me. It is simple musically and lyrically, the lyrics are literal and self explanatory: 'The skin that you're given, was made to be lived in. You've got a life, you've got a life, worth living'."
Crookes adds, "It exists for anyone who needs reassurance and hope. Mental health is something everyone has to deal with to varying degrees, and in particular the last 18 months have taken their toll. I wrote this song for a loved one last year who was at a stage where he thought his life was no longer worth living. I hope the song offers something to everyone battling with their demons and the people around them who are supporting them."
Speaking about her debut album, Crookes says, "Skin is my debut album and the proudest work I have made to date. It is an auto biographical body of work covering subjects from casual sex to generational trauma, abuse of power and mental health."

"I was fortunate enough to make this first album with the exceptionally talented producer Blue May," she continues. "I sat across the whole production process and I'm proud to say I've been credited with Blue as a co executive producer. The majority of the album was made at the incredible Konk Studios; we also had the pleasure of recording an 18 piece string section at Abbey Road Studios in the famous Studio 2, and we recorded pick up vocals all over the place, from a random hotel room in East London, through to a home studio in Clapton. London is in the DNA of this album."

Crookes adds, "The word skin massively resonates with me as biologically it is one of the strongest parts of our bodies, however socially and externally it is often used against us. This juxtaposition is grappled with throughout the album; lyrically my album is effectively a collection of stories. The record consists of songs I wrote at the mere age of 15 up until 21. This is an album about my identity."
Tracklist:
I Don't Mind
19th Floor
Poison
Trouble
When You Were Mine
To Lose Someone
Unlearn You
Kingdom
Feet Don't Fail Me Now
Wild Jasmine
Skin
Power
Theek Ache
"Skin" is out now. Joy Crookes' debut album of the same name is due for release 15 October via Insanity Records, and is
available to pre-order now
.
Get the Best Fit take on the week in music direct to your inbox every Friday