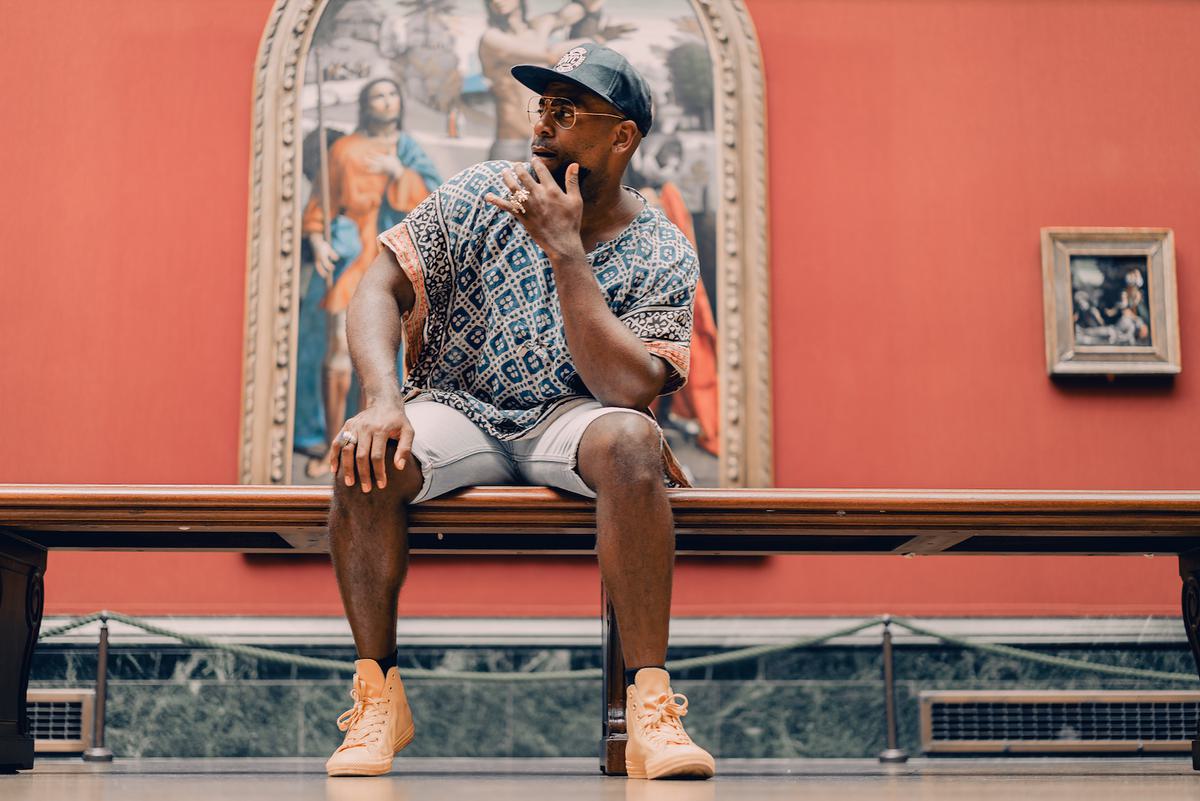 Jodie Abacus shares new track "Skin" and reveals more details on forthcoming album
There's no better way to get your Friday feeling than from the ferociously funky "Skin" by Jodie Abacus.
South London's soul and funk guru Jodie Abacus is back with a vibrant and unbelievably infectious new track "Skin".
Having been praised multiple times by Elton John on his Beats1 radio show, Abacus is even impressing the legends who lived through funk's biggest era.
The fusion of soul, funk and pop is seamless, making him an artist that has potential to storm the charts.
Speaking about the track, Abacus explains, "I hardly write straight-up love songs, but when someone unexpectedly comes into your life at that sweet spot in time, you've gotta write a song about it...It's my duty. For the song I teamed up with the artist/producer Hight, who has recently been working with Tom Walker, Lily Allen and Yxng Bane, to make this sugar-sonic coated surfboard of a song."
"Skin" comes with details of Abacus' forthcoming album Take This And Grow Flowers, which he states is based on, "the worst, mental, fuck-with-my-head year", focusing on his turbulent year with a bad breakup, and a near-death experience with pneumonia.
Despite the negativity thrown at him, Abacus still thinks positively of his forthcoming album. He explains, "I'm really proud of this album as a body of work. I had so many songs to choose from, and it was incredibly difficult getting it down to this final 14, but i chose this selection because they work together as a delicious 3-course meal. A starter, main and dessert. I look at music the same way i do food as it is presented to you on the table at a restaurant. The whole experience from when you enter, the excitement and the anticipation of the hunger. These are all of the same feelings I feel when I go into the creative process because I want you to be delighted and surprised on the other side of hearing what I've come to present to you. If this was a mixing pot in the kitchen, there would be contrasts of influences and eras naturally merged into sounds from song to song, where The Beatles, Prince, Paul McCartney, Michael Jackson, Elton John and N.E.R.D are the hints of herbs and spices. But joking aside, a lot of work has gone into this, I hope the fans enjoy it. As I have always said, life can throw you some wild hands so sometimes you just gotta take shit and grow flowers…or if its before the 9pm watershed, take this and grow flowers."
Jodie Abacus' "Skin" is available now. His debut album, Take This And Grow Flowers, arrives on 19 October.