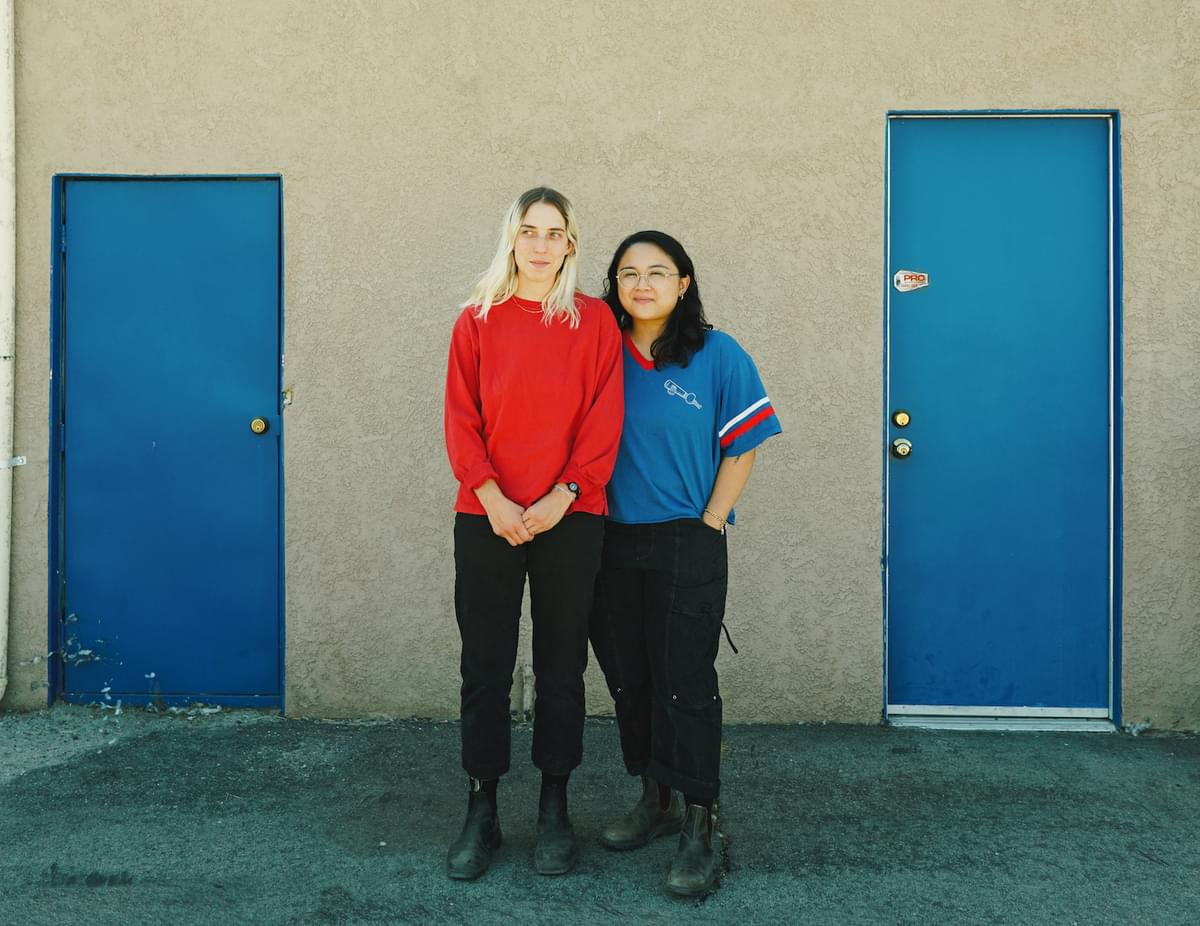 Jay Som and Chastity Belt's Annie Truscott form new band Routine, announce debut EP with "Cady Road"
Annie Truscott of Chastity Belt and Melina Duterte of Jay Som have launched their new band Routine with debut track "Cady Road", which will feature on their first EP And Other Things.
"Cady Road" is a first taster of the duo's debut EP, and sees Truscott take the lead on vocals, with Duterte joining in with harmonies on the country-tinged track.
And Other Things was written and recorded by the couple in Joshua Tree over a month during the coronavirus lockdown. Truscott, who usually plays bass in Chastity Belt, wrote a lot of the material and takes the lead with singing across the EP. Duterte, who fronts Jay Som, explains that she saw it as an opportunity to "take the backseat" as accompanist, producer, and engineer.
Duterte says, "In Annie's songs I hear a yearning for something just out of reach, something unachievable. She's such a great singer, so it felt good to just layer instruments to make her vision for it feel fully fleshed out."
Truscott adds of the EP, "I think of And Other Things as a series of vignettes. We aren't telling one story here, we're telling a series of short stories that people can hopefully relate to."
Tracklist:
Cady Road
Numb Enough
Song 5
And Other Things
Calm and Collected
"Cady Road" is out now. Routine's
And Other Things
debut EP will land 20 November via Friends Of / Dead Oceans, and is
available to pre-order now
.
Get the Best Fit take on the week in music direct to your inbox every Friday