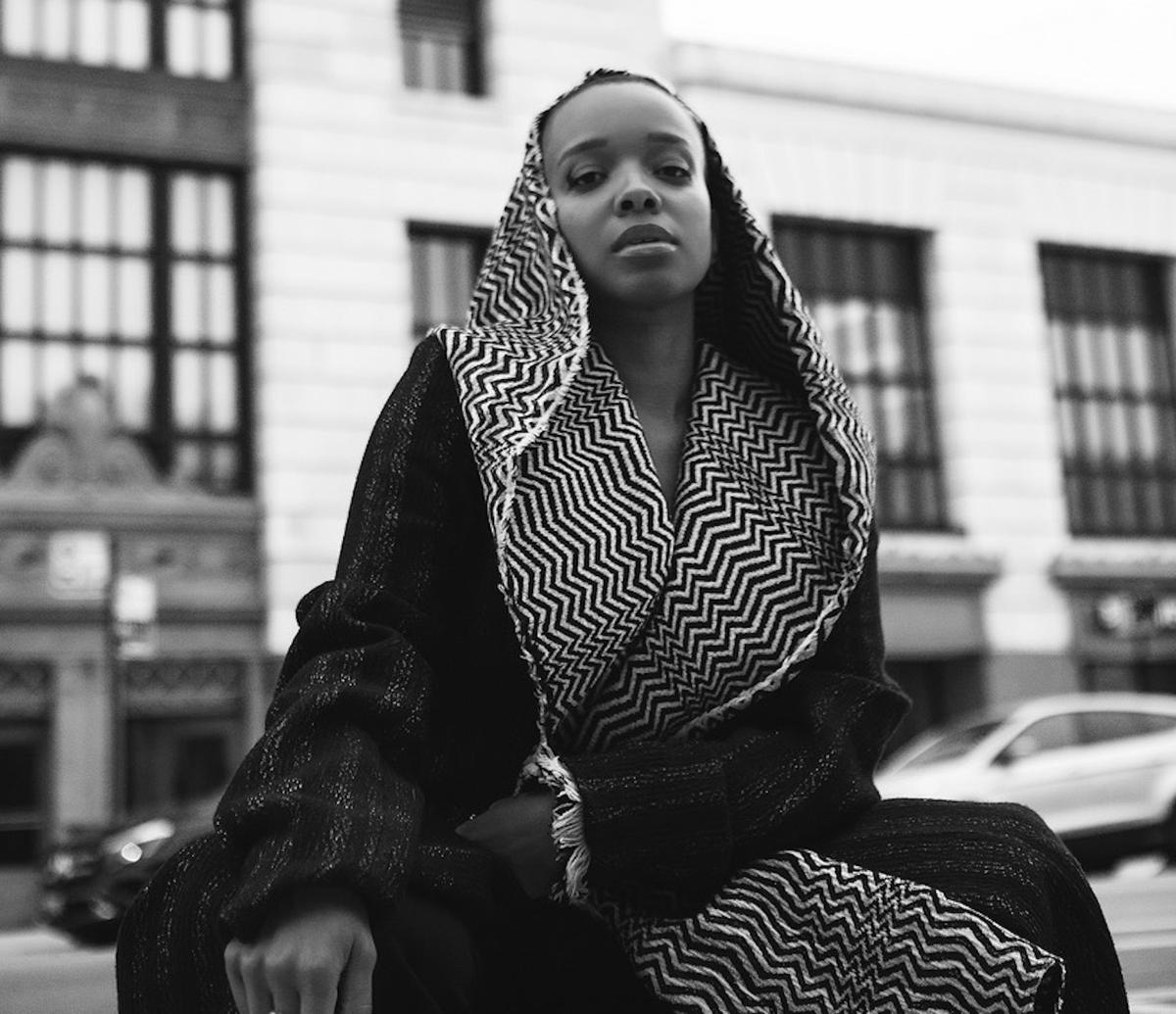 Jamila Woods announces second album with soulful lead single "ZORA"
Multi-talented Chicagoan Jamila Woods returns with news of her sophomore album LEGACY! LEGACY!, announced alongside lead single "ZORA".
Chicago soul singer, poet, teacher, and activist Jamila Woods will follow up her 2017 debut album HEAVN this year with LEGACY! LEGACY!.
To launch her sophomore record, Woods has shared lead single "ZORA". She explains, "My weaponry is my energy... An antidote for the feeling of being judged on first glance. A salve for when people think they know you better than you know yourself. It's about refusing to be essentialized and not allowing your identity to be put in a box. You contain multitudes. You are ever-evolving. A song to get free from stereotypes & assumptions, inspired by the writing of Zora Neale-Hurston."
On the accompanying live performance visuals, director Vincent Martell adds, "In our society, a black body unapologetically taking up space is revolutionary in itself. Jamila goes even further by rocking out to a song named after Zora Neale Hurston in a library filled with hundred of thousands of pieces of black literature. The production is a celebration of black people living in their essence and that undeniable energy transmits on camera."
Tracklist:
BETTY
ZORA
GIOVANNI
SONIA (ft. Nitty Scott)
FRIDA
EARTHA
MILES
MUDDY
BASQUIAT (ft. Saba)
SUN RA (ft. theMIND and Jasminfire
OCTAVIA
BALDWIN (ft. Nico Segal)
BETTY (for Boogie)