As previously reported, James Murphy has been keeping busy following his band's split by developing an actual soundsystem. Now photos of that have emerged online.
The LCD Soundsystem frontman has teamed up with Soulwax and 2manyDJ's to build this whooper of a 50,000-watt speaker stack.
Murphy spent a lot of time in his 20s working as an audio engineer before music called him, so it was only right that he would be the one to build this huge 11-foot beast.
He recently told The Verge: "The system is like a dinosaur, if dinosaurs had survived and evolved along with modern creatures."
He goes on to explain: "The old disco systems were just sound systems, really. Big hi-fis, and similar in design to sound reinforcement systems, live systems, public address systems, and jamaican dub systems. Dub systems were the first to get really specific about large masses of people moving around to pre-recorded music. "
The speaker was premiered at the Manchester International Festival recently, with seven of the beauties donning the stage. Check it out in the photo below (by Ellis Reid).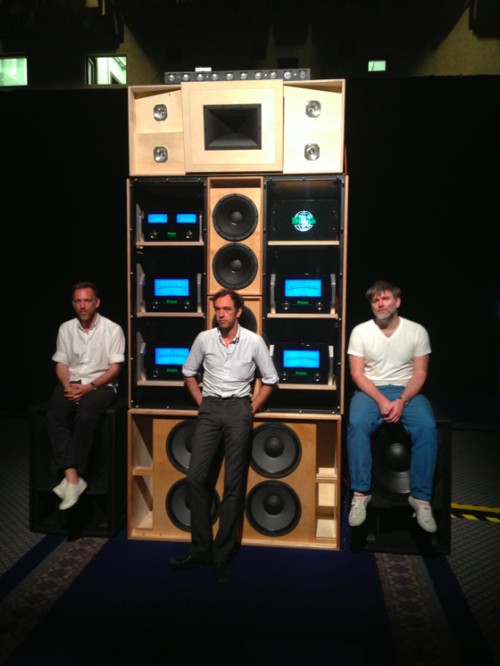 [via The Verge]