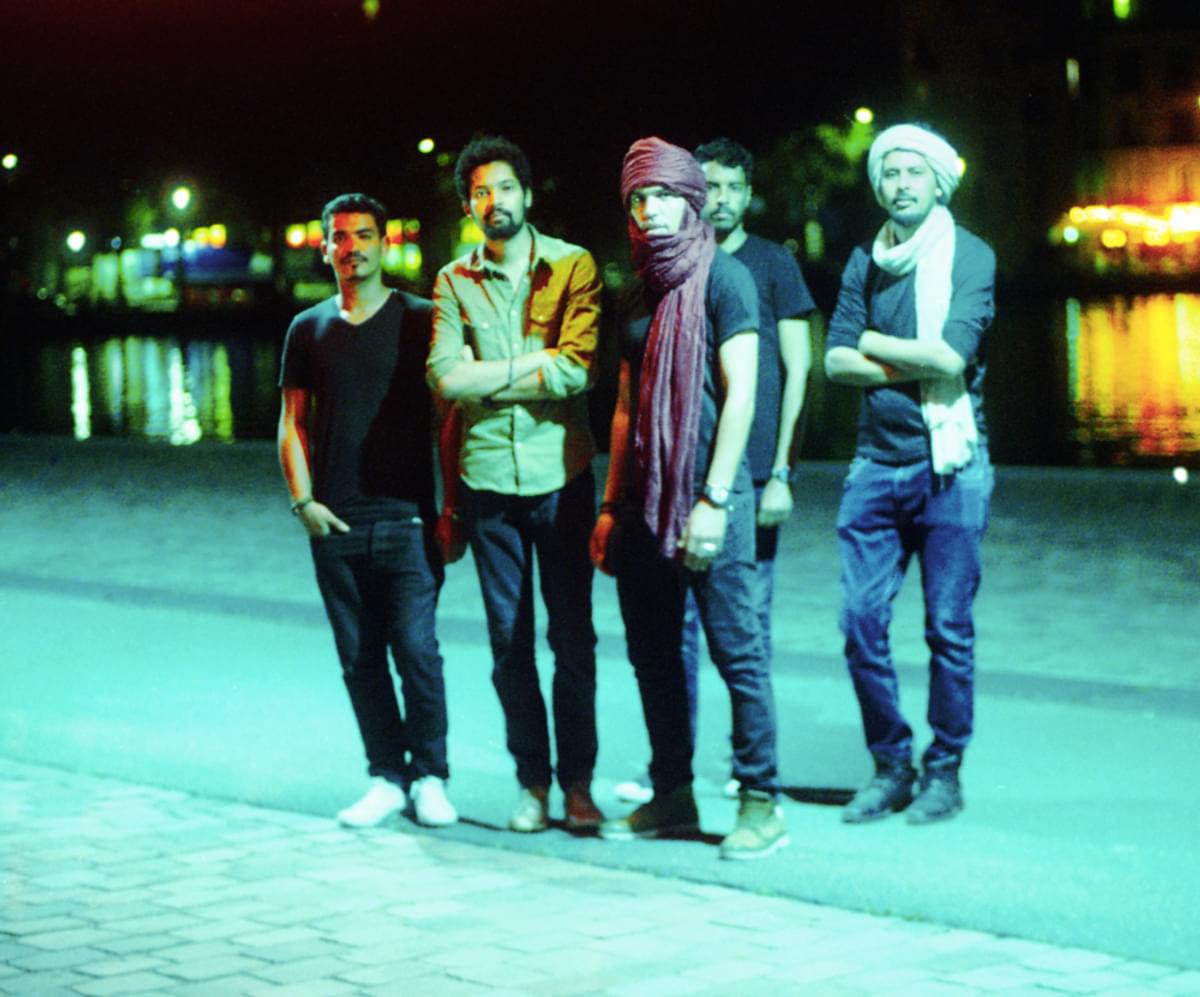 Imarhan detail LP2 Temet, air new single "Azzaman"
Algerian Tuareg group Imarhan have announced second record Temet and shared lead single "Azzaman".
Temet follows last year's self-titled debut record, and was recorded earlier in Paris with Patrick Votan and Tinariwen's Eyadou Ag Leche.
"'Azzaman' is about the passing of time and the handing over of a heritage by each generation It's about the importance of leaving the right legacy. It's also about connecting the cultures, the mixing of the old with the new," explain Imarhan. "The video was shot in Algiers to reflect the meaning behind the song, it's a big cosmopolitan city, an urban environment which culturally offers a lot yet it's still an place in which we can keep on preserving some Tuareg ways of life."
"People should love each other. They need to know each other, we need to know each other, everyone should get to know their neighbour," adds frontman Iyad Moussa Ben Abderahmane, aka Sadam. "We need to have the same approach as our elders. You will stumble across an old man who knows the world and will hand down his knowledge to his children."
Imarhan are set to play a string of European shows in March, with a date at London's Moth Club confirmed. Find out more.
Tracklist:
Azzaman
Tamudre
Ehad Wa Dagh
Alwa
Imuhagh
Tumast
Tarha Nam
Tochal
Zinizjumegh
Ma S-Abok
Temet is released 23 February 2018 via City Slang.
Get the Best Fit take on the week in music direct to your inbox every Friday