Vinyl lovers look away now, as IKEA have announced the discontinuation of their Expedit storage range.
The Swedish company's much-loved shelves are often used to store records, with dimensions perfectly suited to 12-inch vinyl. There's already a Facebook page set up to save the Expedit line with nearly 10,000 likes right now.
Some consolation may be found in IKEA's new Kallax shelf however, which aims to serve the same purpose albeit somewhat smaller in size.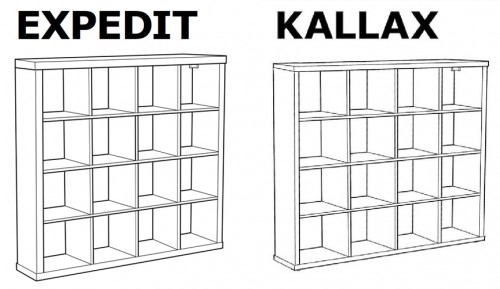 Story via The Vinyl Factory. Photo via audiokarma.