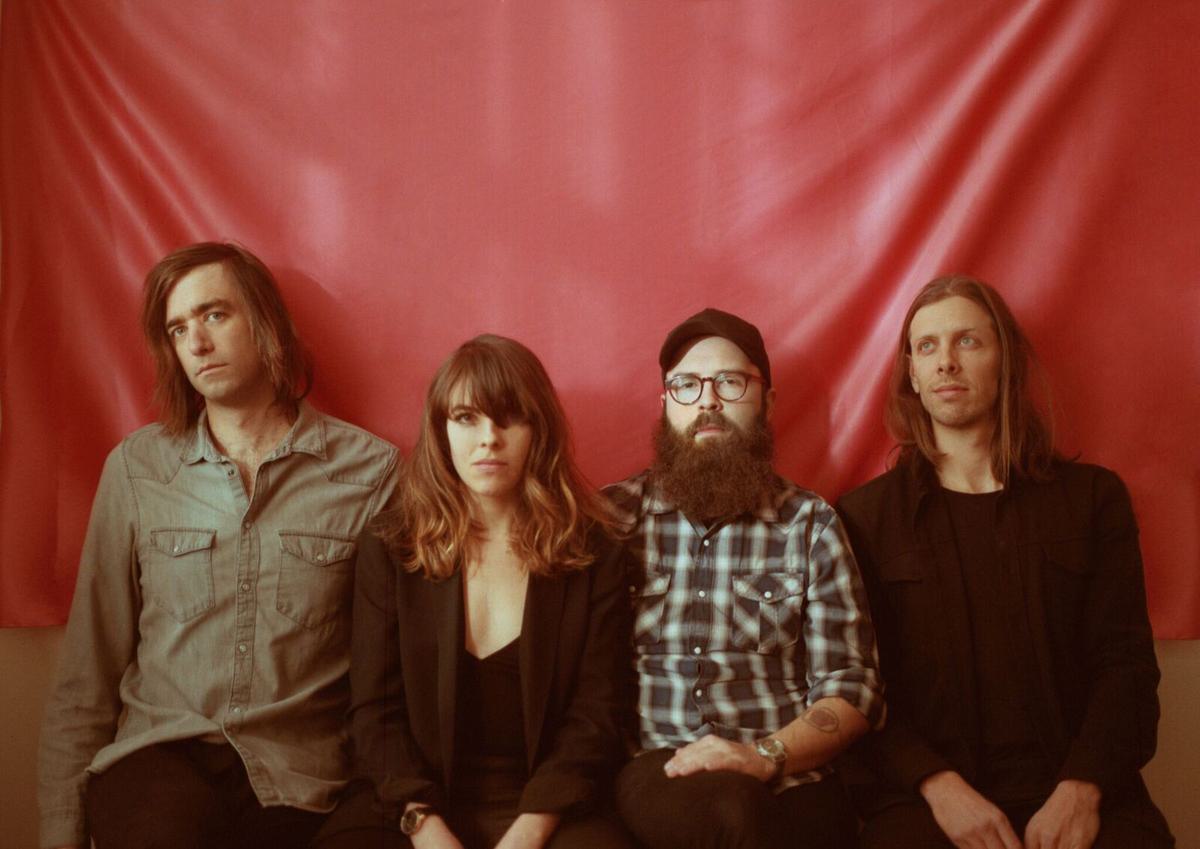 Hop Along are back with the first song from new album Bark Your Head Off, Dog
Hop Along have returned with details of third record Bark Your Head Off, Dog and new single "How Simple" in tow.
The Philly crew are following up 2015's brilliant Painted Shut long-player with a new nine-song collection focusing on the concept of 'power' and the men who wield it. The record was self-produced and recorded at The Headroom in their home city.
"I've been thinking about that a lot. That I just deferred to men throughout my life," says the band's Frances Quinlan of the album. "But by thinking you're powerless, you're really robbing yourself. I'm at a point in my life where I'm saying instead, 'Well, what can I do?'"
"People romanticise the idea of finding themselves, but when they do, at least in my experience, it can be really difficult," Quinlan adds of the new song. "You see how you fail others and how others fail you."
Tracklist:
How Simple
Somewhere A Judge
How You Got Your Limp
Not Abel
The Fox In Motion
One That Suits Me
What The Writer Meant
Look Of Love
Prior Things
Bark Your Head Off, Dog is out 6 April via Saddle Creek.