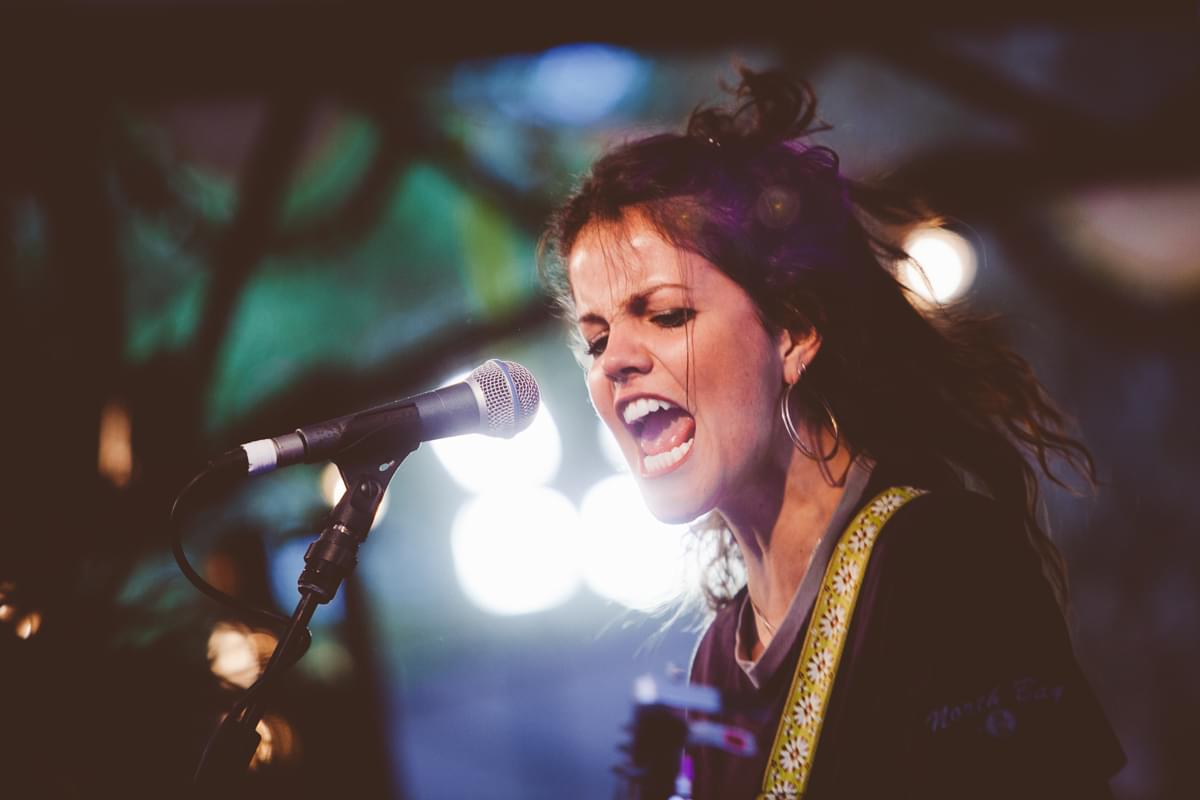 Hinds, Alex G, The Lemon Twigs, and more contribute to new Planned Parenthood compilation
Hinds, Alex G, and The Lemon Twigs are among artists contributing covers to Cover Your Ass, Vol. 1, a new compilation benefitting Planned Parenthood.
Cass McCombs, Speedy Ortiz, Deerhoof, Porches, Cut Worms, TEEN, Luke Temple, Palehound, and more also take part in covering artists from across a range of styles - including David Bowie, Don Henley, Kelly Clarkson, Big Star, Scott Walker, Dido, and Public Enemy.
The collection is out via Lionfish, who say of the project: "The generosity of the bands and everyone who is working to help spread the word about this album has truly been a heartwarming and uplifting experience. There's still a lot of good in this world."
"The goal of this series is simply to make a difference for a cause that we feel very strongly about: women's basic rights to reproductive freedom and affordable health care for those who need it. We need to start covering our own asses now. We need to organize and mobilize. It's time to make a positive impact. Music is one of the most universal means of using one's voice to embody beliefs, and it's time for us all to speak up."
Cover Your Ass, Vol. 1 is the latest in a string of compilations raising money for great organisations in the wake of Donald Trump getting his filthy little hands all over the USA. Björk, Bon Iver, St. Vincent, and more are also working on a Planned Parenthood project, with Secretly Canadian helping out on the mammoth Our First 100 Days comp, and Ólafur Arnalds, Nils Frahm, Eluvium, and more working on an ambient series for good causes.
Tracklist:
Deerhoof – "Fight the Power" (Public Enemy cover)
Hinds – "When It Comes To You" (Dead Ghosts cover)
Cut Worms – "Truly Julie's Blues" (Bob Lind cover)
The Lemon Twigs – "White Flag" (Dido cover)
Daddy Issues – "Boys of Summer" (Don Henley cover)
Speedy Ortiz – "Young Liars" (TV on the Radio cover)
Palehound – "Miss Independent" (Kelly Clarkson cover)
The Quilz – "Girl U Want" (DEVO cover)
Cass McCombs Band – "Yes We Can Can" (Pointer Sisters cover)
Porches – "Morpha Too" (Big Star cover)
(Sandy) Alex G – "Druglord Landlord" (Cold Foamers cover)
TEEN – "Boys Keep Swinging" (David Bowie cover)
Luke Temple – "Duchess" (Scott Walker cover)
Get the Best Fit take on the week in music direct to your inbox every Friday