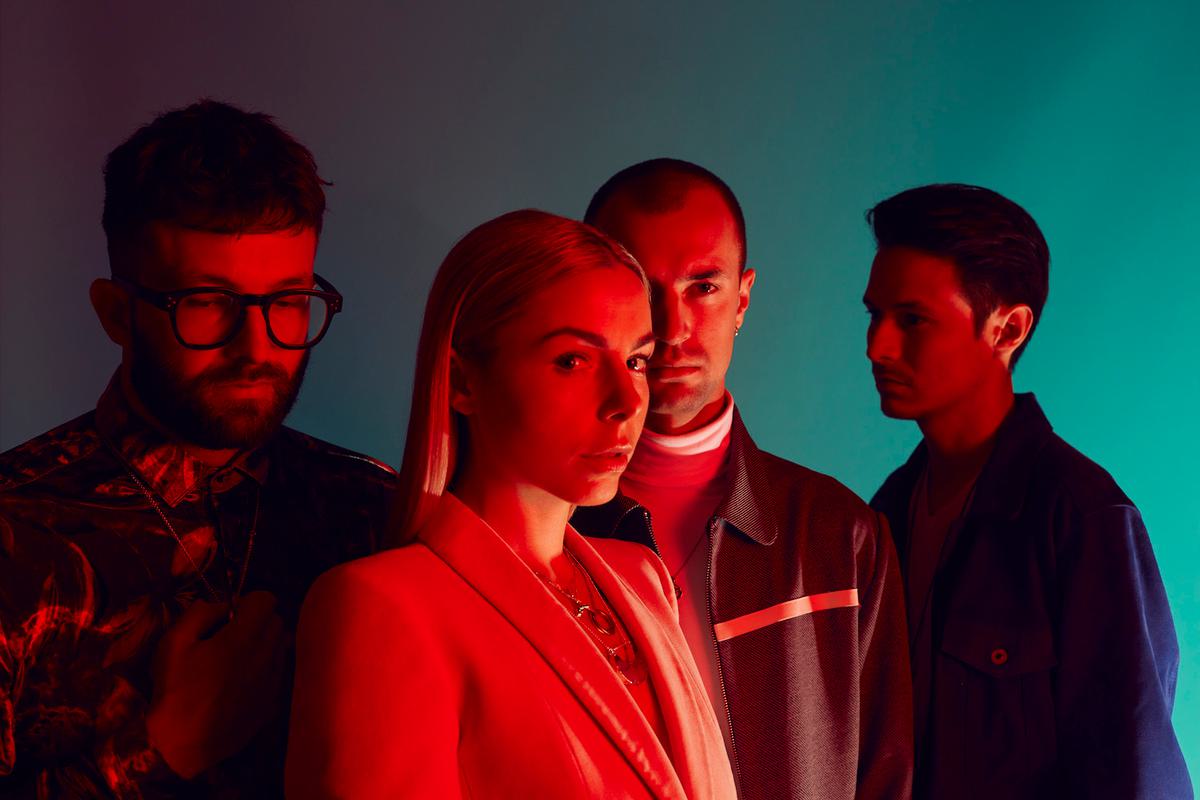 HÆLOS return with new track "Buried in the Sand"
HÆLOS return as a quartet and reveal new single "Buried in the Sand".
In 2016 London-based trio HÆLOS released their debut album Full Circle. Two years later and the trio has expanded to a quartet, and revealed a new track, "Buried in the Sand".
The new single arrives with visuals shot on 16mm in Kiev.
Speaking about the new offering, HÆLOS explain, "When we came back to work on the music that would become our new album we decided to explore different ways of writing to challenge and push ourselves in a new direction. We set about trying to write one song an hour for a week and "Buried in the Sand" came from one of those jams. Dom working a beat and bass line from his modular set up and Daniel, Lotti and Arthur jamming licks and vocals over the top. Our passion for throwing together odd genres meant we all dove deep into our record collections for inspiration which lead us to interesting places like the bluesy undertones in Arthur's vocal. Daniel who toured with us from the beginning was really involved in the writing and has joined us as a full member of HÆLOS. His musicality is all over this track."
They add, "The song title was an accident and came serendipitously from the phonetics of the melody, but the rest of the lyrics were born from a strange dinner party where everyone ended up Snapchatting each other and no one was talking face to face. It perfectly summed up how jarring and unnatural our disappearance into a digital world could be. Lotti's verses sound almost like a poem a computer would write if requested -- a synthetic perfection that holds a certain tension against the emotion of the music."
"Buried in the Sand" is out now. HÆLOS embark on a UK, Europe and US tour for the next few months, including a sold out date at London's Laylow on 8 November, and another show at Electrowerkz on 22 January 2019.
Find their full tour schedule
.