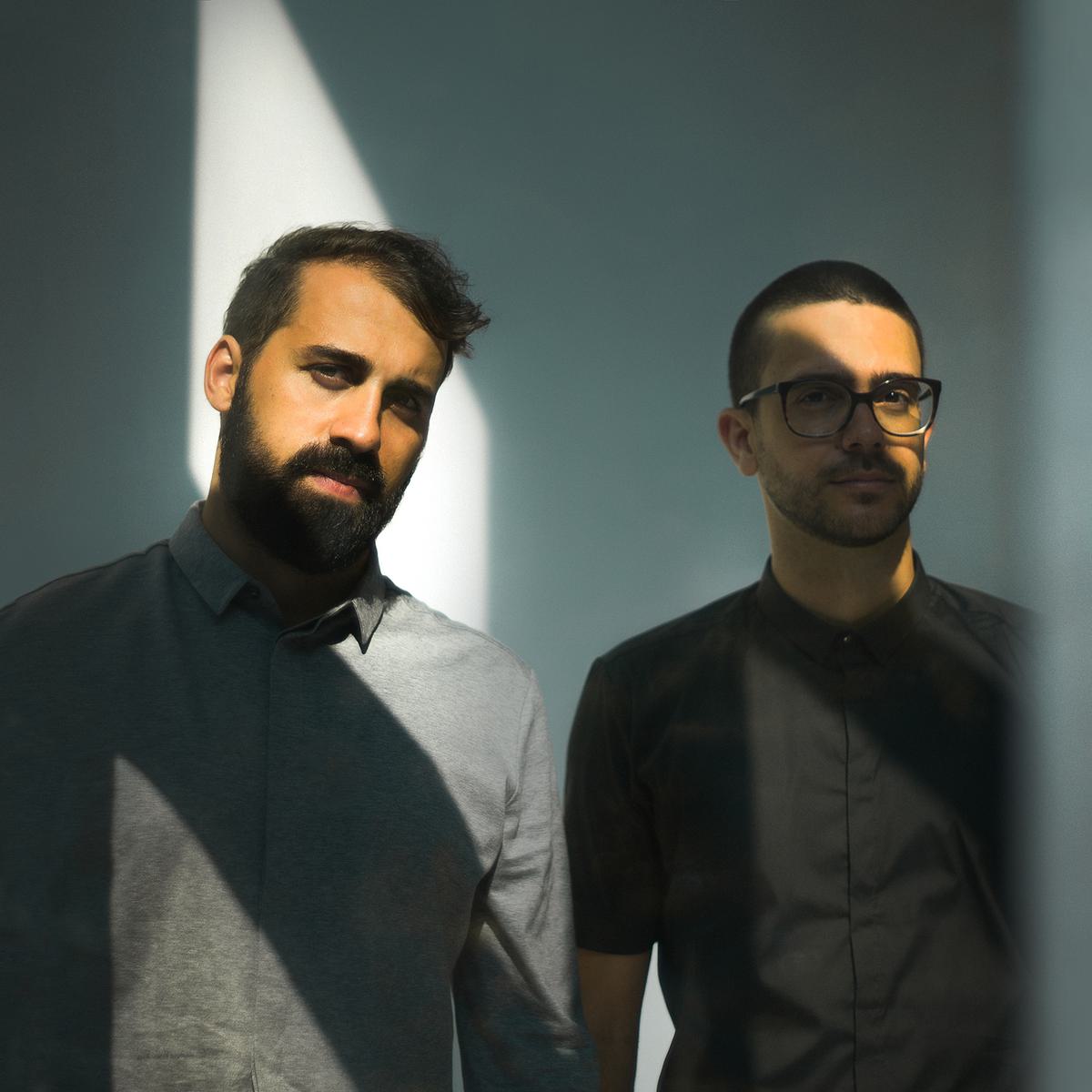 Grandbrothers sign to City Slang for new LP Open, celebrate by sharing "Bloodflow"
Düsseldorf-based twosome Grandbrothers today celebrate signing to City Slang by sharing "Bloodflow", the first single from new LP Open.
Grandbrothers' latest offering is very much in the vein of neo-classical compatriots and contemporaries Hauschka and Nils Frahm - dramatic piano flourishes and grand, sweeping sonic statements marry beneath minimalist-lite motifs. Where Grandbrothers take a leap to leftfield is further down in the mix, right at the bedrock: built on a foundation of thumping rhythms and clubby beats, this could easily find a home inside sweat-soaked warehouses as easily as the majestic symphony halls of continental Europe.
Erol Sarp and Lukas Vogel - the minds behind Grandbrothers - are following up their debut record Dilation.
The accompanying visuals are similarly multi-faceted, serving as an extension of the track and short film by itself.
"When I first heard the track I was really intrigued by how certain parts repeated yet kept evolving in a way that felt amazingly effortless," says director Hugo Jenkins. "This made me reflect on different forms of spirituality and therapy that often involve repetitive tasks. I tried to let this repetition inform the way the film is structured, often returning to a particular idea but revealing a little more each time we see it. The feel of the music is just so emotive I felt an abstract exploration of memory, family and the mother/daughter relationship made sense to me. The environment I chose to explore this in was drawn from a personal experience I had a few years ago."
Grandbrothers have also confirmed a bunch of live shows, including a live date at London's Rich Mix in November. Find out more.
Tracklist:
1202
Bloodflow
From A Distance
Long Forgotten Future
Honey
Alice
White Nights
Circonflexe
Sonic Riots
London Bridges
Open is released 20 October via City Slang.