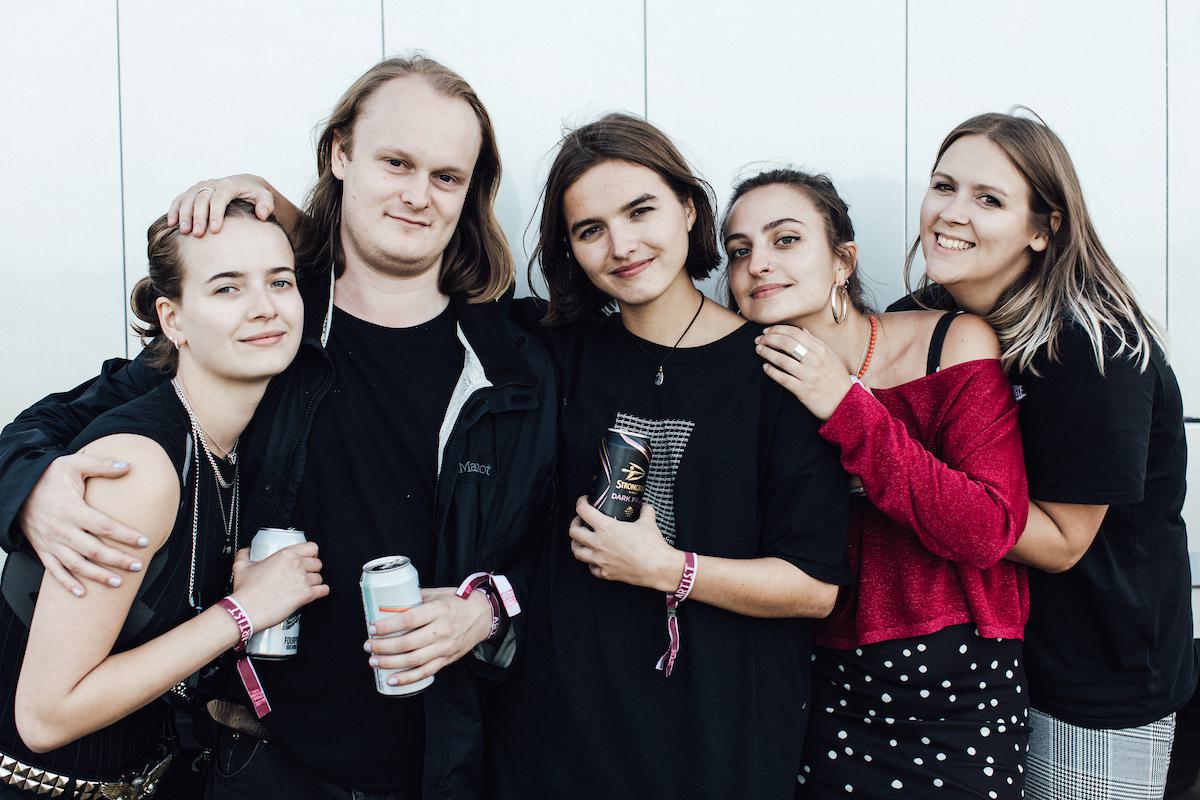 Goat Girl, Shame, black midi, and more to play London's first Wide Awake Festival
London's Wide Awake festival has announced Goat Girl, Shame, black midi, and more for the first edition of the festival in 2020.
Daniel Avery, The Comet Is Coming, Crack Cloud, Drab Majesty, Dream Wife, Girl Band, Lena Willikens, Los Bitchos, The Mauskovic Dance Band, Minimal Violence, Proteus, Sheer Mag, Snapped Ankles, and Surfbort have all been announced today, with more names to be confirmed in the future.
We're very excited to announce the 1st wave of acts for Wide Awake 2020, including black midi, @danielmarkavery, The Comet Is Coming, @DreamWifeMusic, Goat Girl, @shamebanduk, Surfbort and many more!Limited super early bird tickets on sale now: https://t.co/yjh1qffJ1K pic.twitter.com/qG2lDyxAaq

— Wide Awake (@wideawakeldn) November 26, 2019
The new festival is put together by Bad Vibrations, LNZRT and Snap Crackle & Pop, and is set to be held at London's Brockwell Park in June 2020.
Festival director Marcus Weedon says, "We're thrilled to be putting on an event with an ethos that doesn't really exist at an outdoor festival in London at the moment. It's great to give bands like black midi, Shame and Goat Girl that have grown out of the South London scene a festival gig in their back garden. We're proud to provide a platform for so many great up-and-coming bands. And stay tuned, we've got some surprises in store before the summer."
Wide Awake Festival aims to be environmentally-friendly by burying zero waste in landfill sites, leaving no trace of litter, banning single-use plastic across the site, only using compostable packaging and cutlery, providing ethically-sourced food, operate a cup deposit scheme, recycle all trader and back-of-house waste, and to only permit biodegradable stage effects.
The press release states that attendees can expect music ranging from "leftfield indie, post punk, electronica, techno, jazz, and more."
London's first Wide Awake Festival takes place on 5 June 2020 at Brockwell Park. Super early bird tickets are on sale now from £27.50.
Find out more
.