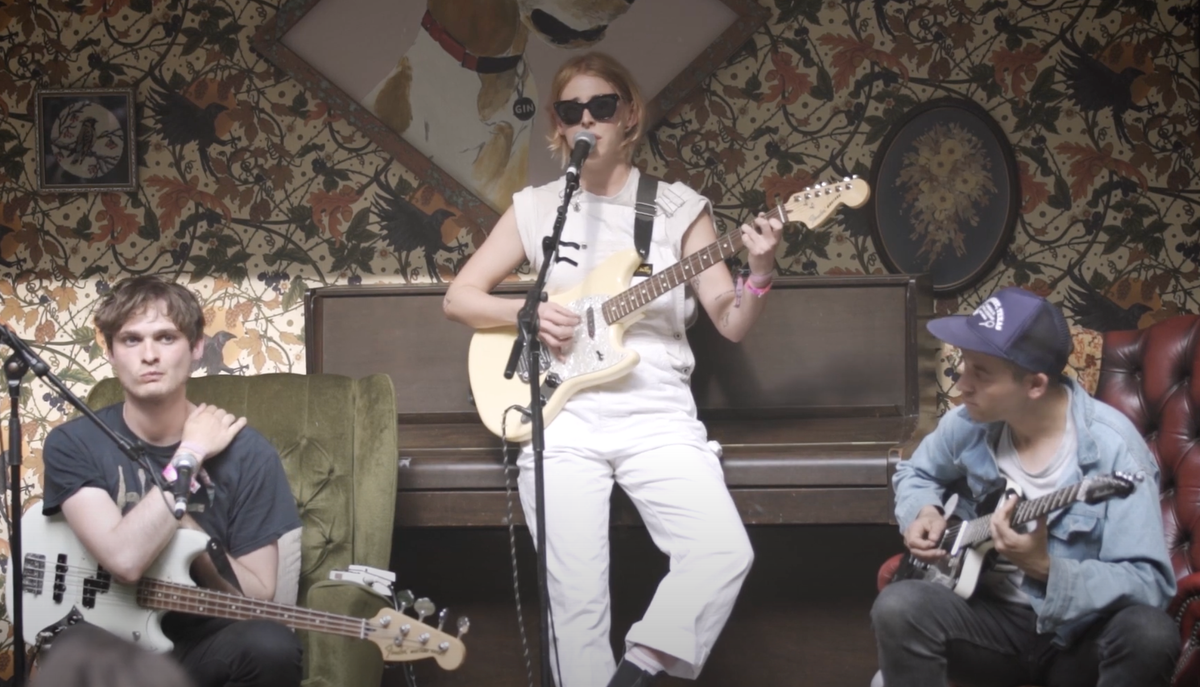 Watch Fenne Lily cover Townes Van Zandt for Best Fit's secret sessions at End of the Road
Bristol-based musician Fenne Lilly was part of the line-up for Best Fit's secret sessions at last year's End of the Road Festival where she performed a surprise cover of "I'll Be Here In The Morning" by the legendary songwriter Townes Van Zandt, which you can watch now in all it's glory.
Lilly's 2018 debut album On Hold is getting a vinyl reissue next week via Dead Oceans; her 2021 BREECH (Acoustic) EP - an companion to her diaristic and frequently sardonic second album BREACH also gets a physical release too.
Best Fit's secret sessions have become a key part of End of the Road each year, bringing together artists from across the line-up in a series of short sets, exlusive cover, collaborations, and live interviews and Q&As. Past guests have included Wilco's Jeff Tweedy, Moses Sumney, Alex Cameron, Laura Marling, Patti Smith, and Frightened Rabbit - who played a now iconic version of "The Modern Leper".
This year's End of the Road is headlined by Pixies, Bright Eyes, Fleet Foxes and Khruangbin and tickets are on-sale now at endoftheroadfestival.com/tickets