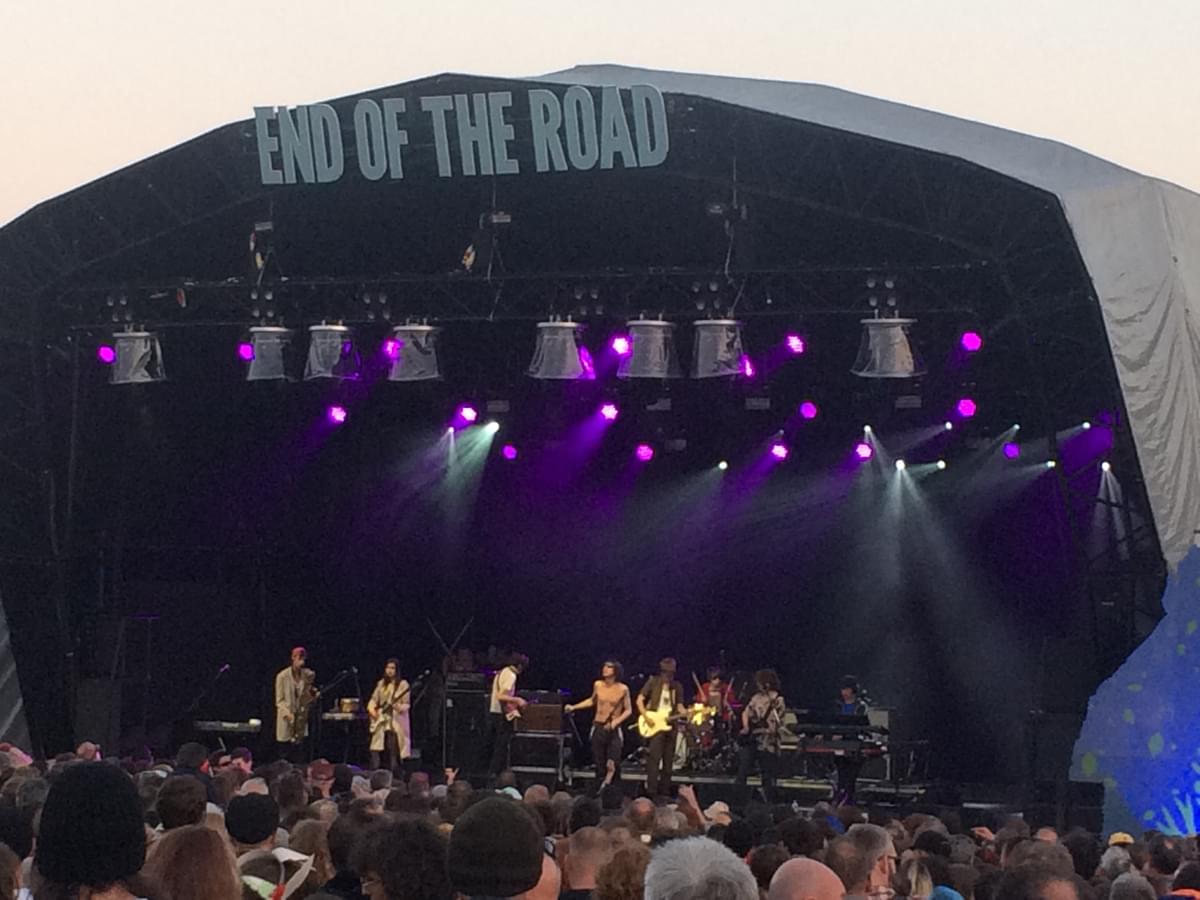 Fat White Family perform new material at End Of The Road
Performing on End of the Road's Woods Stage, Fat White Family brought their trademark brand of energy and enthusiasm to the masses in style.
In characteristic Fat White Family fashion, frontman Lias Saoudi stomped, strutted, and swaggered his way around the stage as if he owned it - which, for the time the band spent on stage, they might as well have.
Naturally, it's only a few songs in before Saoudi abandoned the stage entirely and dived into the audience, guiding crowd singalongs as beer flew and crowd surfers soared their way over heads.
From fan favourites like "Is It Raining In Your Mouth" through new material and back again, the band performed at their wild and wonderous best.
End of the Road Festival continues on Friday 31 August with headline sets from Jeff Tweedy and St Vincent.
Subscribe for news and competitions