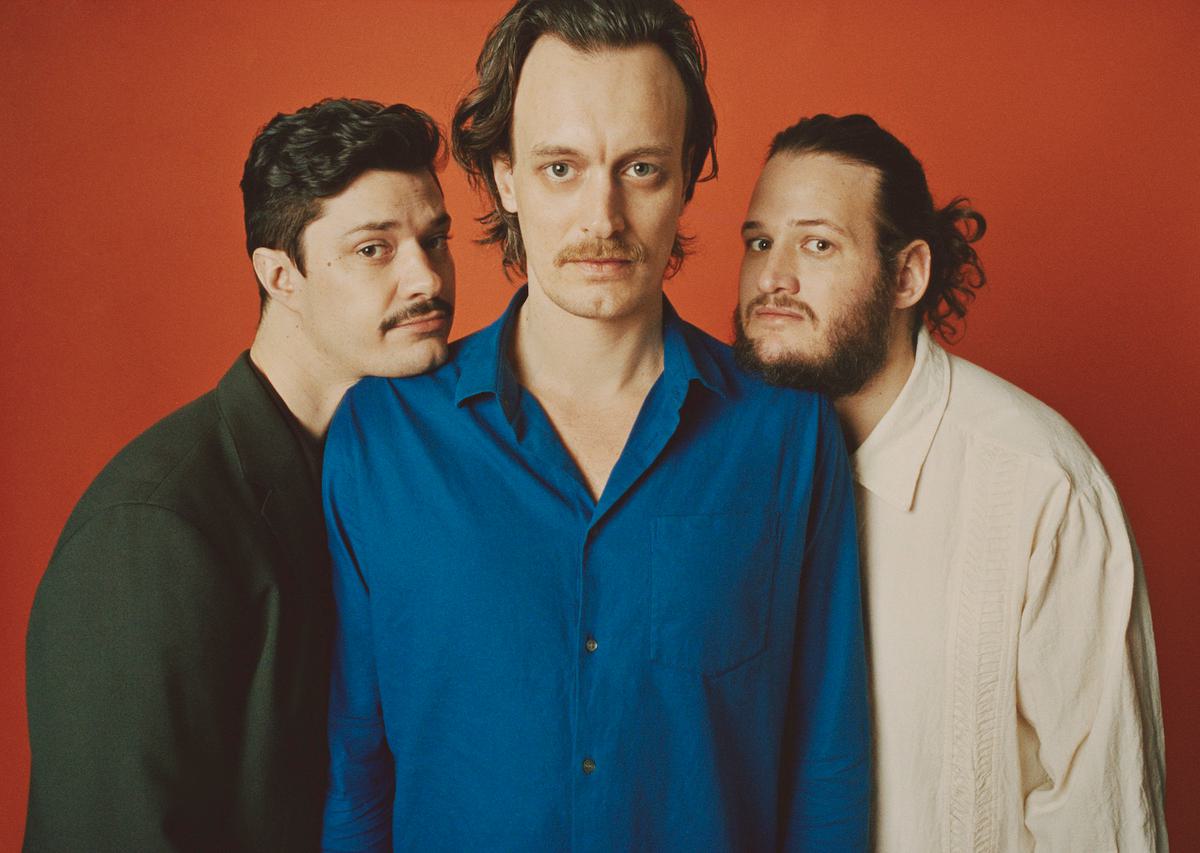 Efterklang announce new album with tender lead single "Vi er uendelig"
Denmark's Efterklang are back with news of their fifth record Altid Sammen, alongside sharing the album opener "Vi er uendelig".
"Vi er uendelig" means "We are infinite" in Danish, and is Efterklang's first single since 2016's opera with friend and composer Karsten Fundal, Leaves: The Colour of Falling.
Efterklang's forthcoming album Altid Sammen means "Always together", and is their first album as a trio in seven years, arriving after 2012's Piramida.
Vocalist Casper Clausen says of their break, "We needed a break from the album and touring routine, and we needed a break from Efterklang. After the Sønderborg show, things felt very exciting – and a bit scary too. We could think freely, and move in new directions again, just focusing on the things that excited the three of us."
Expanding on their forthcoming album, Clausen adds, "Altid Sammen's songs are about belief and togetherness. Not in a religious way – none of us are believers of a defined religion. The words are searching for meaning in intimate relationships, in nature, in death and eternity. The bonds we create; to gather, hold hands, sing or share a moment together. We're all connected, across nations, age, sex and gender. We come together with all of our backgrounds, and we move apart in all sorts of directions, always together."
Tracklist:
Vi er uendelig
Supertanker
Uden ansigt
I dine øjne
Hænder der åbner sig
Verden forsvinder
Under broen der ligger du
Havet løfter sig
Hold mine hænder
"Vi er uendelig" is out now. Altid Sammen is released 20 September via 4AD. Efterklang play London's Barbican Centre on 29 February.
Find out more
.