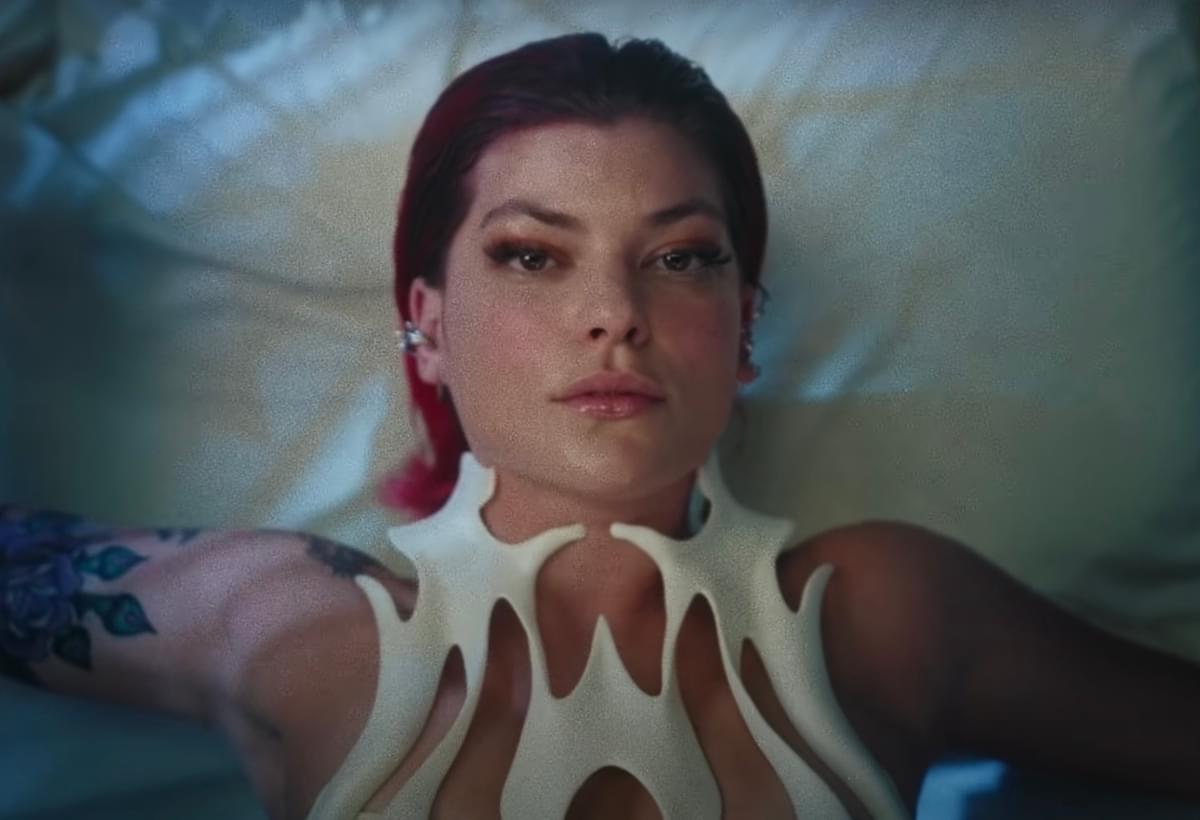 Donna Missal reveals she's been dropped by label and says "Nepotism and oligarchy are real"
Donna Missal has shared a lengthy statement on socials revealing that she's been dropped by her label, and highlighted that "Nepotism and oligarchy are real" and how she hopes "to come back soon with some good news."
Last month Missal released her new EP in the mirror, in the night, and less than a month on from its release, the singer/songwriter gave an update on socials, revealing that she's been dropped by Harvest Records.
"I got dropped this week. We don't talk about this stuff enough because we're wanting to keep the fantasy alive or whatever…it's become like, optics olympics here," Missal wrote. "I haven't been on much to promote new music since figuring out what was going down, like it just came out and I'm losing $upport now…I just wanted to do so much more with it. I've been really depressed."
Missal's statement continued, "I want to continue making things and playing shows, I'm just in a position where I have to find more funding to keep going. I have been at this a really long time now and it's emotionally exhausting to posture like everything's cool. Nepotism and oligarchy are real, it's mythological that there's no barrier of entry anymore because of social media. Class has unavoidable impact on your options. If you meet this conversation with disregard maybe look at where you fall on the social ladder before denying this reality for so many."
"The industry I entered into and what it is now are so different and I look forward to seeing what else can be done to support myself making music, but with that I want to say that creating long-form art is a different format than daily content output," Missal wrote. "Intent to express vulnerability through songs for example, and sharing daily through content are different things, different skill sets and motivations. To conflate these is devaluation. With companies like spotify and the labels that own us being the profiteers of this free-labor-constant-output-model, tell me again how the internet ended the gatekeeping era?"
Missal added, "What begins as a tool of genuine discovery is going to become a piece of corporate machinery, co-opted and regurgitated as genuine while millions of marketing dollars are spent selling you back what you created organically. We will always be running to the next tik tok with capitalism at our heels. Music is the love of my life and I hope to come back soon with some good news but with love - please don't leave unsolicited advice assuming you know more about what my options are than I do. I love my fans so much thank you for sticking by me all this time."
View this post on Instagram
Donna Missal's in the mirror, in the night EP is out now.
Get the Best Fit take on the week in music direct to your inbox every Friday