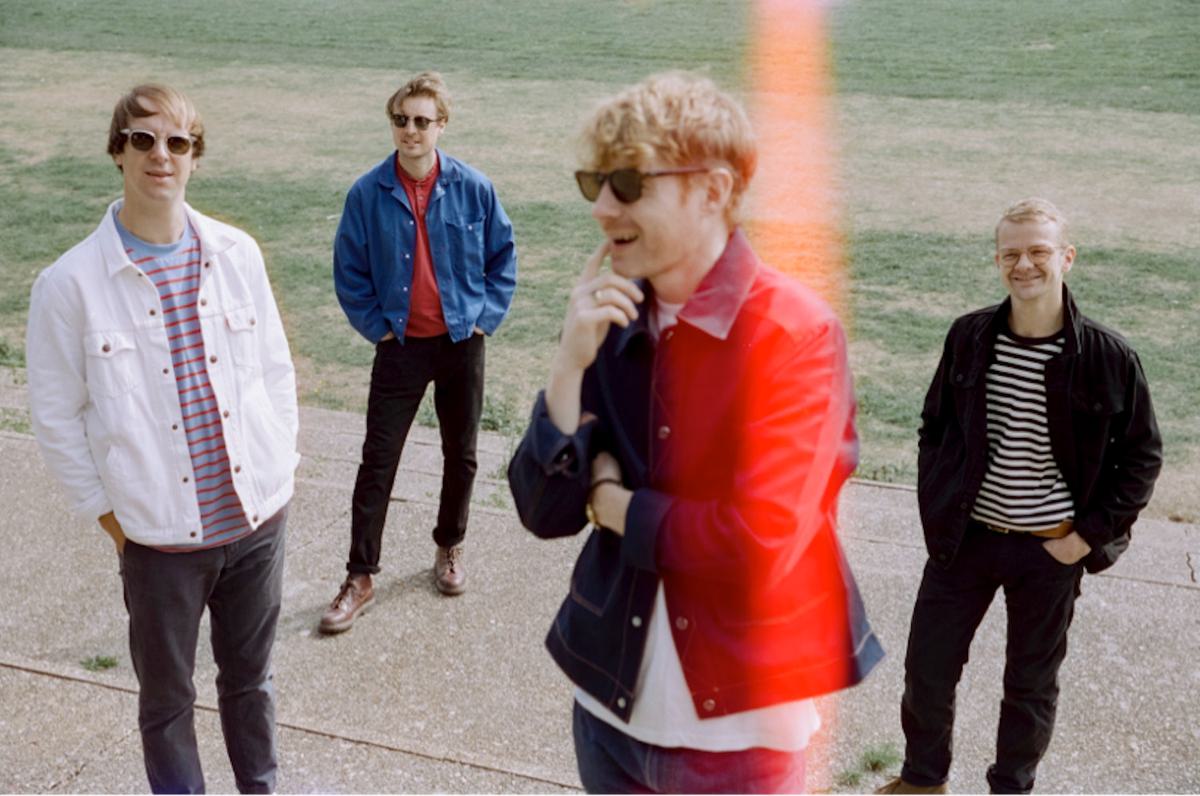 Django Django announce new EP, share bright first single "Swimming At Night"
Having barely dusted off from their Marble Skies record, Django Django are back in a blink with news of a new EP, and the first taste "Swimming At Night".
Django Django's forthcoming Winter's Beach EP will see drummer Dave Maclean take on production duties.
"Swimming At Night" is the first taste of the forthcoming six-track EP, and was debuted earlier today on BBC 6Music's Lauren Laverne's show.
The new track comes with a trippy animation created and directed by Gemma Yin Taylor.
On the new visuals, Yin Taylor explains, "For "Swimming At Night" the guys wanted to create a highly visual piece of moving image exploring the vibrant inner worlds within our own heads. With a nod to some iconic graphic and video styles from the 70's and 80's, I used mixed media techniques and a low frame rate to achieve a distinctive tactile quality. Meandering through deconstructed figurative, scenic, and natural forms from the start of the video sets the stage for introducing some trippier 'life forms underwater' when the track submerges us into the vibrant choruses. The imagery is familiar, but subverted, using non-linear animation techniques. I wanted the video to embody the off-beat eccentricities of the track, whilst still having a bold, bright pop sensibility."
The immersive video only emphasises the idea of the track, which drummer Maclean explains, "the "Swimming At Night" chorus is about closing your eyes or being in the dark and swimming in your own world, your own thoughts. The idea for the video came when we were in Palm Springs. The light and the colours there were extraordinary and were the inspiration behind some of the imagery in the video. That, combined with an old drawing that Tommy found, of a colourful deep blue sea full of creatures. The video was animated by Gemma Yin Taylor who did an amazing job at bringing to life the visual I had in my head."
Django Django will embark on a US and Mexico tour throughout October. Find out more.
Tracklist:
Winter's Beach
Sand Dunes
Swimming At Night
Flash Forward
Ghost Rider
Blue Hazy Highs