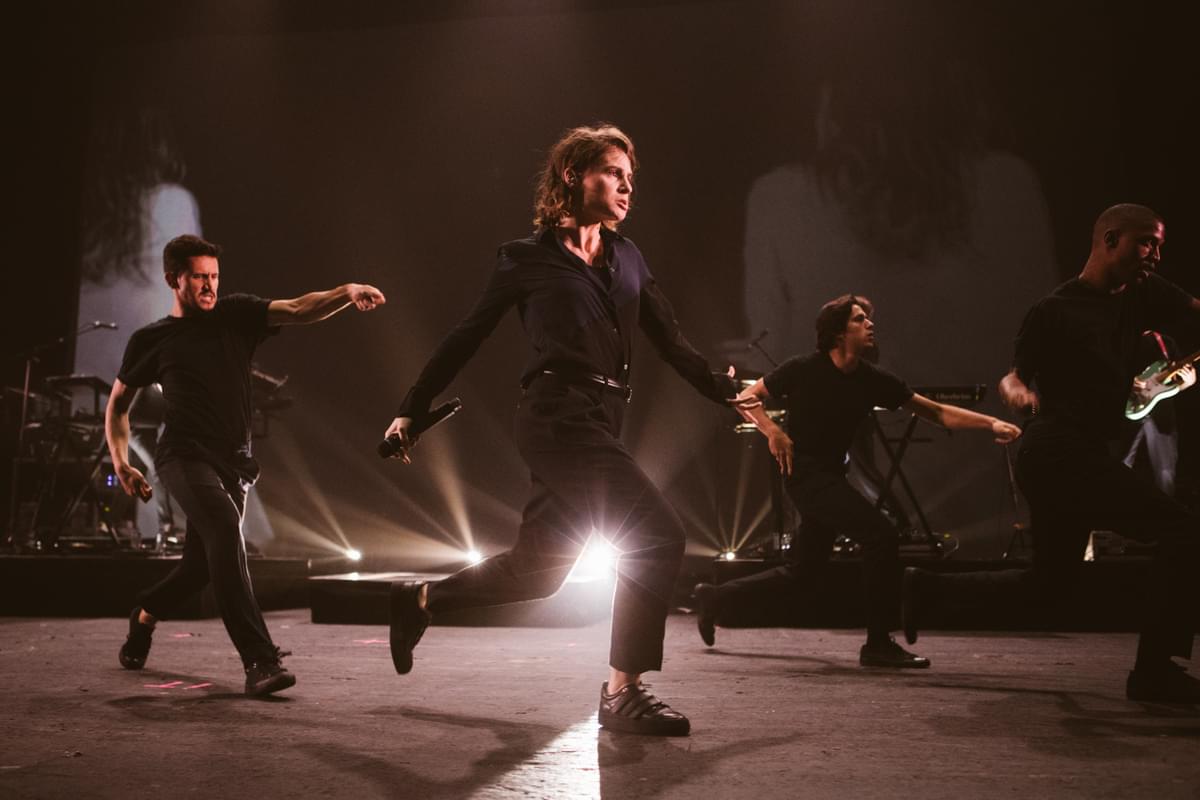 Christine and the Queens debuts new single "Girlfriend" in French and English versions
French singer/songwriter Christine and the Queens has returned with new single "Girlfriend", releasing it in both English and French.
Héloïse Letissier, aka Christine and the Queens, gained masses of fans after renowned track "Titled" shot to the top of the charts.
Returning with a new hairdo and single in hand, Christine and the Queens spoke to Matt Wilkinson on his Beats1 show about the new track "Girlfriend", "It's an interesting process because it was made first in Paris - me dreaming about G-funk and writing this track in Paris with LA in mind. And I went in LA to search for one person in particular who's on the track - DāM-FunK...He came in the studio, typical DāM-FunK, with black sunglasses and incredible poise and he was like, 'So Christine, what do you need me to do?' And I was like, 'I don't know just be yourself!' And he did one take of the keytar solo and then he did some ad-libs and I was like, 'I can't believe I did that'". Having teased pictures of Leonardo DiCaprio and Héloïse's alter-ego Chris, she went on to explain her change, "So I was like, 'Slim Shady is interesting to me' and he's a macho man…and what if it was an inspiration for a female character? I was like, 'OK interesting'. Leonardo Di Caprio in 'Romeo & Juliet' - interesting figure of a young youth but ambiguous - like tiny, mafioso and interesting. I kind of wanted to steal the energy of some male characters and use it for myself because this is how I like to work, I like to steal things from men basically."
Christine and the Queen's interview with
Beats1 Matt Wilkinson
will be airing 18 May between 11am-1pm. "Girlfriend" is available in both French and English versions now.
Get the Best Fit take on the week in music direct to your inbox every Friday