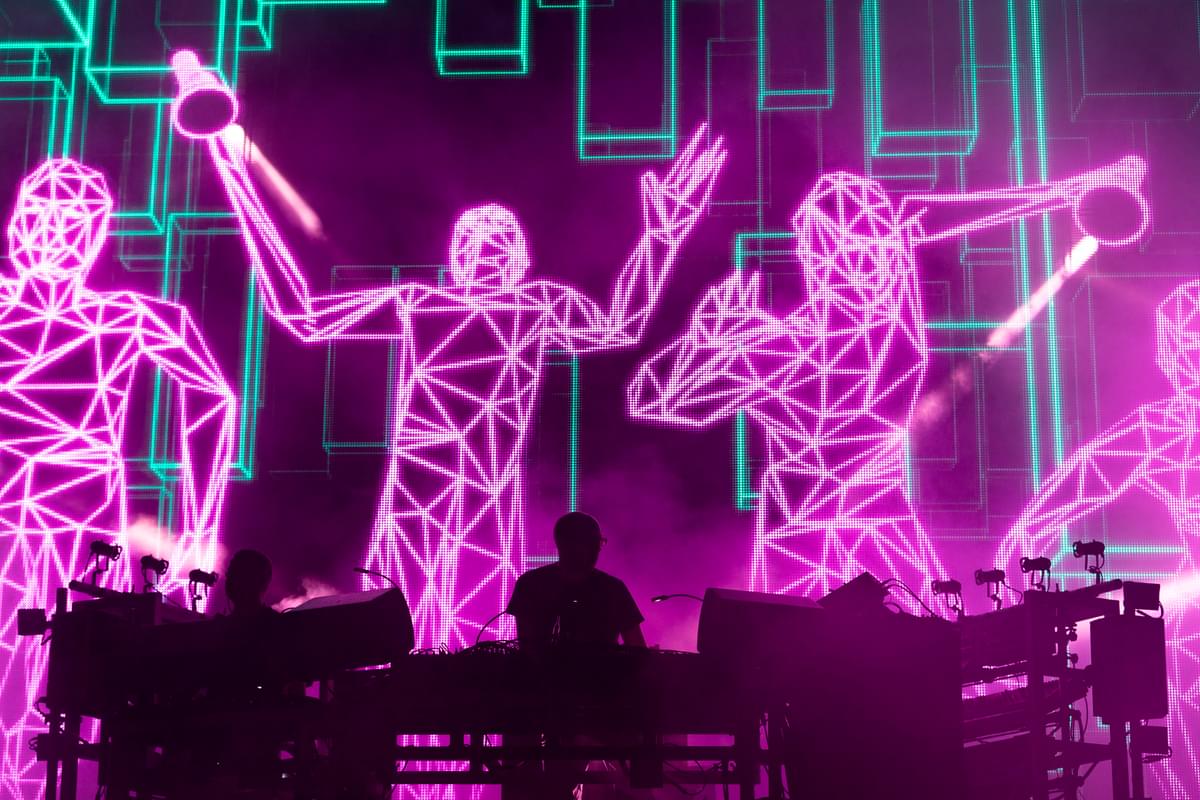 The Chemical Brothers spearhead a cauldron of bubbling electronica on All Points East's first night
While it was surprising to see artful experimentalists Elder Island feature so early in the afternoon, the group converted their loungey beats into something much more ravey in its live format. The Bristol-based triad flicked through numerous instruments during tracks, sampling and pitch bending throughout their colour-splashed set.
​
But while APE Friday was focused on electro, the likes of Danny Brown and Little Simz (below, photo by Rory James) on the mainstage added some high-octane hip hop devilry. The latter outshone the former though, particularly with the slick and soulful new sound of such candid tracks as "Selfish" – during which the rap maverick held the audience firmly in the palm of her hand.
After a few on site explorations, including a visit to the mysterious Jägerhaus stage which featured the haywire glitch-tronica of Dirty Freud, a short walk across the compact site saw the hectic synth squelches of Little Dragon. The more recent tropical house numbers such as "Lover Chanting" blended well alongside classics like "Ritual Union", all personified by Yukimi Nagano's (lead) colossal stage presence.
However Hot Chip (above, photo by Tom Hancock) soon took tropical house to another level – armed with a stage draped in tie-die with kaleidoscopic suits to match, the London-based multi-instrumentalists proved exactly why they are royalty of indietronica. The classic pop of 'Over and Over' sparked the atmosphere, while a cover of Beastie Boys' "Sabotage" prompted, "the first mosh pits Hot Chip have had since 2006" according to Joe Goddard. New lead single "Hungry Child" stood up well against the fan favourites and proved Alexis Taylor and co are showing no signs of slowing down.
The architect of Singularity, Jon Hopkins, followed in the West Stage tent. Such pulsating and ambient tracks as "Emerald Rush" thrums with a spiritual resonance – this isn't normal house music, nor is it really comparable with anything else at the moment. Lightsaber-juggling dancers enter the fray to make the production on show ever more majestic.
Headliners The Chemical Brothers (above, photo by Rory James) nailed a lightshow that sent strobes up to space and had warped monsters gyrating in a bold and trippy backdrop, all of which bleached bellowing puffs of smoke with colour. The dance dynasty manage to unite veteran ravers and younger fans alike – '90s classics such as "Hey Boy Hey Girl" were mixed into a setlist with more modern hits such as "Go". While the recently released "Gravity Drops" is also thrown - a track which could be mistaken as the work of Aphex Twin – proving the duo are still willing to push in more avant-garde directions.
The event continues today with the return of The Strokes.
Get the Best Fit take on the week in music direct to your inbox every Friday