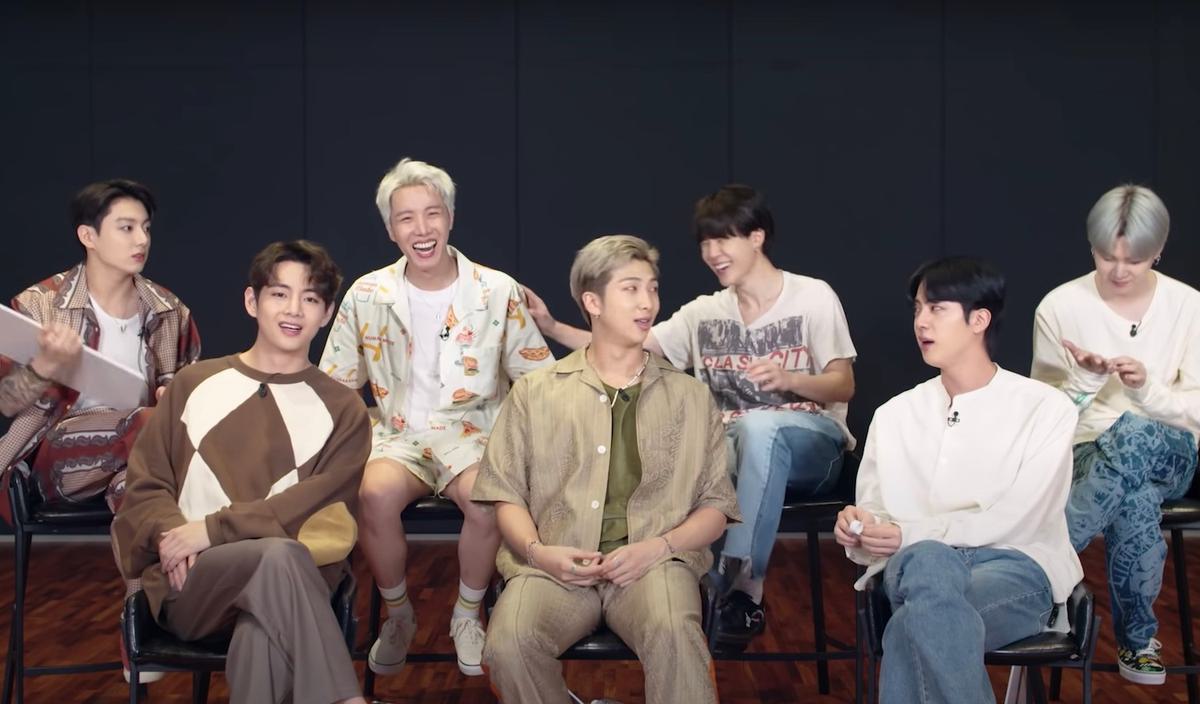 BTS name Ed Sheeran and Halsey as their best friends
BTS have revealed that Ed Sheeran and Halsey are the group's best friends.
In a new video for WIRED, K-pop superstars BTS answered the internet's most searched questions about themselves, which included questions such as "can BTS cook?", "who joined BTS first?", "does BTS dye their hair?" and more.
One of the questions saw the group asked who their best friend is, leading them to namme Ed Sheeran (who collaborated with BTS on their latest single "Permission to Dance"), and Halsey (who featured on their "Boy With Luv" single). Skip to 1:09 to see them answer the best friend question.
Last month BTS covered Puff Daddy, Faith Evans and 112's "
I'll Be Missing You
" during their BBC Radio 1 Live Lounge set.