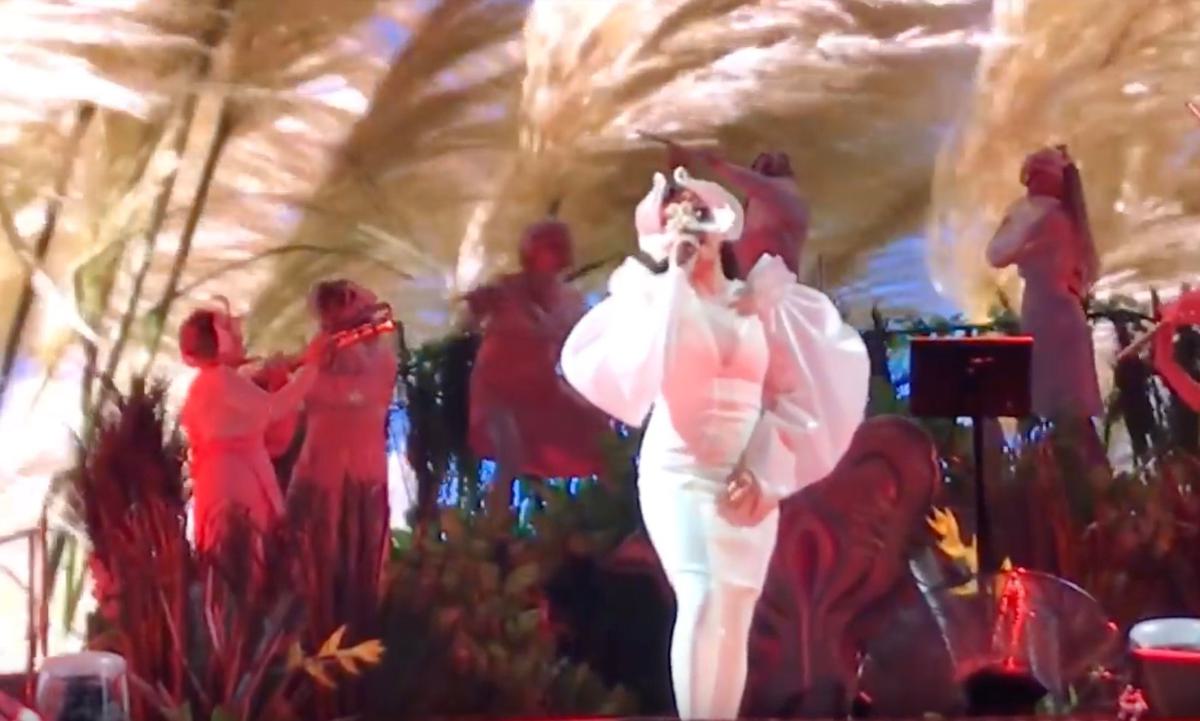 Björk plays Human Behaviour live for first time since 2007 at triumphant All Point East show
Björk closed the first ever All Points East festival yesterday with a show light on hits but heavy on humour, foliage and vaginas.
The set acted as the first show in her tour and came after her first TV performance in eight years on last week's Later...with Jools Holland.
Battling against expectations of rain (which never came) and cries for her to play "Oh So Quiet" (she didnt'), the crowd were treated to "Isobel" and an incredible "Human Behaviour", bolstered by flutes and sounding as fresh and angular as it did back in the '90s. The set was largely dominated by songs from last year's 'Tinder album' Utopia.
Björk praised her "precious Lon-don" and squeaked thanks-yous at the end of songs in delight. Encoring with "Features Creatures", she recounted walks to local record shop Rough Trade East as the distant skies were ripped through with fork lightening.
Set List
Arisen My Senses
The Gate
Utopia
Blissing Me
Isobel
Courtship
Tabula Rasa
Saint
Human Behaviour
Pleasure Is All Mine
Losss
Sue Me
Notget
Features Creatures (Encore)