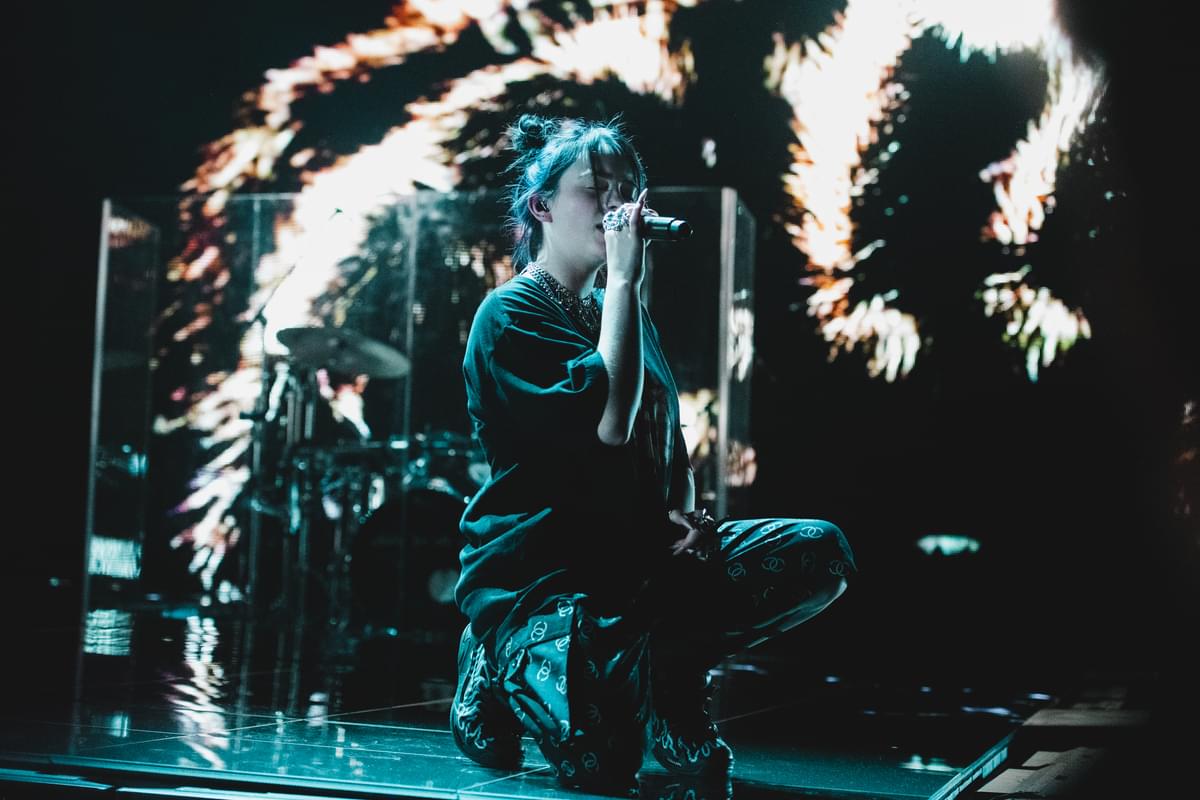 Billie Eilish reveals new song "Everything I Wanted" is "not me sh*tting on fame"
In a new interview, Billie Eilish has revealed that her new single "Everything I Wanted" is "not me shitting on fame".
On Wednesday (13 November), Billie Eilish released new single "Everything I Wanted" - her first track since releasing her debut album When We All Fall Asleep, Where Do We Go? in March.
The new single, Eilish revealed, is "one my brother and I wrote about each other. No matter what happens, we always have been and will be there to make it better."
Yesterday (14 November), Eilish spoke to Zane Lowe on his Apple Music Beats 1 show about the new single. She said to Lowe of putting the new single out, "It feels very satisfying. Very satisfying. And also the song has so many meanings. Every lyric in that song has a very specific meaning and specific instance that it was written about. I just want to sit down and write what every single line means just for myself, even if it's never shared with anybody."
Eilish added, "But what satisfies me so much about this song is that it's not me shitting on fame. It's me talking about how sometimes everything you wanted…might not be exactly how you dreamed it because it is a dream."
The "Bad Guy" singer also revealed that she recorded the "I tried to scream /But my head was underwater" line from the song while actually underwater, "I mean, we couldn't not do that. Are you kidding? With that fucking line, it was like, you can't not. We were sitting there like, "My head was underwater," and we were like, "Wait, wait. This is our chance."
Get the Best Fit take on the week in music direct to your inbox every Friday