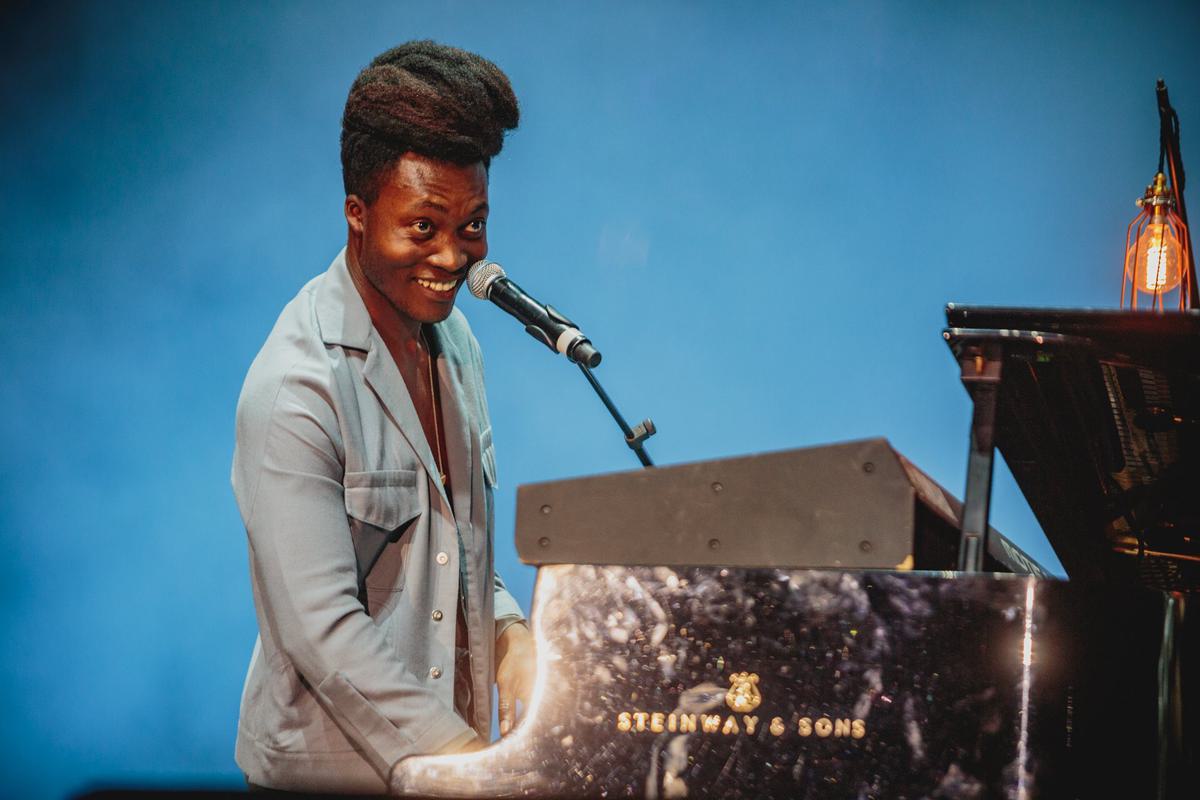 Benjamin Clementine goes a cappella at Super Bock Super Rock in Lisbon
The avant-garde poet and pop artist stepped away from his baby grand piano to perform a moving a cappella version of "Condolence" off his album At Least For Now, which claimed the Mercury Prize back in 2015.
Backed by an upright bass, a cello, a full drum kit, and a line of undressed mannequins, Clementine's buoyant personality and unabashed creativity stole the show. He's an idiosyncratic performer with an arresting voice and a nimble command of the stage. Clementine's often been described as the future of London's sound – for one night in Portugal, he was the future of Lisbon's as well.
Super Bock Super Rock will return next June for its 25th edition. To be the first to know the exact dates and details for next year's fest,
keep an eye on their website
.